Five Absolutely Stunning Custom Honda CB1000Rs
Highlights
Honda dealers in Europe give the cafe racer a twist. What's your favourite? Honda's European dealerships were given a budget of 5,000 Euros...
Honda dealers in Europe give the cafe racer a twist. What's your favourite?
Honda's European dealerships were given a budget of 5,000 Euros (around Rs 3.9 lakh)
The budget was divided into two parts: 3,000 Euros for mechanical parts and 2,000 Euros for paint
Winner of the competition will be declared on April 7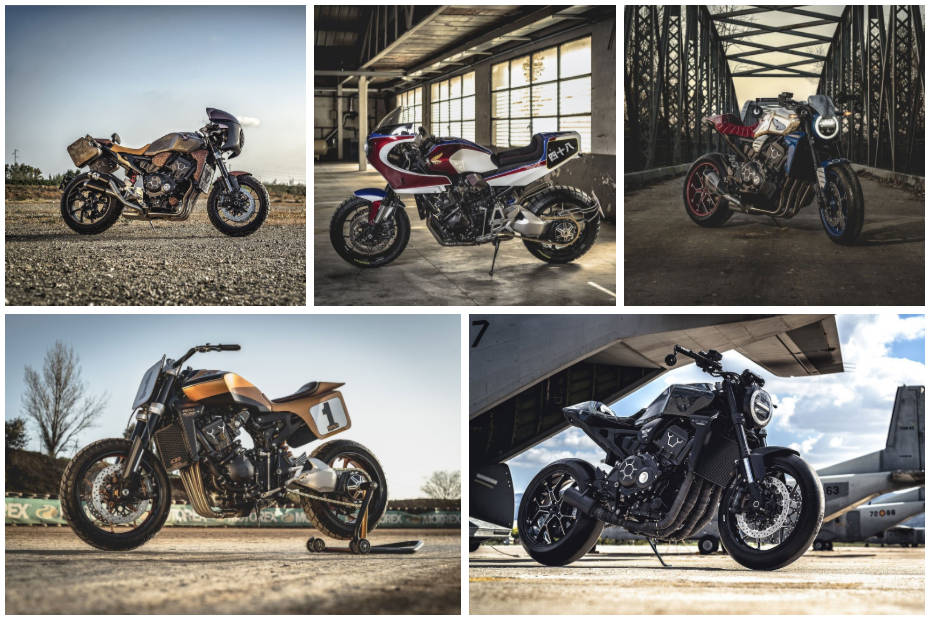 When one talks about 'custom' bikes, it's natural to think about choppers, cruisers or race-prepped supersports. What we've got in store for you today, is a bit different though. Enter, the Honda CB1000R. First introduced in 2008, the CB1000R is the successor to the CB750. And, for the past decade, it a test bed for many custom houses. To showcase the CB1000R's mod potential Honda Europe threw an interesting challenge. It gave its dealers across Europe a budget of 5,000 Euros ( around Rs 3.9 lakh) to come up with some of the wackiest ideas to customise their CB1000Rs. The rules were simple, dealers can't exceed the allotted budget and they can't change major components such as the engine, brake setup, or suspension. So, without further ado, here are top-five picks from the list.
1: Survivor: (Servi Honda):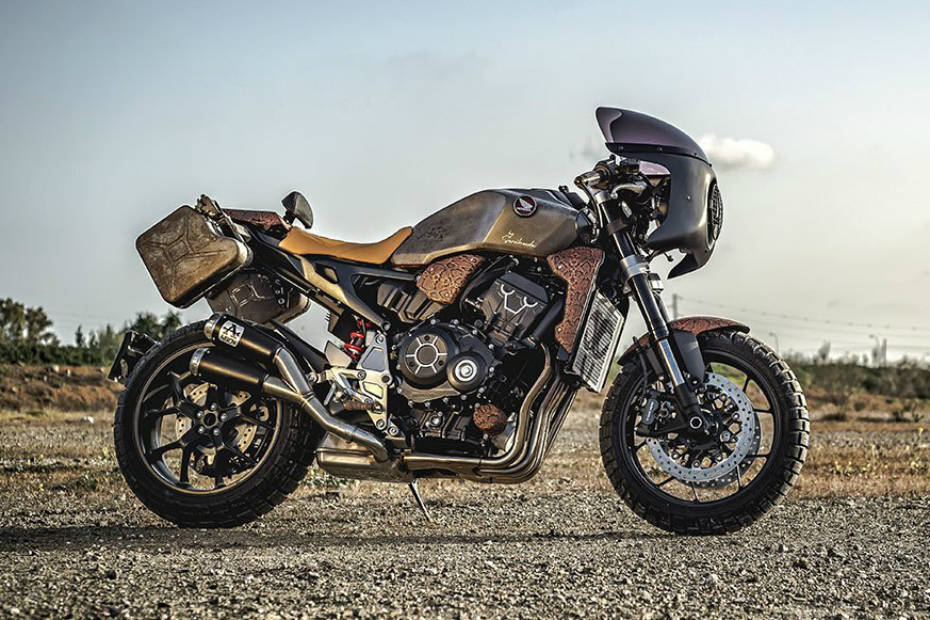 What kind of motorcycle could you bank on during an apocalypse? Whatever you are thinking of, we're sure it won't top the 'Survivor'. For that post-apocalyptic look, the handlebar, seat, the exhaust system and the front headlamp have been redesigned. To drive the point home, it also gets a paint job that mimics patina. The bike also features rear-mounted jerry cans and dual-purpose tyres. And, believe it not, body panels such as the front fender and the battery cover are draped with snakeskin!
2: Tracker (Honda Impala):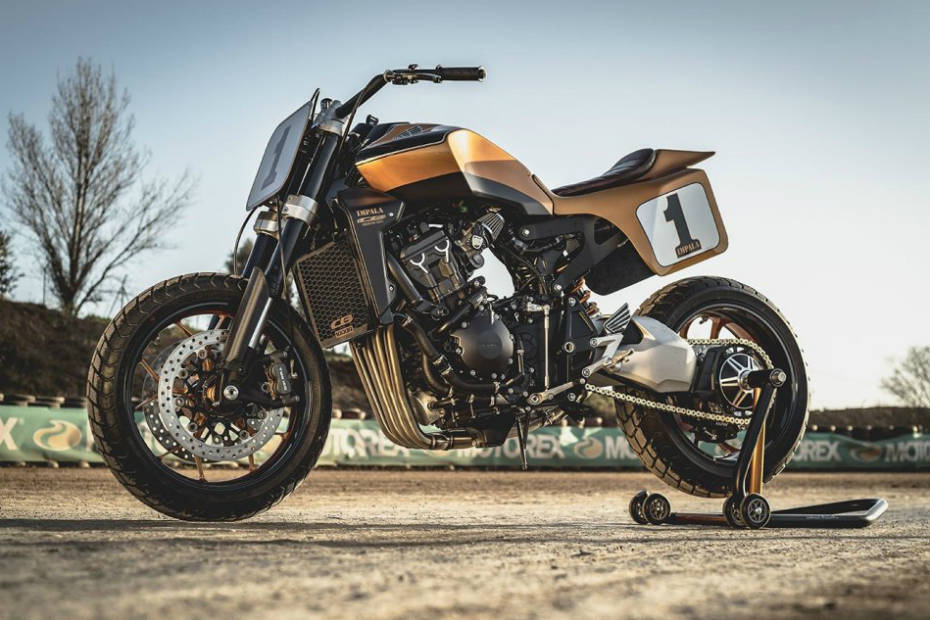 If you wanted to turn your CB1000R into a flat-track monster, then you should probably use this custom motorcycle as your stencil. The Tracker features a custom subframe, a different seat, off-road tyres and a custom exhaust system. Of course, to save weight, all the 'unnecessary' bits have been taken off including the headlamp and the instrument cluster!
3: Nozomi (Honda VC Moto Sabadell):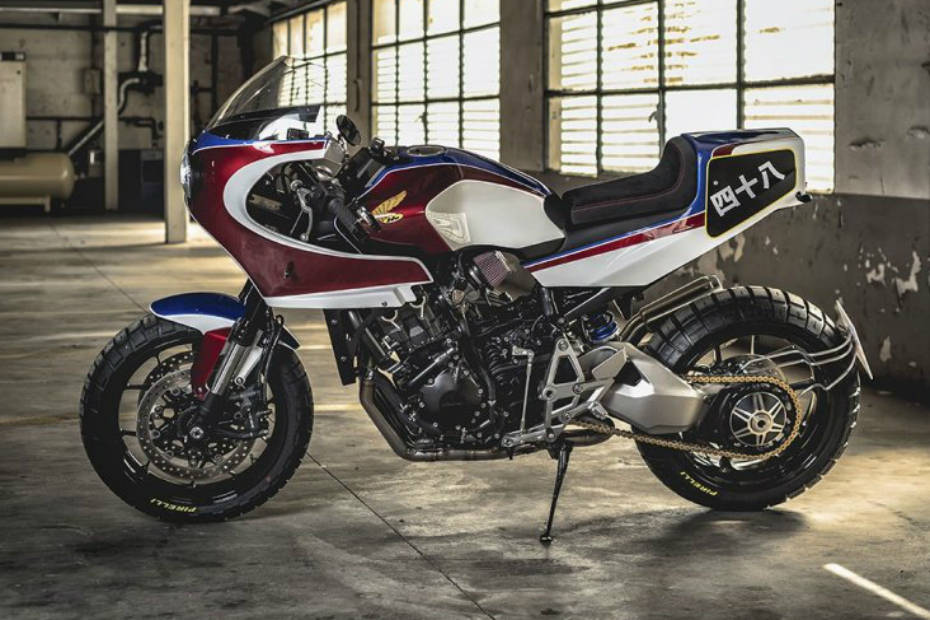 The Nozomi custom draws inspiration from Honda's rich motorsport heritage, especially the iconic endurance racers from the 80s, as well as dirt track racing. The whole body work has been changed to make it look like a true 80s motorcycle. It gets squared-off panels, bug-eyed headlamp and a custom red, white and blue paint job that harks back at Honda's RC30. Also, a custom handlebar and off-road tyres make sure that it can handle a little off-roading as well.
4: Raptor (Autoferro):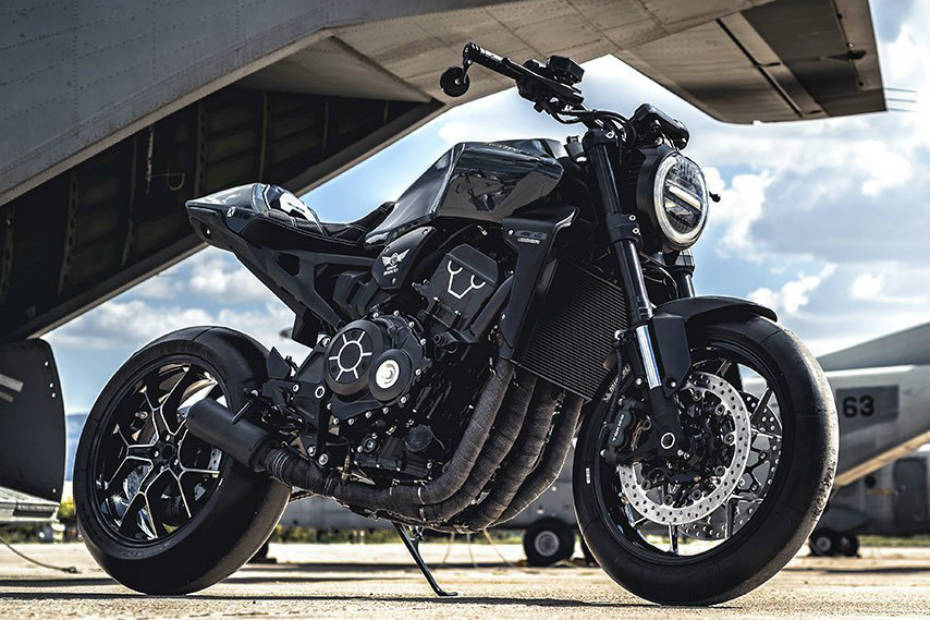 Granted. This custom may not be as flashy as the other contenders in this list, but it surely is a looker. The Raptor features a short muffler, racing slick tyres and a stealthy grey and black paint job. The covert paint job, the small inverted mirrors and the mean rear end accentuates Raptor's overall dark theme. Unlike the other bikes that look heavily modified, the Raptor could pass off as something that rolled off of Honda's production line. Honda, if you're reading this, can we have this paint scheme as an option? Please?
5: The 3 (Honda Motor Sport):

Yes, this one has a number instead of a name. The paint scheme on this one is inspired by Honda Racing Corporation's trademark blue, white and red. While the front end of the motorcycle is dipped in blue, the rear end (including the monoshock, rear cowl and the rear wheel) is finished in red. Add the white fuel tank with gold highlights, in the mix and you've got a CB1000R that looks stunning without being over the top.
Subscribed Failed...
Subscribed Successfully...