Stock Markets continued to close at Record Highs; Sensex jumps 224 pts to close at 46,890 & Nifty gains 58 pts to 13,741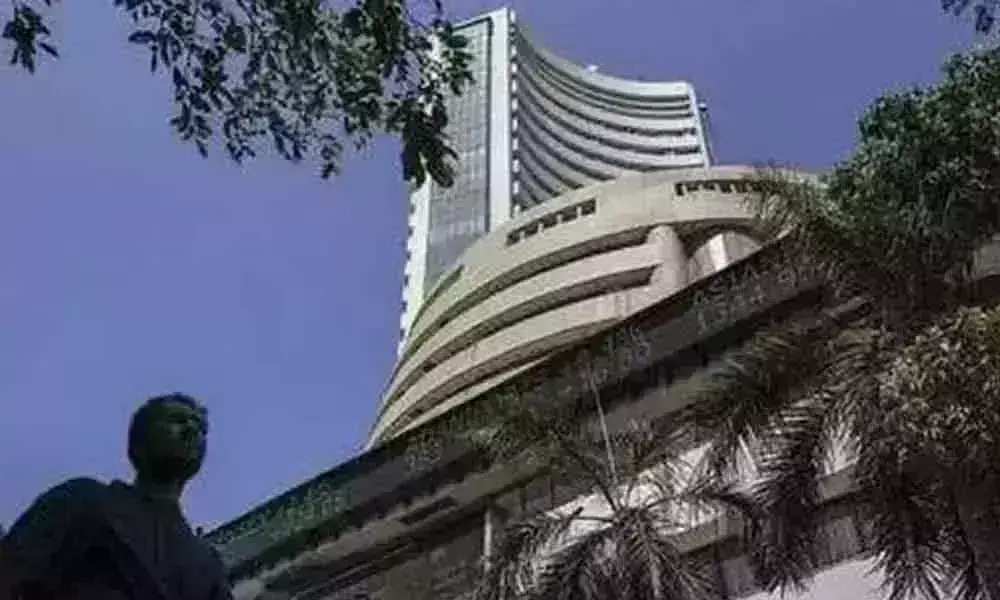 Highlights
Equity benchmarks came off the day's high in late trade and ended with modest gains on Thursday, December 17, 2020.
Equity benchmarks came off the day's high in late trade and ended with modest gains on Thursday, December 17, 2020. The sentiment was further lifted tracking broader Asian markets on optimism over a US stimulus package and the Federal Reserve's promise to keep interest rates low.
BSE Sensex touched the lifetime high of 46,992.57 and Nifty 50 went up to lifetime high of 13,773.25. The BSE Sensex closed above 46,890 and the Nifty settled above 13,740. The S&P BSE Sensex added 223.88 points or 0.48 per cent to 46,890.34. The Nifty 50 index advanced 58 points or 0.42 per cent to 13,740.70. The Nifty Bank gained 148.65 points or 0.48 per cent to close at 30,847.05.
At the broader market at BSE slipped, the Mid-Cap index lost 0.13 per cent while the BSE Small-Cap index fell 0.23 per cent.
The market breadth favoured sellers. On the BSE, 1387 shares rose and 1585 shares fell. On the Nifty 50 index, 16 shares advanced and 34 shares declined. The top five gainers on Nifty 50 block were Divi's Laboratories (up 3.02 per cent), HDFC (up 2.70 per cent), Bajaj Finance (up 2.40 per cent), HDFC Bank (up 2.08 per cent) and IndusInd Bank (up 1.75 per cent). The top five losers were Hindalco (down 2.17 per cent), Coal India (down 1.79 per cent), Maruti (down 1.70 per cent), Adani Ports (down 1.43 per cent) and Tata Steel (1.42 per cent).
COVID-19 update
Total COVID-19 confirmed cases worldwide were at 7,42,26,214 with 16,49,032 deaths. India reported 3,22,366 active cases of Covid-19 infection and 1,44,451 deaths while 94,89,740 patients have been discharged, data showed.
US Central Bank Announcement
The US central bank kept benchmark interest rates near zero, as expected, following the conclusion of its two-day meeting. The Fed said it will buy at least $120 billion of bonds each month until substantial further progress has been made toward the Committee's maximum employment and price stability goals, according to its post-meeting statement. Congressional leaders closed in on a $900 billion rescue deal that would include a new round of direct payments to consumers.
However, that package excludes a liability shield for businesses and state and local aid, reports indicated. US retail sales fell sharply in November, a further sign of economic trouble as Covid-19 cases climbed and lawmakers remained deadlocked. Sales fell 1.1 per cent compared to October, the Commerce Department reported.