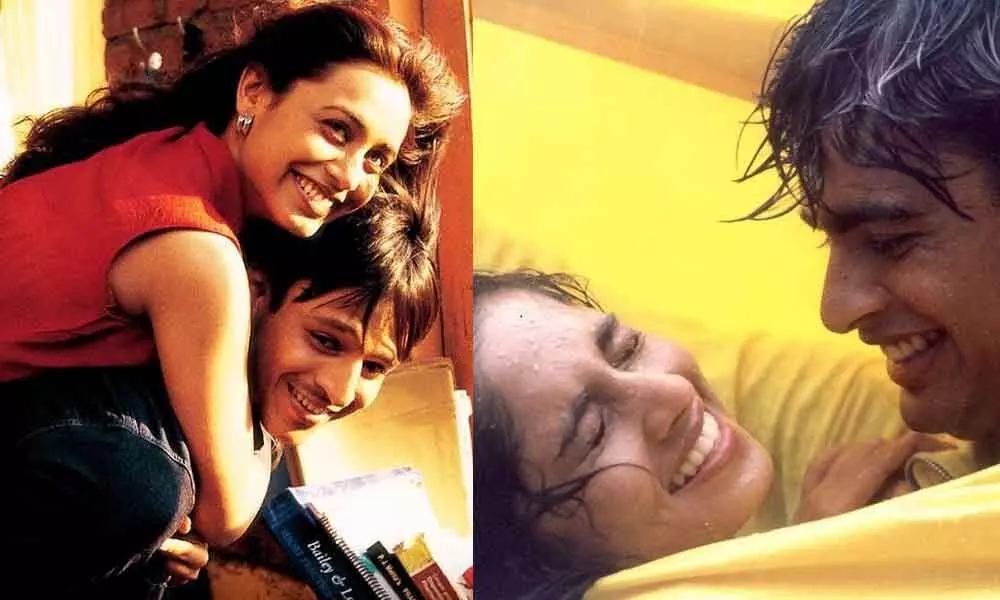 Highlights
In a film released in 2000, with romance as its mainstay, can you imagine the venture- 'Alai Payuthey' ('Sakhi' in Telugu) being planned without having a single song? Director Mani Ratnam, by then, a celebrity, hotshot director in southern cinema with a few Hindi films to his credit had originally conceived it that way
In a film released in 2000, with romance as its mainstay, can you imagine the venture- 'Alai Payuthey' ('Sakhi' in Telugu) being planned without having a single song? Director Mani Ratnam, by then, a celebrity, hotshot director in southern cinema with a few Hindi films to his credit had originally conceived it that way.
He had signed in Madhavan, who was to make his debut in Tamil cinema with this film and also Arvind Swamy whose fourth continuous film it was with the iconic director. Then he had his favourites – cinematographer P C Sreeram and music director A R Rahman in place to do their roleplays.
The Mozart of Madras as Rahman is known was initially only supposed to provide the background score. Yet, as the film released, there were 10 songs in it and whomever were associated with them all went on to become very popular and successful. This includes S P Charan, the son of the legendary playback singer S P Balasubrahmanyam. During that period, 20 years ago, the cassettes sold like hot cakes and touched a figure of around six lakhs.
Among the other highlights that the film accrued in its favour were that nearly six films, released between 2000-13 in Tamil cinema were based on the lyrics of the songs that became a rage in both Tamil and Telugu States. The pair of Madhavan and Shalini were immensely liked for their genuine onscreen chemistry and the love lore turned out to be a major hit.
The dubbed market for Tamil cinema, which has often had great traction in the neighbourhood improved its scale this time as the film was picked up for remake in Hindi. In 2002, for the first time Mani Ratnam sold off the rights for the Hindi version veering away from his usual practice of dubbing it all on his own.
' Saathiya' with Vivek Oberoi and Rani Mukherjee in the lead roles went on to earn Rs 291 million on an investment of Rs 75 million. Shah Rukh Khan and Tabu played cameo roles and as a hat-trick, Rahman's songs were lapped up in the upcountry market and beyond. Even after two decades since its original release, the film has been uproariously accepted by a whole generation of lovelorn couples, all over.