IT sector key for India's exports growth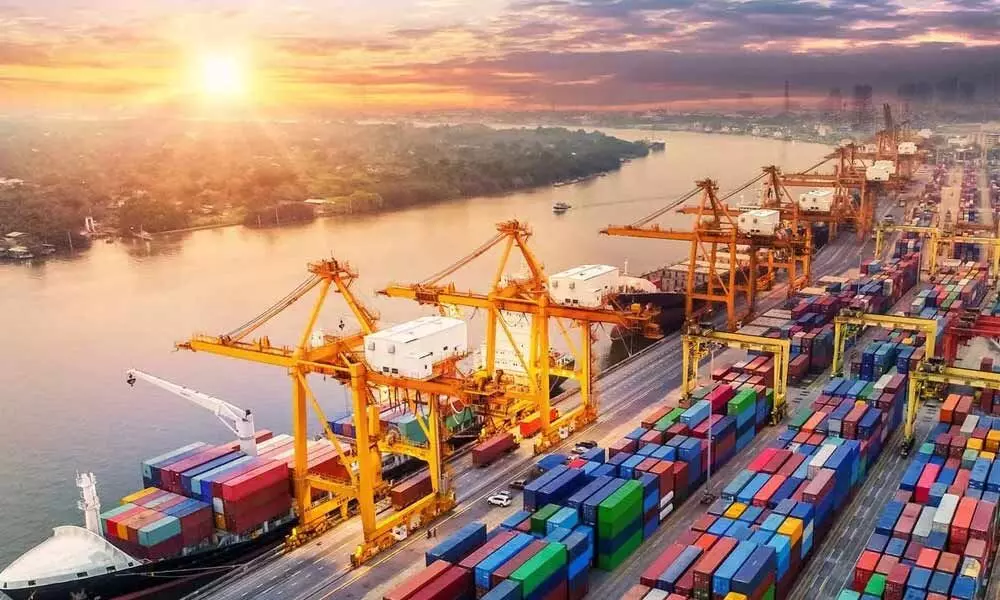 Highlights
Indian exports are showing buoyancy
Indian exports are showing buoyancy. This is critical for overall GDP growth of the country. Indian government expects the overall exports to touch $400 billion in FY22. During the April-December period, exports have already touched about $300 billion. Out of the total exports value for this fiscal, services exports are likely to be in the range of $240-$250 billion. Hearteningly, IT services exports constitute a major chunk of the overall services exports. In FY21, India's exports of software services (excluding exports through commercial presence) were estimated at $133.7 billion, a growth of four per cent over the previous year. Computer services and ITeS contributed 65.3 per cent and 34.7 per cent respectively, of the total software services exports during this period.
The ongoing Covid pandemic is likely to further accelerate the export momentum. In the last two years, global enterprises and people at large have adopted technology like never before. Digital transformation among businesses with migration to cloud is at all time high. Similarly, app-based digital interfaces have seen widespread adoption in recent years. This has led to higher number of outsourcing contracts for Indian IT services and engineering services players. The deal pipeline of all large and most mid-tier IT services companies remains robust. According to global consultancy firm Gartner, worldwide IT spending is projected to total $4.5 trillion in 2022, an increase of 5.5 per cent from 2021. Bulk of the higher spend in IT services industry is likely to benefit Indian IT firms. In this perspective, the government's ambitious plan of reaching $1 trillion exports in IT services segment is definitely achievable in a decade.
The government has provided many incentives, including tax relaxations to promote IT exports from the country. As the Union Budget is all set to be announced soon, it is imperative that the government comes up with concrete measures to set up IT centres in tier-II & III cities. This will be a timely move as most IT companies are planning to set up centres in small cities as a measure to tide over high attrition. Currently, Indian IT firms are facing serious talent crunch as demand for tech talent is very high. Coupled with the demand, virtual operating model provides a lot of opportunities before the tech talent. This has led to situations where IT sector employees are reluctant to move back to offices in metro cities. If the government can come up with measures to promote setting up such centres in small cities, this can support the economies in the hinterland. One direct job in the IT sector supports three jobs indirectly. Therefore, the job creation potential of this sector is very high. The Indian IT industry is already one of the largest employers in the country. More supportive policy measures will supplement this trend. Till the manufacturing sector provides the necessary support for realising India's export potential, services sector will do most of the heavy lifting for now. And Indian government will be prudent to come up with more measures to support its overall growth.