Time for regulatory norms to rein in AI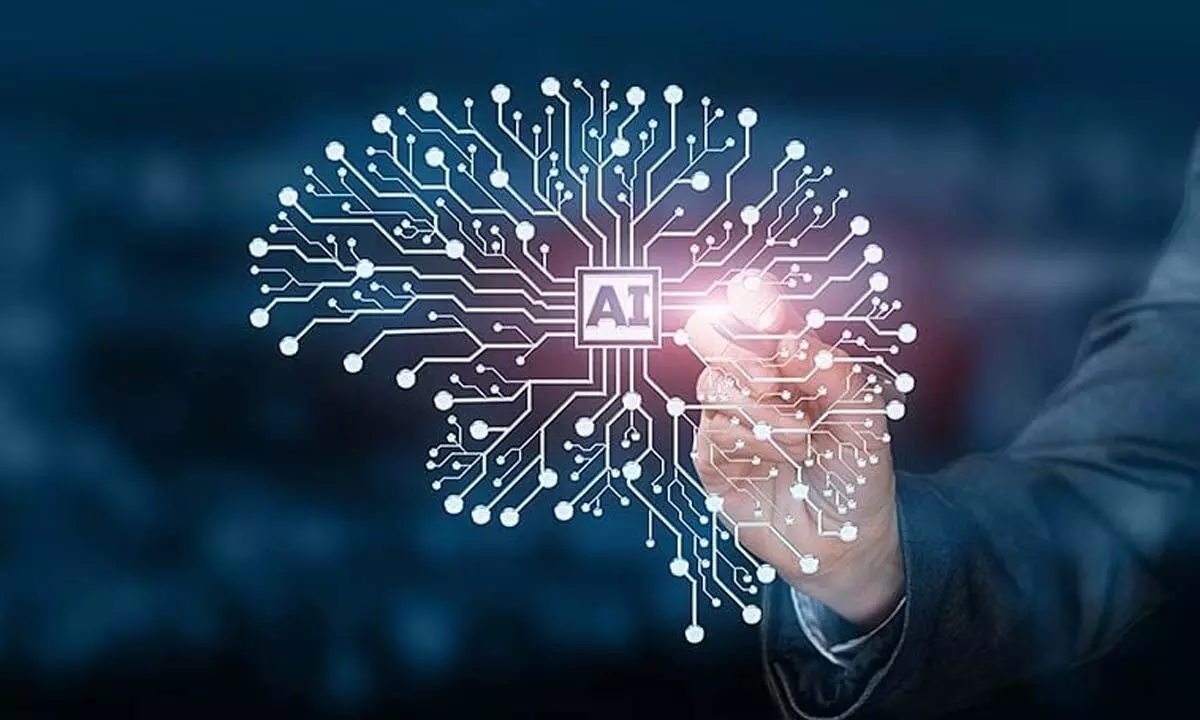 Highlights
Generative artificial intelligence (AI) has taken the world by storm. Some consider it as the next big revolution after the industrial revolution.
Generative artificial intelligence (AI) has taken the world by storm. Some consider it as the next big revolution after the industrial revolution. While industrial revolution had created much disruption in the blue-collar job space, generative AI-powered tools like ChatGPT are likely to create a similar level of disruption in white-collar jobs. With benefits like writing codes to creating articles in seconds on any given subject, ChatGPT, no doubt, is a transformative tool and is certain to take away many jobs across industries. IBM recently said it wouldn't replace 7,800 jobs with people as AI will take over those jobs. No wonder, the industry is in a rush to leverage ChatGPT kind of tools for bolstering productivity.
Indian IT services companies are already betting big on generative AI applications with many launching their own set of applications. For instance, Infosys came up with its ChatGPT-powered solution, Topaz. Tata Consultancy Services is reportedly in the process of building its own ChatGPT kind of solution. Similarly, Wipro is expanding its partnership with Google to offer generativeAI solutions to enterprises across sectors. Not only big IT firms, but also mid-tier and small IT and tech startups have started exploring the benefits of such solutions. As enterprises tap generative AI tools for productivity improvement, it is definite to replace jobs. Given the sensitivity around the topic in a populous country like India, this fact is likely to be constantly denied or ignored by industry leaders. In this context, the CEO of Open AI (owner of ChatGPT), Sam Altman's European tour sounds interesting. Altman is on a trip to convince European lawmakers that ChatGPT is not a threat to jobs and too many regulations could kill the revolutionary concept. Altman has already supported regulations to control AI-led innovations. This has come after Tesla's promoter Elon Musk and 1,000 others signed a petition for halting all innovations related to AI.
Now, like other governments across the world, the Indian government is also mulling to come up with regulations to control AI. Not only that, India is also toying with the idea of coming up with its own version of ChatGPT, which can empower farmers and others with information. These developments indicate that the world is excited about this innovation but has concerns nevertheless. And these concerns are mainly related to two aspects. Firstly, what kind of job replacement will happen by generative AI tools and which sectors? Secondly, do the innovators know the exact risk arising out of generative AI? Can they control these tools if anything goes wrong?
These are the questions which need answers before one gets excited or scared of generative AI tools. Hearteningly, governments across the world have taken note of generative AI's disruption potential and are keen to understand the nuances. Hopefully, all stakeholders will be able to find a middle path that benefits mankind without much disruption to jobs and livelihoods.