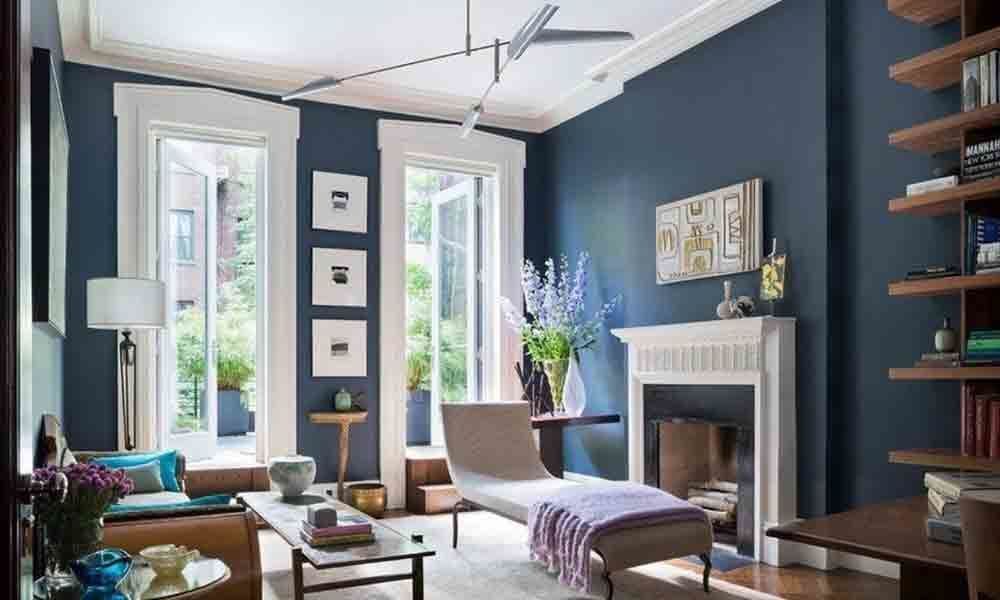 Highlights
Bright yellow or teal green? Give your home a facelift using the right colours…
Bright yellow or teal green? Give your home a facelift using the right colours…
Imagine this – You have finally moved into your house after weeks of rigorous planning, packing your belongings and unpacking. Once you get accustomed to the new setting, you suddenly realise there is a missing element in the décor. While you might think of buying a new sofa or a wall-hanging, it could be the colour palette that is not going with the overall décor scheme. Choosing the right colour palette for your house can be a mind-boggling and lengthy process. Starting from the size of the room to the amount of sunlight it gets, there are several factors to keep in mind before you finalise the colours. You may be tempted to go for your favourite colour, but it shouldn't be a big departure from the colours used in the adjacent rooms. If you have picked bright hues like rich yellow or bold orange, make sure to pair it with mild blue, dusty pink or beige to strike a balance.
Maximalism is back
As 2019 sees a shift away from minimalism, there are now a lot more colours to play with. Instead of sticking to earthy tones, opt for a warmer colour palette with vibrant accent colours. If you are not ready to change the painting of your walls yet, start with cushion covers, curtains, table upholstery and small decorative fixtures. Bright coloured cushions, for example, can elevate the style of an otherwise plain room. The current colour trend is seeing higher intensity shades – deep and moody greens and blues softened with grey undertones to create a mystic vibe. These colours are calming and can be accentuated with touches of purple, floral patterns, and wood finishes.
Nature-inspired shades are here to stay
The colour green is big this year. Whether you prefer lime green or emerald green, incorporating this colour into your decor can add a touch of vibrancy to your house. You can experiment with upholstery – teal green looks really aesthetic when paired with gold and brown tones. Another great way to add some greenery is to get indoor plants. With a plethora of options available, indoor plants will also purify the air. Apart from green, other nature-inspired colours are also in vogue. That said; don't forget to play around a little.
Let your house shine with jewel tones
Jewel tones are riding high, coming in pops and flashes in accent pieces and upholstery. It's a definite shift away from the neutral palettes that have been popular recently and are bringing about a more colourful direction of balance in home décor. These vibrant colours like aquamarine and emerald are versatile and can be toned down when paired with softer colours if preferred.
Different colours for different spaces
While it may seem easier to use the same colour palette for all your rooms, it's not advisable. Neutral shades are best suited for your bedrooms as you want a cosy environment. White, beige, mint green and soft blue could be your go-to options. Your living room, on the other hand, should exude an energetic vibe. Hence, you can use shades of red, yellow and orange. However, you should make sure that all the colours complement each other.
Once you have narrowed down your colour choices, test the potential palette. What looks good in your head may not turn out so aesthetically pleasing in reality. Take all the time you need, but don't settle with something you won't like later.
Subscribed Failed...
Subscribed Successfully...