Dine with the finest white wines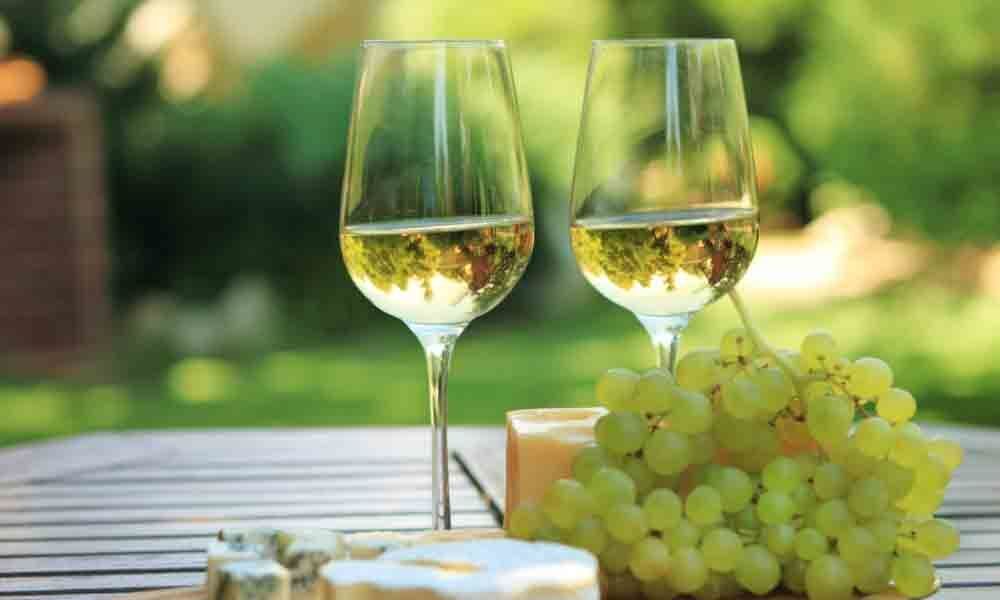 Highlights
The legendary Tyrion Lannister once quoted, "Everything is better with some Wine in the belly."
The legendary Tyrion Lannister once quoted, "Everything is better with some Wine in the belly." Wines are undoubtedly one of the most celebrated drinks out there. White wines, made from white grapes or red grapes which are fermented without skin, are considered one of the most delicious wines. White wine has been a large part of production of wine in Germany, Switzerland and northern region of France and also produced in parts of United States and Australia. Below is the list of places that produces one of the best white wines in the world for wine lovers.
Bordeaux Valley, France
Bordeaux Valley is generally known as wine capital of the world. Although around 90 per cent of wine produced in Bordeaux is red wine, up until the late until 1950s 50 per cent of all the wine produce was white which the case is no longer. White Bordeaux wine is generally divided into two parts, sweet and dry. Their most famous dry white wines are produced in Pessac Leognan apellation. These wines are age worthy and are filled with character. The most important grapes used for the production of Bordeaux wine, dry as well as sweet are Sauvignon Blanc and Semillon which makes for around 80 per cent of the grapes used. These white wines are produced in wide range of characters from light to citrus. The best white wines from these regions can age for decades. While in Bordeaux wine region you can also drive a media assisted cabriolet through the vineyards.
Moselle Valley, Germany
Moselle valley is known for some of the best white wines produced in the world. Their white wines are light, aromatic and crisp. It is mainly made from Auxerrois Blanc and Muller-Thurgau grape varieties which are a white wine grape variety found in Germany and have played a significant role in building the German wine industry after world war 2. However, Muller-Thurgau grapes has been replaced by Riesling and Silvaner which are high in quality. Riesling accounts for over 60 per cent of the vineyard land. Reisling found in mosel, range from dry to sweet but the primary aroma and taste profiles remains easy to identify and distinct. A wine from a quality producer will last upto 40 years whereas even the non-expensive wines will stay upto 5 years.
Hunter Valley, Australia
Hunter valley wine region is Australia's oldest wine region. It consists of some 150 wineries. Semillon used in the production of white wine here is known to be best in the world. White wine produced here are generally known to be light weight, vibrant and citrusy when they are young but as they age, they become rich and have more depth to it. Although Semillon is considered the iconic wine of the region, but they also produce white wine from variety of grapes including Chardonnay and Verdelho. Hunter Valley has also become a popular destination for wine tourism where people visit to explore the beautiful vineyards in the region. One way to explore is soar over the valley in a Hot Air Balloon which allows you to take a moment and appreciate the beautiful landscapes. The best time to soar high is the sunrise and spot kangaroos hopping over the field. If you're visiting with your family, they also provide special arrangements such as breakfast and photos.
Finger Lakes, New York
Finger Lakes region of New York is known as one of the finest wines growing region in America. The Reisling found here is particularly known for its high quality due to the cool climate and is produced in both dry, aromatic and sweet style. Along with Riesling, Chardonnay and Pinot noir can also be found here which are used in the production of white wine. Apart from this many other varieties can be found in the region. New York has become the third largest producer of wine and is home to more than 100 wineries. Apart from its beautiful wineries you can also visit the regions world class museums for a rich cultural experience or Watkins Glen state park and it's 19 waterfalls where you can also enjoy barbecue and weekend camping trips.
Willamette Valley, Oregon
Willamette Valley includes six appellations within its border, Chehalem Mountains, Dundee Hills, Eola-Amity Hills, McMinnville, Ribbon Ridge, Yamhill-Carlton and has the largest concentration of wineries and vineyards in Oregon. It produces a variety of white wines and is known for its award-winning Pinot noir but also other cool climate varieties such as pinot gris, Chardonnay and Point blanc. The Willamette valley is 60 miles wide and 150 miles long making it Oregon's largest AVA. It has more than 200 wineries. The Pinot Noirs from this area tend to have black cherry and Dr. Pepper aromas and flavors with nuances of earth and herbs. When visiting Willamette valley, you can also visit the Red Hills Market to complete your wine experience which is less than an hour drive from Willamette valley itself.
Subscribed Failed...
Subscribed Successfully...