From being a lawyer to beauty queen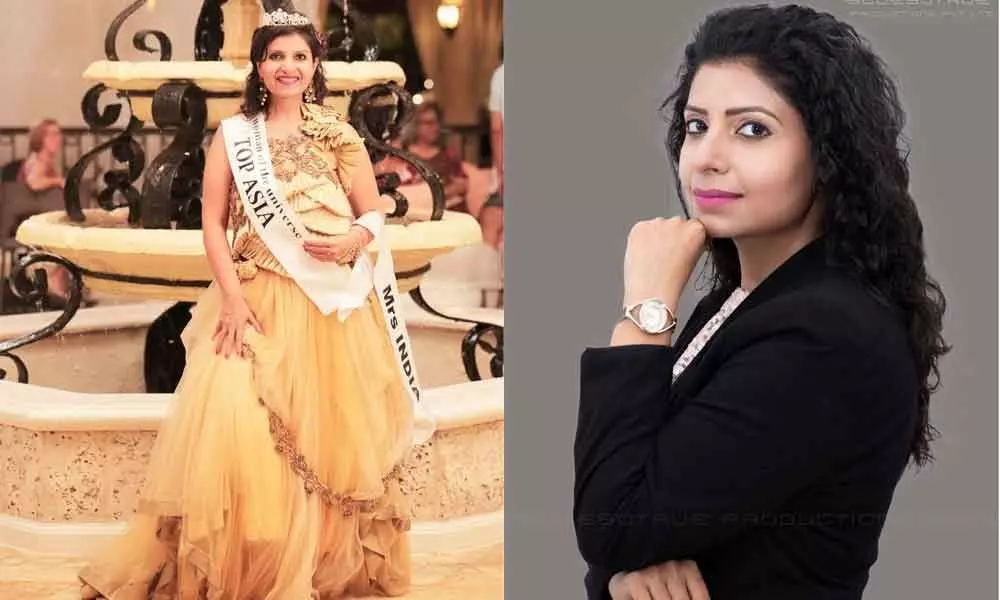 Highlights
Delhi-based, Priyanka Dewan, a legal professional cum quaintrelle made India proud by winning the title of 'Top Asia' at 'Woman of the Universe', an international beauty pageant for married women held in Dominican Republic
Priyanka Dewan is the quintessential contemporary Indian woman. A combination of beauty with brains; the 37-year-old is a lawyer by profession having litigation background with vast years of experience as a corporate lawyer. She is passionate about painting, reading and music!
Mentioning about how she enrolled herself in the beauty pageant Priyanka says, "Life is a journey. I believe that we live each moment drawing our learnings from the memories and working our best to make memories to prepare us for future.
I feel that platforms like these symbolise the warrior in a woman's life. Playing my role as a daughter, sister, wife, professional…I will be defining my boundaries the way traditions have felt they should be.
The pageant helps me to extend these to where I want to take them, to what I want to do, and the way I want to do it – and balances my action with the responsibility of representing an esteemed selection procedure."
She had earlier won the title of Mrs Royal India Universe International First Princess 2018. Describing her attitude towards newer challenges, she says, "Difficult is a limitation of the thought of one's mind.
"Personally, I see each opportunity coming my way as an occasion to grow and become a better version of myself. The entire journey right from the decision to participate, to be short-listed to represent my country and the D-day is certainly worth living for!
Representing your country on a global platform with participation from 32 countries is quintessentially a proud moment."
She is a multi-talented person with a Senior Diploma in Hindustani Classical music from the reputed Prayag Sangeet Samiti, Allahabad. She loves travelling and driving and has been to various countries across the globe.
About her training in the competition she says,"The trainings are the best part of the pageants as they give you exposure to a whole new gamut of things that you wouldn't ever know.
I would not hesitate to say that working on each and every detail for the pageant, be it the costumes, presentation, ramp walk, is like working on a master piece and its only when you reflect, you realise it was your best after all. Every detail to its minutest best is taken care of."
"A watchful diet and a strict workout regime are inevitable choices for this platform for sure and they only make you more fit. The strenuous regime of trainings at the pageants certainly demand a fitter you.
I am usually not in favour of any kind of crash diets as I don't think it's healthy for one's body, but I ensured to have enough water and stay hydrated.
My personal preferences are always a balanced diet supplying wholesome nutrients to the body," she shares.
She further shares, "Honestly my training started last year when I was chosen to be a part of this esteemed pageant and it was since then my journey to conceptualize the attires, work upon etiquettes, ramp walk etc has been on. So, it's been a continuous process of evolving and growing."
She says she will dedicate this award to womanhood. "I will make my best endeavour to pursue my choices in balancing between my current assignment as a lawyer and the brand ambassador of the title.
As Mark Twain states 'the two most important days on your life are the day on which you are born and the day you find out why". Nothing can be more beautiful than the balance in your career and passion.
My being has always been drawn to my passion and I hope I'll be able to make a mark in both my passion and profession," adds Priyanka.