Gift warmth of love and comfort to your loved ones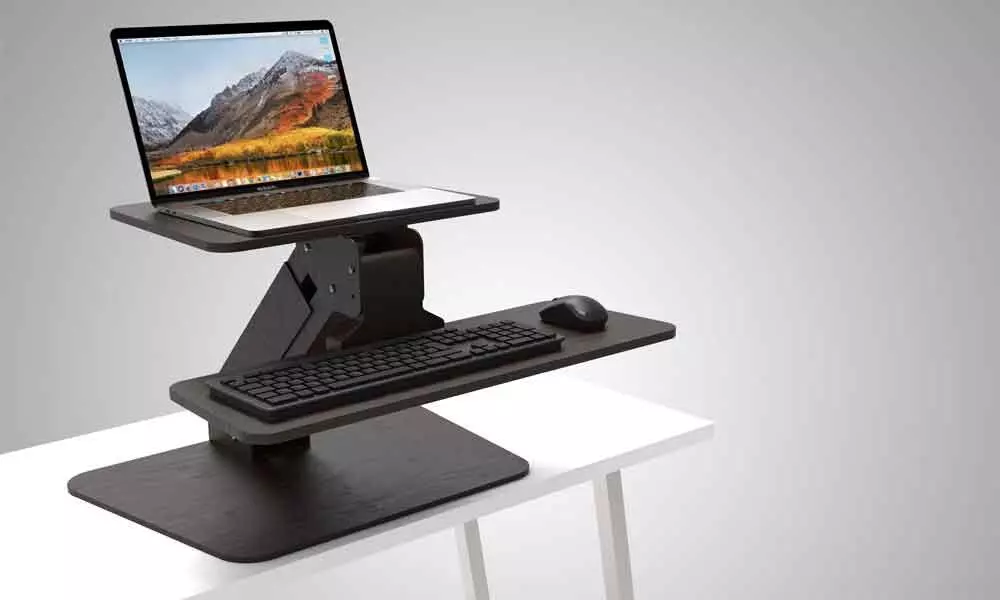 Highlights
Back is that day of year when we have been partying with our near and dear ones. However, keeping the current pandemic in mind what can be the best way to meet and greet your loved ones with the given below gift ideas
Back is that day of year when we have been partying with our near and dear ones. However, keeping the current pandemic in mind what can be the best way to meet and greet your loved ones with the given below gift ideas
Purecise - Pure blue pea green tea
Pure Blue Pea Green Tea is made from Butterfly blue pea flower and organic Indian green tea in a classic blend. Blue tea has been consumed for centuries as a memory enhancer, brain booster and anti-stress agent, but only recently been introduced to tea drinkers. The combination of two healthy teas makes this highly beneficial. This herbal infusion cleanses the body and improves skin health as it contains anti-aging properties. This tea is extremely rich in antioxidants and is an instant stress reliever. One of the aspects of the tea is the fact that the liquid changes colour from deep blue to purple after adding lemon juice to the tea. This tea can be brewed multiple times, and you can increase the water temperature with later steepings. It can be enjoyed both hot or cold.
VingaJoy - Power bank POWER BOOSTER VB – 005
VingaJoy is known for a variation of product lines and one of those is power banks. The VingaJoy's Power Bank VB005 with 20000mAh capacity is one of the best value for money power banks out there. It comes with dual input ports, allowing you to charge either with a Type-C cable or a micro USB cable. It offers 18W fast charging ability, ensuring that your devices are charged quickly. The power bank features 12 layers of advanced circuit protection, avoiding the incidences of overheating and short circuits.
Seraphine - Maternity and nursing jumper
Easy style and effortless access for breastfeeding, our Stripe Front Maternity and Nursing Jumper is a must-have for every stage of pregnancy. This soft style is designed to grow with you through pregnancy and offers instant nursing access after the baby is born. No need to mess around with poppers, clips or zips – simply pull aside the front panel to feed. The jumper keeps you covered throughout, and the central nursing access makes it easy to switch sides while feeding. Team with skinny jeans or leggings for easy everyday style.
Opus Indigo - Arise flexi sit/stand converter
An ergonomic device to convert an ordinary table into a sit/stand table for laptop and desktop computers. It has two shelves, one for the keyboard and mouse and the other for the display- laptop or monitor. This creates an ergonomic setup for the laptop and promotes a proper sitting posture for the user. The whole assembly can be raised up easily for working while standing. This is the only available sit/stand desk convertor that makes it possible to get the keyboard shelf to a level lower than the table top. When not in use, the keyboard shelf can be folded up and used for paper work. It helps people stay away from backaches and neck pains of the lockdown and prevent serious illness like diabetes, hypertension and even cancer. It works well with the Opus Aktiv Chair.
Solethreads - Grass footwear
These flip flops make walking a pleasure. With a grass footbed that is comfortable and super soft, this flip flop is a comfort-conversation-starter. With the only patent in India for this product, we ensure that this is the original FIFA approved Synturf grass. Every flip flop that comes out of our factory is checked multiple times for quality and durability. These flip flops are made to be worn to whatever place you like - to the beach, to the mall or even to just chill at home. They will make you feel wonderful and calm your senses. These flip flops are water-resistant and not water-absorbent. So, walk in the rain and do not worry about getting them wet as they are easy to clean and quick to dry.