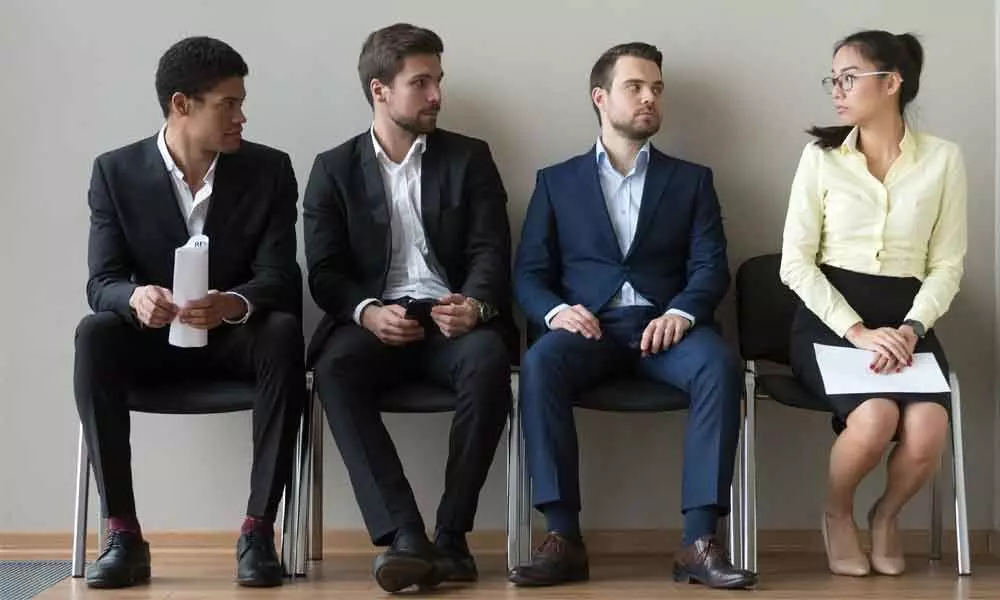 Highlights
Acceptance for LGBTQ and specially-abled professionals, a business stigma for India Inc. firms
The 'physical appearance' of a professional is the first factor on which people are judged at corporates, claimed 40 per cent of Indian employees in a new study conducted by TimesJobs on Diversity and Inclusion.
Ethnicity, personal liking and preferences are the other factors on which professionals are judged the most at their workplace.
A survey conducted on 'Diversity and Inclusion (D&I) initiatives practised by the Indian corporates' which solicited responses from 1,137 professionals across diverse industry verticals.
A majority (57 per cent) of respondents said that their company will never hire a professional from the LGBTQ+ community or specially-abled background at senior leadership.
India Inc. fails to practise diversity at leadership roles
More than 65 per cent of employees said that they haven't seen any change at their workplace after the decriminalisation of IPC Section 377.
A majority (77 per cent) of professionals revealed that they have no co-workers who belong to these sections of society.
The survey asked the respondents about the representation of professionals from LGBTQ community at the leadership positions.
More than 83% respondents denied that their company didn't have anyone with alternate sexual orientation at the senior leadership. Around 43 per cent individuals claimed that expressing your sexual orientation is a big taboo in their organisation.
Representation of women and specially-abled professionals improves at corporates D&I survey highlights that the percentage of specially disabled professionals has increased at their workplace, as per 52 per cent respondents.
Around 54 per cent professionals said that their workplace was a diverse workplace, while 21 per cent of individuals clearly denied that their workplace was anything but 'an inclusive workplace.
Further, 67 per cent of respondents reveal that over the years the average percentage of women employees has increased at the corporates.
Diversity and Inclusion initiatives take centre stage to attract and retain talent We asked our professionals 'Is D&I a prime agenda for your organisation'? Around 49 per cent of individuals accepted that encouraging workplace diversity is a prime agenda for their organisation.
The D&I report also revealed that the prime objective of companies focusing on Diversity and Inclusion is to attract and retain talent, as per 40 per cent of individuals.
As many as, 25 per cent of professionals think the aim of their organisations to propagate diversity is to achieve business results.
While, 20 per cent of respondents find D&I programs are important at their workplace to comply with the legal requirements.