Picture perfect makeover trends for 2021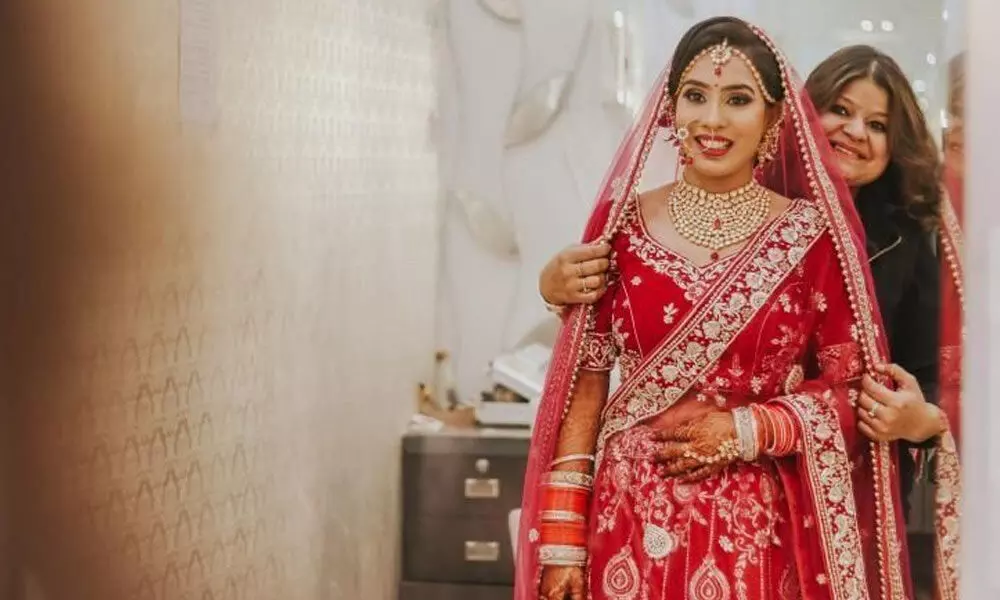 Highlights
Jaipur-based Purnima Goyal, makeover expert, Silverine Salon & Beauty Academy shares new looks for millennials
Although this year's celebration for the new year and the bridal season is low key and intimate affairs, where you have a close-knit circle of friends participating in the celebration with you. But sharing pics of your looks on social platforms and virtually with your friends and relatives has become a fad for youngsters.

Be it the bride and grooms sharing pics of their wedding looks, new styles, or girls and boys sharing their party looks, or simply the fresh trends in 2021, all this is going to be trending like never.
Sensing the mood and spirit of millennials Purnima Goyal has unleashed mileange of new trends in makeovers for winter brides and grooms, new looks for parties, and beauty trends for the year 2021.
Purnima shares, "Brides, grooms, young girls, and boys are coming to us with special requests for picture-perfect, camera-friendly, and video-friendly looks that look beautiful in videos and photos. People nowadays want to get maximum attention on social media, praise, more likes, and acknowledgment. Even for the new year celebrations, they want a very colourful and funky appearance that looks very positive and happy on camera, hence we have created very innovative looks inspired by vibrant colours. Since celebrations are low-key affairs hence the focus is more on getting those stunning pics for memory and for the purpose of sharing."
The celebration is surely going to happen in a new way and getting ready to feel the spirit remains very important for everyone.
Keeping the current notion in mind Purnima Goyal has unleashed innovative and vibrant looks that will spread an aura of happiness and positivity around.
She adds, "As we all are gearing up for a positive and happy 2021, Purnima also unveiled interesting looks using a rainbow of peppy and vibrant colours. While forecasting the trends for the season, the makeovers for the winter brides, and the year 2021 are going to be dominated by shimmer, sheen, and sparkle, looks for 2021 will be all about a melange of colours."
Other than usually used hues of gold and red, you will see many other combinations for green, blue, silver, and gold in place of red and gold only.
While unleashing these interesting looks Purnima Goyal, stated, "As the year 2020 has been marked by sadness and gloominess, the year 2021 is going to be full of positivity and hope for all of us. To fill the air with an aura of positivity I have created a concoction of looks for makeup, hair, and overall styling. Contrasting colours with the use of shimmer and sparkle will be used to perfect these looks with more focus on eye makeup which is going to be very dramatic and expressive. Rainbow colours in eyeliners, eyeshadow, and mascaras are going to be used."
For the new year, people will go for different options for colouring their hair. You can see a lot of punk with hair colours like pink, hues of red, orange, ombre shades, and hair strands like greens and blues that are also making their way in a very traditional pink city. Girls and boys have usually restricted to safe hair colour options till now, but the year 2021 is going to change the fashion sentiment like never. As you will see people moving out from their comfort zones and go for out of the box hair colours to add that funk and charm more now, they will be enjoying the spirit in a very colourful way. Short hair that is easily manageable, bangs are also going to be in fashion.
She also reiterated that people should try to opt for natural beauty products and stay away from using chemical-laden products while kicking off the organic beauty campaign for 2021, on the occasion, a look book was launched by beauty expert that highlighted pristine looks for the year to come.