Styling your outfits with mules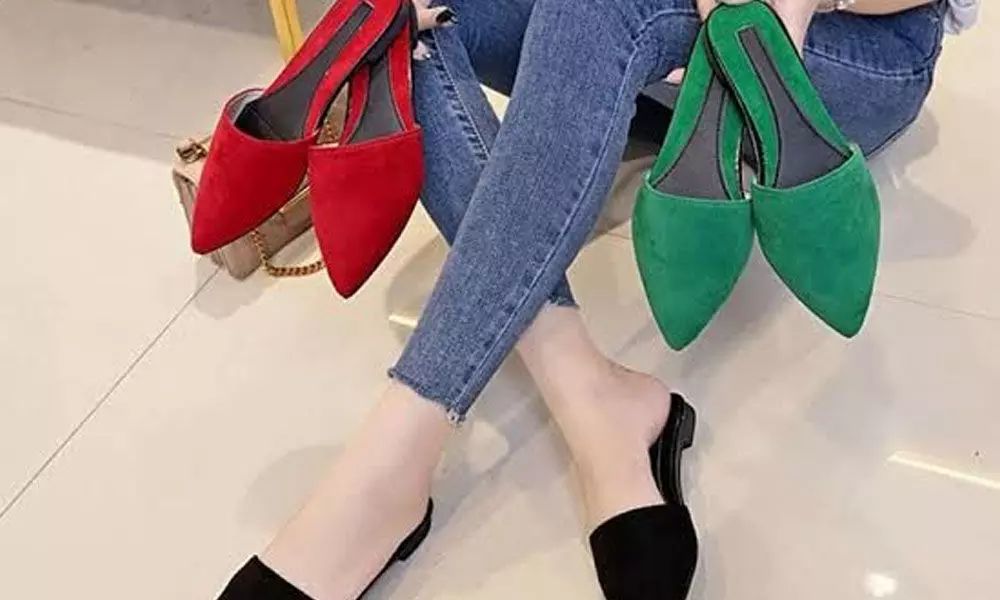 Highlights
They're comfortable, classy and go with just about everything, mules are the season's hot item for a reason
They're comfortable, classy and go with just about everything, mules are the season's hot item for a reason.
A mule's simple loafer silhouette may be classic, but it's hardly boring. Mules come in a wide range of shapes, sizes and materials, ranging from floral brocade heels to fur-lined slides.
Always keep in mind that the most important fashion rule is to rock your own style with confidence — in the end, the only thing that matters is to choose a look that you love.
Heeled mules
For mules with low, block heels, dress them down with boyfriend jeans and a tucked-in t-shirt and blazer. The shoe's slight heel and smooth profile give an otherwise casual ensemble a chic upgrade you look ready for a laid-back business brunch or an afternoon downtown.
These mules work especially well with dresses, both floor-length gowns and summer sundresses.If you love a good high-heel, don't worry — you can find more than enough high-heeled mules to fill your closet. Tall platform heels give your mules a functional beauty. Try mixing up the colors for a pop of interest — a brown, wooden heel paired with a black front add dimension and versatility to your favorite mules.
Flat mules
While heeled mules have a throwback feel, flat mule loafers are decidedly modern.Pair some flat mules with your favorite pair of skinny jeans and a relaxed top for an effortlessly elegant, casual look. For the businesswoman on-the-go, slip into flat mules when wearing your favorite black pants — the mules' understated profiles give a minimalist sophistication to a professional wardrobe.
Try pairing some flat mules with a shift dress for a young and hip look. Flat mules are stunning complements to on-trend culottes — the cropped length of the pants shows off your chic mules to their best advantage.
Cross-strap mules
These elegant mules have an open-toe front with thick crossing straps. Cross-strap mules can be heeled or flat, but whatever the style, they give any outfit a look of cultivated beauty. With relaxed jeans and a boxy t-shirt, cross-strap mules elevate an otherwise casual ensemble to an urban, fashionable look. Flat cross-strap mules pair especially well with denim shorts as well as pencil skirts — these mules are truly versatile pieces that will give new life to your wardrobe.
Embroidered mules
These shoes are typically embellished with brightly coloured floral features, and they pair best with minimalist outfits. Try wearing your cheerful embroidered mules with boyfriend jeans and a dark top, or skinny black pants and a white t-shirt.
While an embroidered mule typically has a solid background with floral or geometric accents, a brocade mule has a strong pattern throughout the whole shoe.
Studded mules
These shoes typically have a brown or black base, but they are embellished with metal studs in various patterns.Studded mules have a natural edginess, so pair with dark pants and jacket for an understated yet rebellious look. When worn with light-wash jeans, studded mules lose some of their fierceness and become a fun way to jazz up an outfit.
Subscribed Failed...
Subscribed Successfully...