Women are their own bosses while planning their wedding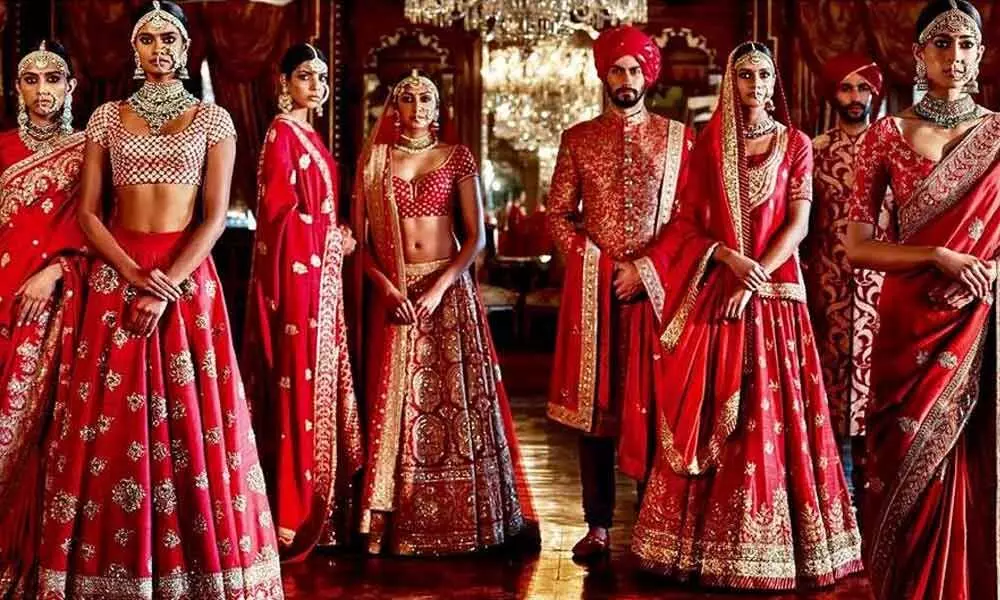 Highlights
From budget planning and décor to the food, and even the giveaways, today brides are in command of their big day!
Having the perfect wedding is like a fairy-tale dream for many girls since childhood. While earlier, families took charge of the entire planning process and called the shots for most aspects, times and mindsets have changed.
Today's modern and financially independent women, especially millennials prefer being at the forefront of planning their dream wedding.
From budget planning and décor to the food, and even the giveaways, today brides are in command of their big day!
OYO's Weddingz.in brings to you ways (now becoming trends) through which these young, modern, and independent women are increasingly becoming their own bosses while planning their picture-perfect wedding:
Early birds
Planning and executing a wedding is far from a cakewalk, and new-age millennial brides realise this. Therefore, a number of them begin the planning process at least one year in advance, sometimes even earlier.
They give special attention to every detail of the wedding for a smooth wedding, weigh pros and cons, and decide the way forward.
Budget planning
In the past year, the company has observed trends wherein brides are also calling the shots on budget planning, in consultation with the groom and parents.
In today's day and age, their approach is very pragmatic, which reflects in the way they plan their finances around every step of their D-day, seek budget tools and ensure that the entire process is cost-efficient.
An increasing number of brides are opting for smaller and intimate wedding ceremonies including the haldi, mehendi and sangeet.
The urban Indian bride is financially independent and seeks value-for-money, therefore there's a rising trend to have a smaller and more intimate wedding by shortening the guest list.
New-age avatar
Today's modern and fierce brides are ditching the age-old traditional 'red lehengas'. Instead, they are donning colors and fabrics that truly reflect their personality and taste, thereby blending with unconventional styles and hues rather than abiding by tradition.
Today, we observe that most brides are opting for pastel fabrics, interesting silhouettes, floral patterns, and experimenting with colours like yellow, pistachio and pink, especially for functions like the mehendi or sangeet.
Aye aye bridal squad
While most Indian weddings are sans bride squads or the bridal party, today many women are opting to have an entourage walk them down the aisle.
This squad mainly comprises the bride's best friends and sometimes, close cousins. The rise in bride squads is essentially imbibed from western weddings.
Social media and the thrill of posting aesthetic and fun images with your bridal squad has also influenced many Indian brides to gather a special squad for their big day.
The balancing act
Lastly, while today's brides are taking charge of their wedding planning, they are also looking to strike the right balance between traditional and contemporary facets to please both - their family and their own wishes, respectively.
Brides opt for functions like the mehendi and haldi in a mellow way, along with limited wedding rituals to keep the family happy, whilst ensuring contemporary installations like a photo-booth with props, cocktail bars, fusion food counters, and a bucket-list over the traditional guestbook to keep their squad elated.
Some brides also organise a girl's trip or a bachelorette party, while some opt for a cocktail night along with the groom and their close girlfriends.