High level banking frauds, graft, inaction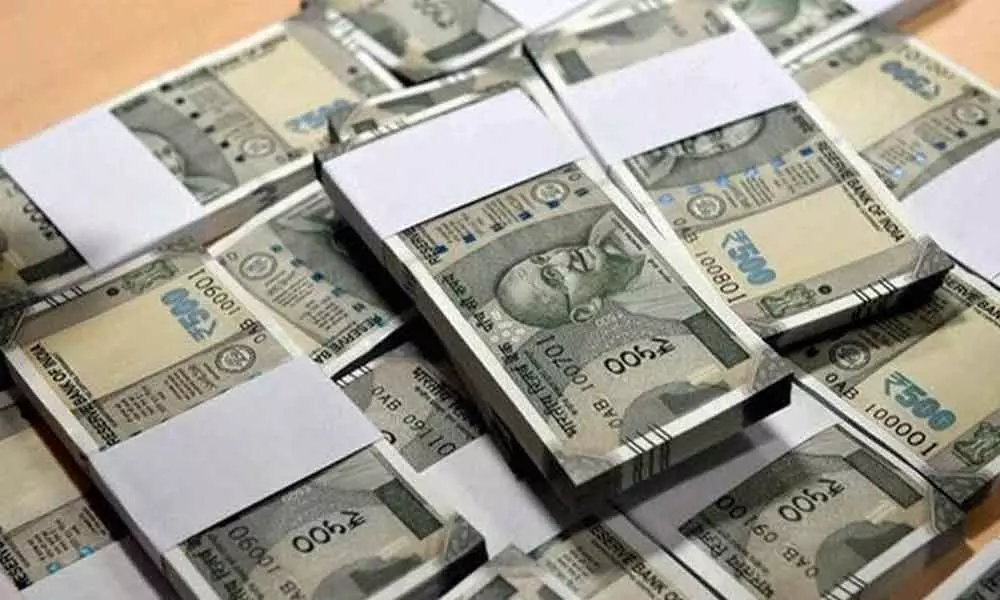 Highlights
Why the top constitutional institutions such as RBI are more scared of disclosure and common man's question for information?
Why the top constitutional institutions such as RBI are more scared of disclosure and common man's question for information? It took four years after the Supreme Court directive to the RBI to respect the RTI and disclose a list of wilful defaulters, the Central bank has finally complied.
After many tried and travelled up to the Supreme Court, 'thewire.in' filed another RTI in May 2019, and to great surprise, the RBI gave the information. And see now, what is revealed.
As per RTI definition, a borrower is a 'wilful defaulter' if the company has not met repayment obligations despite having the capacity to do so.
It is also used while referring to loan fraud cases, where the borrower has diverted the loan for purposes other than those initially stated. The list given above is a list of 'wilful defaulters'.
The amounts of money given in the table is the sum of 'funded advances outstanding' and amount 'prudentially/technical written-off' as on April 30, 2019. The total advances outstanding in the names of these 30 companies including the amount the banks wrote off adds up to Rs 50 thousand crore.
While the RBI was engaged in denying this information, an agency called TransUnion Cibil data was collecting the data of defaulters and according to which as on December 2018, over 11,000 companies had wilfully defaulted on amounts worth over Rs 1.61 lakh crore. In the last five years, the wilful defaults have soared by Rs 121,700 crore from just Rs 39,504 crore in March 2014.
The Central Repository of Information on Large Credits 'CRILC' a large centralised banking system database –has a pool of data of all borrowers who have Rs 5 crore and above dues. From February 2019, banks have had the option in CRILC to categorise whether a borrower is a wilful defaulter or not.
The CBI or the Enforcement Directorate are investigating some of the companies listed and attached the properties of some
During the previous five-year period — March 2009 to March 2014 — the surge in this amount was nearly four-and-half times. The SBI has classified ABG Shipyard (Rs 1,874 crore), ABC Cotspin (Rs 403.7 crore), Sai Infosystem (Rs 431 crore), GET Engineering (Rs 405 crore), Surya Pharma (Rs 574 crore), Radikal Foods (Rs 492 crore), Shree Ganesh Jewellery (Rs 452 crore) and Rei Agro (Rs 671 crore), among many others. The LIC has listed Unitech (Rs 429 crore) and Sterling Biotech (Rs 423 crore) as wilful defaulters.
Gupta Coal (Rs 451 crore), Nitin Kasliwal's S Kumars Nationwide (Rs 834 crore) and Vijay Mallya's Kingfisher Airlines (Rs 695 crore) are among others in the IDBI Bank's list.
The Punjab National Bank's wilful defaulters include Mehul Choksi companies Gitanjali (Rs 4,633 crore), Gili India (Rs 1,445 crore), Nakshatra Brands (Rs 1,108 crore). Others in the PNB list are: Jatin Mehta's Winsome (Rs 899 crore) and Forever Precious (Rs 747 crore) and Zoom Developers (Rs 410 crore).
India's State-owned banks had classified Rs 1.50 trillion ($21.76 billion) worth of loans as "wilful defaults" in 2018-19, with the biggest lender State Bank of India accounting for nearly a third, the finance minister said in the parliament.
The RBI reported that the famous State Bank of India had mis-reported its profits and non-performing assets (NPAs) for the year ended March 31, 2017 by an understatement that its gross NPAs by 21% and overstated its profits by 36%.
Earlier, the CIC issued 11 orders directing the RBI to disclose various information which had been withheld by the RBI since long and had been sought in 11 different applications by applicants.
Interestingly the RBI was resisting to disclose such information on the pretext that it was received by them as 'fiduciary' or that is commercially confidential information of those companies, or their third-party information, and that in economic interests of nation, that cannot be revealed.
They have used all excuses to hide it from public. Then Central Information Commissioner Shailesh Gandhi did not agree with the RBI and directed to disclose it.
Even if it is assumed to be fiduciary or confidential, the RBI still has to reveal it under Section 8(2) of RTI Act. But the real question is why not they disclose voluntarily under Section 4(1)(b) and give due publicity to defaulters, their corrupt supporters in banks and political field?
"This (disclosure) could lead to safeguarding the economic and moral interests of the nation…. the benefits accruing to the economic and moral fibre of the country, far outweigh any damage to the fiduciary relationship of bankers and their customers if the details of the top defaulters are disclosed" Gandhi held.
In 2015, the Supreme Court while hearing a related matter (Jayantilal N Mistry vs RBI), decided to club the 11 matters and hear them together.
In December 2015, the SC upheld Shailesh Gandhi's 2011 order and directed the RBI to disclose the information that had been asked for by the RTI applicants, including the list of wilful defaulters.
Another RTI request for such information was refused on same ground which were rejected by CIC and SC. Not only that, RBI has put it on its official website that it would not disclose such information.
That could be directly a crime of contempt of court and defiance of SC order. Realising that it was not CPIO or First Appellate Authority, but the RBI made such non-disclosure a policy and the CIC (this author) issued show cause notice to RBI Governor considering him as deemed PIO in November 2018.
It has also asked the Prime Minister's Office, the Finance Ministry and the Reserve Bank of India (RBI) to make public the letter of former RBI governor Raghuram Rajan on bad loans.
An RTI response to thewire.in in October 2018 has confirmed that former RBI Governor Raghuram Rajan notified Prime Minister of the need to probe key defaulters. The government did not act upon.
On September 6, 2018, Rajan submitted a 17-page note on India's NPA problem to parliament's estimates committee at the request of its chair, Murli Manohar Joshi. Rajan had also conveyed to the PMO how 'unscrupulous promoters' had inflated the cost of capital equipment using over-invoicing of imports.
When asked about action taken on Rajan's list, the RBI said that would not fall within the scope of RTI. The PMO should know that it is part of 'information' and citizens has right to that information.
If no action is taken, they should say that. Perhaps answer to why action was not taken may not be documented in the public authority, in which case, CPIO could say they had no such information.
Meanwhile some petitioners sought contempt action against the RBI. The SC in April 2019 directed that the RBI is duty-bound to disclose the information and any further violations could constitute contempt of court.
(The writer is former Central Information Commissioner and Dean, Bennett University)
Interested in blogging for thehansindia.com? We will be happy to have you on board as a blogger.