Untapped potential keeps T States poorer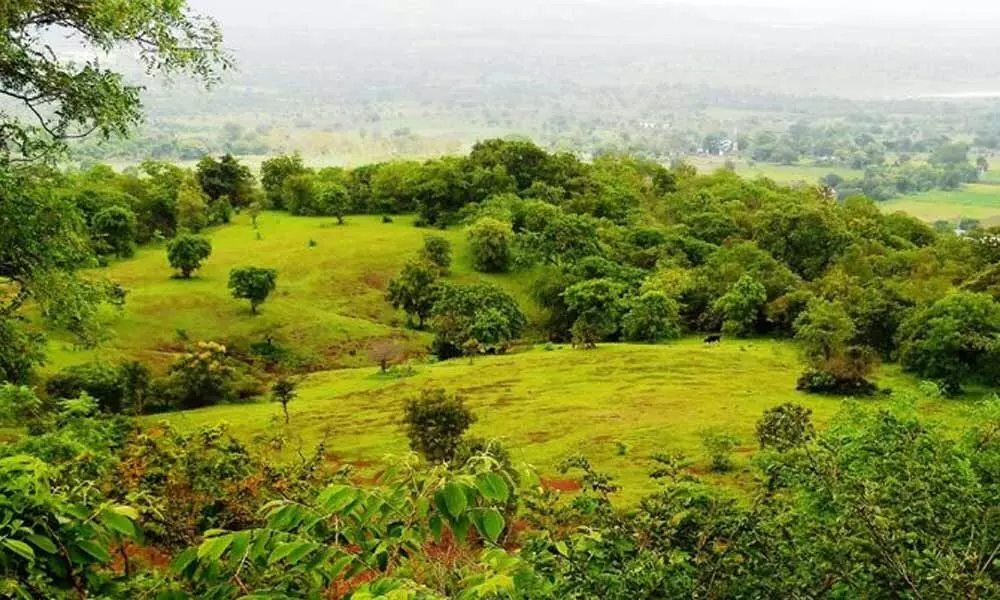 Highlights
Welfare is necessary though it involves a lot of money since it is supposed to improve the lives of the poor and downtrodden sections of the society
Welfare is necessary though it involves a lot of money since it is supposed to improve the lives of the poor and downtrodden sections of the society. But then, it would be nothing short of mismanagement and foolishness if the government of the day (whichever party it may belong to), goes on announcing schemes without taking simultaneous measures for revenue generation.
Of late, we have seen the two Telugu State's blabbering about the welfare schemes they have launched and making tall claims that the all the previous governments had no brains, never thought of the people's welfare as they had done. They also claim that the schemes introduced by them are "Na Bhooto, Na Bhavishyati" (never before and never after). The claim does not end here. They also say that they are the first of their kind in the world and only they have the wisdom.
But what one does not understand is if they have the monopoly on wisdom, then why is it that the revenue generation is not as it should be? Do they lack resources? Certainly not, but what these governments lack is intention and focus. Here the focus is to win elections after elections, keep making tall promises, dole out freebies and ensure political power.
Fine but along with it, they should also learn to transform these States into cash rich ones instead of accusing the Centre of not releasing funds in time from GST etc. A lot needs to be learnt from the Gujarat government. Perhaps no one had taken the kind of initiative they had taken in promoting tourism silently. They know the best how to generate money even from dust and desert. They have realised that tourism has the unique capacity of generating trade and investment directly at the local level as tourists and entrepreneurs seek new destinations. They have also understood that tourism promotion can significantly contribute to rural development, community enrichment and social empowerment.
If one scans through the different places that are available for an affordable weekend, Gujarat has any number of places with well developed infrastructure. But if one wants to have similar experience in the two Telugu States, there is hardly any place where one can go. The few that are projected as tourist spots, lack proper infrastructure. Let's take Telangana for instance, a richer State as compared to its neighbouring Andhra Pradesh. If one wants to go for a one-day outing, the most sought after place these days is Anantagiri for its natural beauty and forestry. But then, finding even a proper public toilet becomes difficult there. There are some beautiful waterfalls which are about 270 to 300 kms from Hyderabad. But again, there is no proper infrastructure facilities in place.
In Andhra Pradesh, barring Visakhapatnam and Araku Valley, one can hardly boast of good tourist spots with proper infrastructural facilities. Though the State has fantastic potential to develop beach tourism with 900 kms of seacoast no measures are taken in that direction.
Even Odisha which is better known for temples like Puri Jagannath is now trying to convert its beaches into revenue generation spots.
The Odisha Tourism Development Corporation is now back on track, bringing tourists back to nature's best-kept secret. One such initiative is the Glamping Festival at the Marine Drive Eco Retreat on the Ramachandi beach in Odisha. The retreat is 15 minutes away from the Sun Temple in Konark, which is a UNESCO World Heritage site.
Kutch is a remote region in the arid borderlands of north-west India. For centuries, life was brutally tough - rains often failed, there were few jobs and the enterprising would emigrate. In 2001, Gujarat saw a major earthquake, also known as the Bhuj earthquake which occurred on January 26 when India was celebrating 52nd Republic Day. The entire landscape got disrupted. It flattened much of the State. Out of the 21 affected districts, those most affected were Kutch-Bhuj, Ahmedabad, Jamnagar and Rajkot. Within these districts more than 37.8 million people were affected. According to official figures released by the Central government, the earthquake killed over 20,000 people and injured about 70,000. Those who witnessed the devastation at the time must have thought this would set back development by decades.
But once the tremor and terror ended, the State marched towards triumph. A resilient Gujarat rose against all odds to limp back to life. A concerted effort was made and in 10 years, a new Bhuj was reborn. Apart from restoring houses, two new ring-roads, an airport, parks and thriving shops came up. The Greater Rann of Kutch which borders Pakistan and is known for white desert was converted into a money spinning and most attractive tourist spot. Rann of Kutch is spread out in the districts of Surendra Nagar, Banaskantha, Patan, Kutch and Rajkot.
Kutch is well known for its Wild Ass Sanctuary and the Flamingo City which is in an island and breeding ground for the migratory flamingo birds. Till a decade ago, this area was considered as the most backward in Gujarat with very poor road connectivity and negligible civic infrastructure. Two main occupations of the people of this region have been animal husbandry and producing local handicrafts of Kutch. But today it is an important place for national and international tourists.
The successive Gujarat governments did not bother whether the ongoing schemes were launched by a particular party or a particular community. They took forward all the ongoing schemes to promote tourism and added newer areas and adopted an aggressive tourism promotion policy. Even bikers from Telangana prefer Gujarat en route to Rajasthan and their blogs have received huge hits. The promotional films produced by Gujarat Tourism department are one of the best and create kind of interest among the viewers to explore those areas. There are no big-time actors, they are mostly young female solo travellers who explain the importance of those areas and the facilities available in a creative manner. Visualisation and narrative are something worth watching. It makes one wish that he too should visit those places.
While almost all industries suffered a serious setback, tourism sector in Gujarat is back on its feet. Lots of people have started moving out and are even staying overnight at several tourist spots. Rann of Kutch has become a family destination.
The latest edition to the tourism map is the Statue of Unity which has been witnessing a footfall of about 2,500 people every day in the post lockdown period. Officials say that even the jungle safari was receiving good foot fall despite cap on visitors in view of the Covid-19 protocols. The pandemic did not stop Gujarat and they have gone in for introducing sea plane services connecting the Sabarmati river front in Ahmedabad to Statue of Unity in Kevadia. Similarly, Gir Forest has also witnessed the bookings going up. Interestingly, while the footloose Gujaratis are looking for destinations, foreign and domestic tourists from other parts of the country are preferring Gujarat.
The latest schemes taken up by the Gujarat government is the Hybrid Renewable Energy Park near Vighakot village at Kutch in Gujarat which will be the country's largest renewable energy generation park. It will lead to the generation of renewable energy to the tune of 30 GW. Spread over 72,600 hectares of land, the park will have a dedicated hybrid park zone for wind and solar energy storage, as well as exclusive zone for wind park activities.
The neighbouring State Rajasthan is no less aggressive in tourism promotion and despite the major parts of the State being a desert region, it attracts very high international tourists and has also become a destination for theme and dream weddings of high-profile people in the country.
On the contrary, Telangana stands at 15th place in the country in terms of tourism while AP is in 16th position in terms of tourist footfall. Even a State like UP has more tourist footfall than Telangana. The budget allocation for Telangana is just Rs 250 crore and it is learnt that even this amount was diverted to other schemes. In Andhra Pradesh Budget 2020-21 tourism does not figure anywhere in the list of priority schemes.
While Gujarat is converting sand into money spinner area, the two Telugu States are indulging in politicking and claim to be the wisest of all.