Students make their dreams into reality in Hyderabad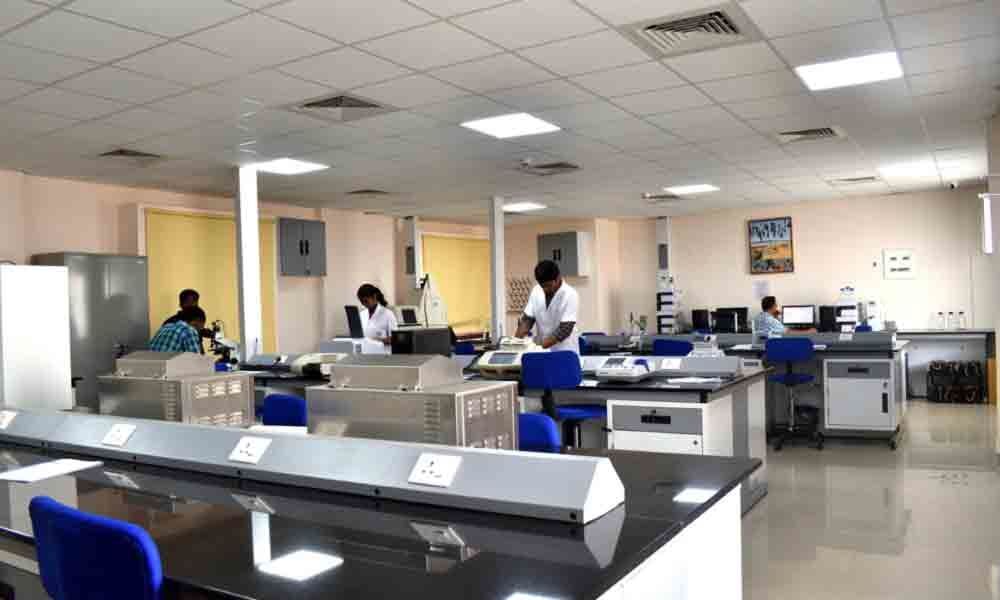 Highlights
A solution is now in place for all life science innovators and entrepreneurs making their dreams into reality in Hyderabad.
Hyderabad: A solution is now in place for all life science innovators and entrepreneurs making their dreams into reality in Hyderabad. University of Hyderabad (UoH) in Hyderabad, a central university started as an act of parliament in 1974 now offers a knowledge-based bio-incubator that brings a plug-and-play infrastructure of lab and instrumentation required for life-science startups which are focused in innovation in life science products, technologies, and intellectual property.

In partnership and understanding with BIRAC, a non-profit organization initiative from Department of Biotechnology (DBT), basing on its strong fundamental scientific knowledge in scientific disciplines, UoH under the able leadership of its Vice Chancellor and vision of eminent scientists, has initiated its Bio-incubator Nurturing Entrepreneurship for Scaling Technologies (BioNEST), a popular initiative by BIRAC of DBT – that nurtures scaling technologies in Bioincubators.
University of Hyderabad contributes the physical infrastructure (such as labs, water, electricity etc.) together with the knowledge-base of strong 65-faculty from its school of life sciences. BIRAC contributes the key instruments required to conduct translational research, and accordingly required operational costs to maintain the facility. To maintain such facility free from bureaucracy, UoH specifically established a section-8 not-for-profit company, Association for Scientific Pursuits in Innovative Research Enterprises (ASPIRE),that effectively manages all its incubators and entrepreneurial initiatives through self-sustenance models.
Focusing on Life Science vertical in areas of agriculture, biotechnology, healthcare, pharmaceutical, and information technology in life sciences verticals, the ASPIRE-BioNEST is a 20000sft facility that nurtures innovative ideas of entrepreneurs through public and private funding with bare minimal costs of establishment. University also extends the state-of-the-art facilities of its academic departments to be utilized for all startups on par with the faculty.
Barely within year of its inauguration, ASPIRE-BioNEST attracted about more than a dozen companies and young entrepreneurs through rigorous process and cherishes every company's presence. It aspires to be the beacon for all other incubators in creating effective ecosystem of innovation in life sciences in Hyderabad as a primary destination. To know about and to incubate at ASPIRE-BioNEST, visit its website for details (http://bionest.uohyd.ac.in/)
Subscribed Failed...
Subscribed Successfully...