Tata Starbucks announces its first Starbucks Rs. 190 Menu on Delivery on 3rd and 4th June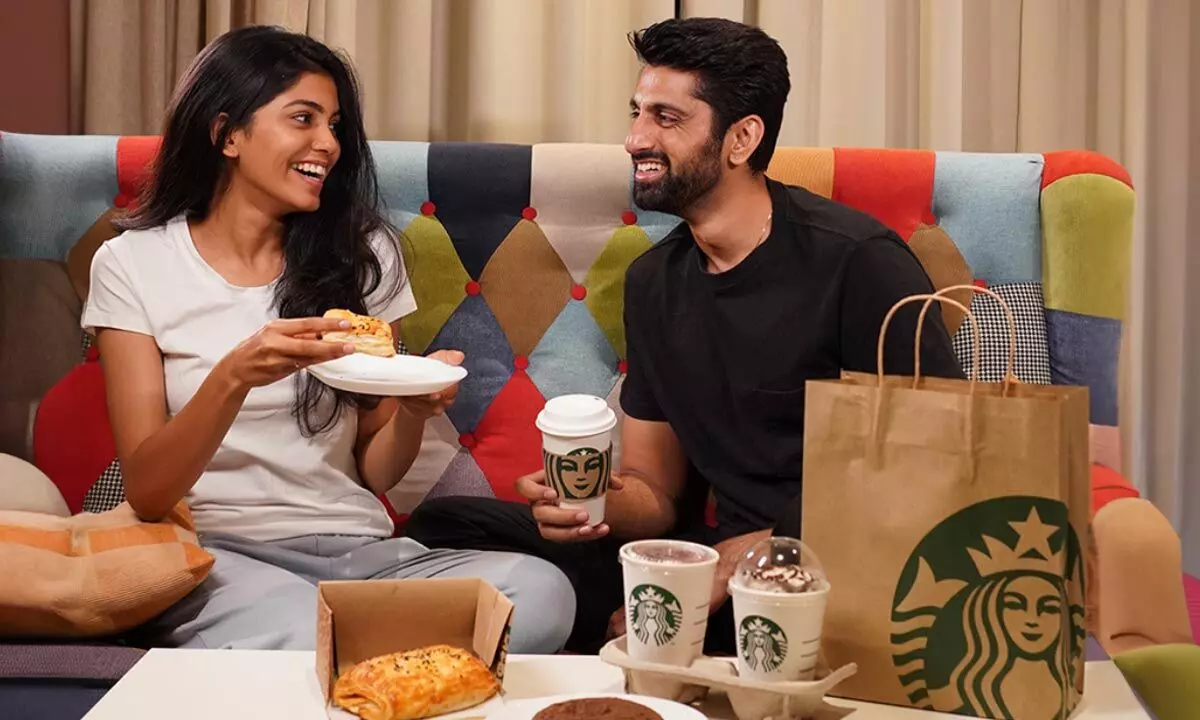 Highlights
Tata Starbucks announcesits first Starbucks 190 Menu on Delivery offer.
Tata Starbucks announces its first Starbucks 190 Menu on Delivery offer. The limited-time offer will allow customers to enjoy their favourite food and beverages at their doorstep at a special discounted rate of Rs, 190. Customers can avail this offer on any of the classic tall, handcrafted beverages and select food items exclusively on Swiggy and Zomato delivery apps, available on the 3rd and 4th of June 2023.
Among vegetarian options, the offer includes tasty hits such aschilli paneer in herbed bun, masala potato puff, three dip chips,and creamy spinach & corn pocket, and for non-vegetarians the menu includes bhuna chickeTata Starbucksn puff and malabari egg croissant. customers can also indulge in a range of sweet delights such as the delectable chocolate brownie cupcake, double chocolate chip cookie, and hazelnut triangle, all at just Rs.190.
Tata Starbucks believes in a customer-first philosophy and such offerings are reflective of the gratitude the brand feels for its customer's constant love, support and loyalty.
Order inwith Tata Starbucks'delightful range of tall, handcraftedbeverages and scrumptious food at just ₹190 on 3rd and 4th June 2023.