Let your home smell right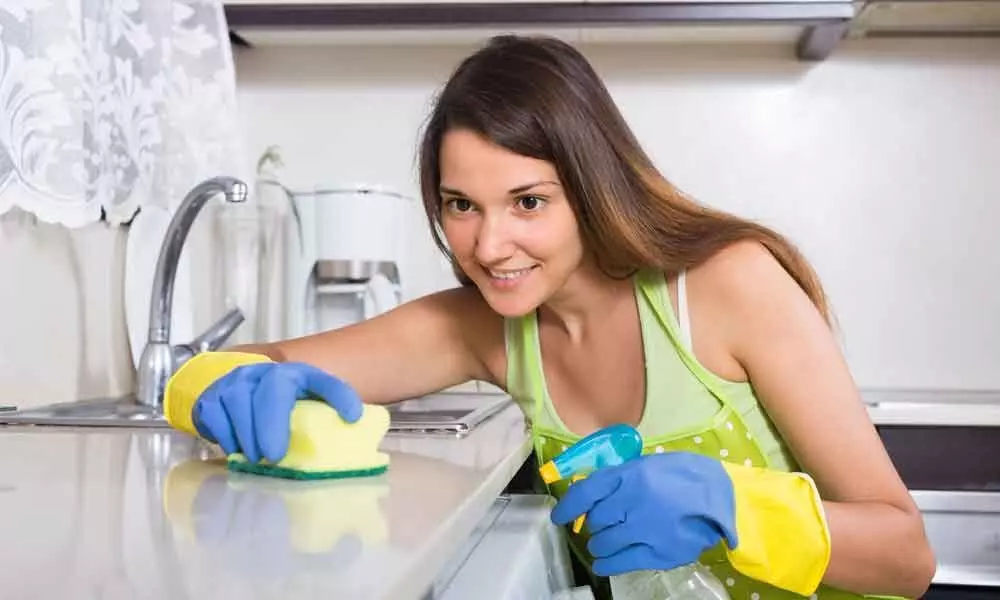 Highlights
Monsoons and smells have a great connection, and this can turn into a medley if you take the right care.
Monsoons and smells have a great connection, and this can turn into a medley if you take the right care. The damp and dull days can reflect inside your homes, making it dreary and uninspiring.
It takes some quick fixes for ensuring bright, happy interiors when outside its pouring cats and dogs.
Clean dry your shoes, before bringing them inside and placing them in the show rack. Damp socks, and shoes can start to smell in no time in humid weather and will also get spoiled due to lack of attention.
One trick to remove odour from your shoes is to wrap a little baking soda in a paper and place this in your shoes.
Do not dump your wet clothes inside your house. Put them in an airy place, in the balcony or put them out to dry before placing them in the laundry basket. Damp clothes can change the entire smell in the room.
When you see the sun is out, open windows and doors, and let some fresh air and sunlight seep in. There is no substitute for natural light and air.
Try using refreshing citrusy floor cleaners like lemon. A few drops of your favourite essential oil can be added to the bucket of water that is used to clean the house.
After cleaning the house, you can use an organic / handmade agarbati in a flavour you like and place it in a couple of corners. You can even use Oudh or essential oils placed in a dispenser.
Salt can be used to clean the kitchen platform to ensure no bacteria stays and odour too. Salt can be used to wash the sponge used to clean the kitchen.
In addition to ensuring proper ventilation and exhaust fan in the bathroom, clean them regularly and use room freshners that are replaced every time they stop working. The key is to keep your bathrooms dry.
Ensure the internal drainage system works perfectly, unclog all the pipes and ensure there is no foul smell from this area.
Ensure there is no leftover food rotting away in the corner of the fridge or outside. Take care of your pets. Pet care and hygiene takes a whole new meaning in monsoons.
Ensure that the clothes you wash dry properly, use fabric cleaning agents that are soft on your clothes and that smell good.
Monsoons are beautiful, and a clean and dry home that smells good will keep your spirits up, so that you will enjoy the season to its fullest.
Subscribed Failed...
Subscribed Successfully...