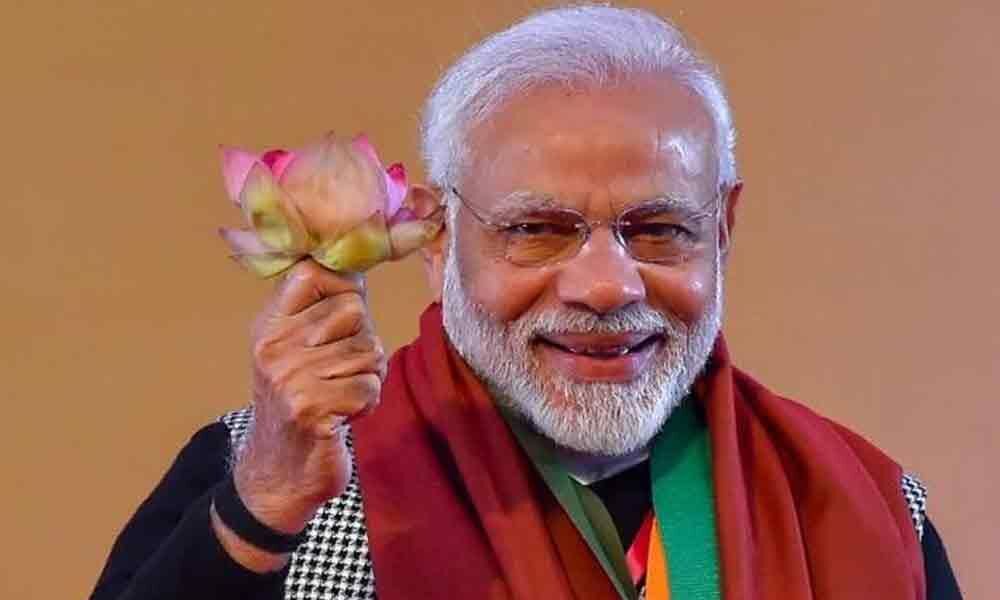 Highlights
What a great poll battle people are witnessing for the first time in the history of Independent India ?.
What a great poll battle people are witnessing for the first time in the history of Independent India ?. It is a virtual tug- of - war between highly confident and courageous Modi and rest of all the other nervous parties.
It's a stamina packed audacious Narendra Modi versus ganging of shaky desperate Opposition parties.
For the broken gang of parties it's a fight for sheer survival and do or die ,for Modi accepting the challenge thrown by disorderly splinter parties fragmented on the basis of cast,region and other petty considerations and majority of parties leaders opposing Modi tooth and nail are proven megalomaniacs.
Modi's self- belief in the victory against all the odds is something wonderful and cannot be digested by an ordinary mortal.
He single handedly led the campaign against all the opposition splinter groups.
The entire opposition is getting nervous as their very existence is at stake in the preset polls but Modi is unshaken as his own clean personality and scam free run government for 5-yers and his fitting reply to Pakistan at the appropriate time embolden him as the splitter parties only agenda is defeat Modi and have no other merits to boast and only Modi is speaking about the New India.
Not only opposition parties even his own members in party are unhappy with his working style as they are not allowed to indulge in corrupt practices and they have to survive on the salary and perks given by government .
Even some of his senior and spent force politicians are cursing him as he totally ignored them and kept then aside as they crossed the age of 75 years.
The terrorists ,naxalites and separatists, practicing religions conversion, NGOs are choked as they are deprived of the liberal funds received from the unknown sources.
The power brokers, contractors who used to swarm the Delhi for their works to be done are shut doors on their face.
With the introduction of demonetisation and implementing GST, the back of real estate sharks who cheated middle class home buyers is broken.
The press is almost isolated, every channel cooking its own dish and he kept all the journalists at a distance as they color everything to suit their purpose and improve their TRP.
Even bureaucrats in central secretariat are made powerless and are asked to simply discharge their designated duties.
The casteist parties like SP and BSP exploiting to the hilt their cast advantage.
About Indian Muslims less said the better, though their position is better in the Modi government than in the congress rule as the congress used them as captive vote banks are afraid of Modi as he may turn India a Hindu state.
Against the above described adverse back drop, The results on May 23. are eagerly awaited as to see whether the balance tilt towards fighter Modiji or the unscrupulous and of splinter parties joined hands to unseat Modi. It's a litmus test to the voters of India.
Rama Krishna M, Kakinada.
Subscribed Failed...
Subscribed Successfully...