MyVoice is to lift up the voices and experiences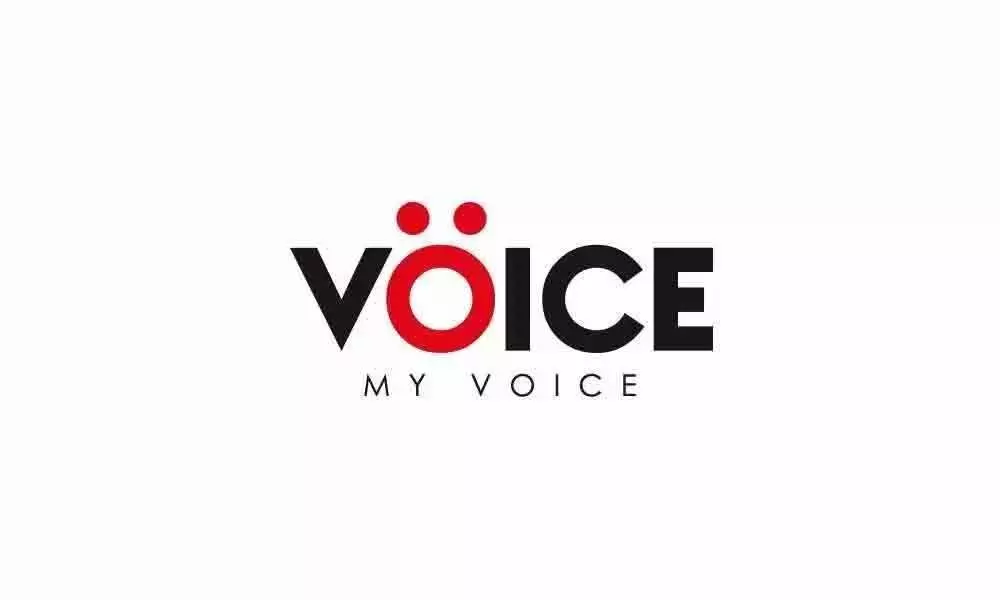 Highlights
MyVoice is to lift up the voices and experiences
'Zero plastic' timetable need of the hour
The UNO and all nations must unite to prepare a 'zero plastic' timetable. Implementation is required on war-footing by the world. Trillions of accumulated plastic waste is killing and poisoning the life-cycle of flora and fauna on land and in water.
The time-table should have time-bound implementation based on four categories.
1) Solid or liquid (water, soft drink) food products related containers, packing material, spoons, forks, cups material may be replaced by unbreakable glass bottles, cardboard sachets and cups, paper straws, plates, steel spoons, banana or badam leaves, mud, steel or other metal containers.
2) Bags (of cloth or gunny),
3) Mud-products production as small-scale industry and wherever possible must be fixed only for the poor as an opportunity, encouragement for their growth and upliftment too
4) Research work for a new material as flexible and mouldable and inexpensive as plastic but 0% poisonous.
Statistics say all countries are contributing for the same. Of the 260 million tons of plastic the world produces each year, about 10 percent (26 million tonnes) ends up in the ocean.
The top five polluters are China, Indonesia, Philippines, Vietnam and Sri Lanka. Top soft drink (use once and throw) bottles polluters are Hong Kong, Indonesia, Thailand, Vietnam, Australia, the Philippines, South Korea, India and Bangladesh.
Every year, roughly 102.1 billion plastic bags are used by Americans. 2.4 million tons of PET plastic are discarded in the US and 26 percent to 41 percent of this is water bottles.
P Nivritee Sreelekha, Boudhnagar, Secunderabad
Prevent prolonged economic slowdown
Country is facing a serious economic slowdown. The next two months will be crucial for the government in terms of reviving the Indian economy.
A mix of policy decisions and demand dynamics could decide whether India will be able to withstand the economic storm or face a prolonged slowdown. The government is likely to closely monitor sales during the festive season, which is set to begin next month.
Usually, consumer demand picks up during the festive months as sales activities increase significantly. While the government would be hoping for a demand boost during the next two months, it won't be easy without reforms.
Economists feel that the government is working on measures that cater to the supply-side of operations while demand creation has been grossly ignored, which is a concern as supply growth without demand is no good. Shubhada Rao, the chief economist at YES BANK said that for the supply-side changes to yield benefits, people need to have cash in their hands.
However, the current spree of job losses combined by record-high unemployment rate has severely affected the supply-demand ratio in India--a key reason behind the economic slowdown.
A mixture of short and long-term measures are required for a pickup in demand. Short-term boosts, especially during the festive season, may significantly help in increasing demand.
Manohar Ch, ISB, Hyderabad
Legal experts keep Indian cricket in mess
Every passing day, there seems to be some negative and controversial news of individuals and State associations opposing the COA and BCCI, with statements and court cases.
The sharp shooters in this case are the legal luminaries who are raking in a fortune to keep the gang war sufficiently ignited. The BCCI is losing crores of money battling legal cases, money that could be spent for the betterment of the game of cricket.
The quicker the BCCI apex body is put into effect, the better it will be for cricket and the development of it at every centre. Presently, at most associations, ad-hoc appointments and committees are being formed by the king makers of yore.
The BCCI elections to be held on the October 22, will most likely not have some of the important big cricket centres of India partaking in it. The reason being that is they are still to complete registering their constitutions and some are also abstaining from doing so.
The CoA has made it amply clear that those State associations will not be invited to either participate or be funded by the BCCI in the future.
Most of the State association leaders and gang members have been rooted firmly on their chairs or through some form of a committee for well over the 9+9 stipulated period.
This makes them ineligible for a position either in the BCCI or in their respective associations. They have, however, still got clout to put their proxies in place.
The gun fight will, therefore, be between the Good and the Bad. One hopes it does not turn out to be Ugly!
Yajjala Srinivas, Kothagudem