MyVoice is to lift up the voices and experiences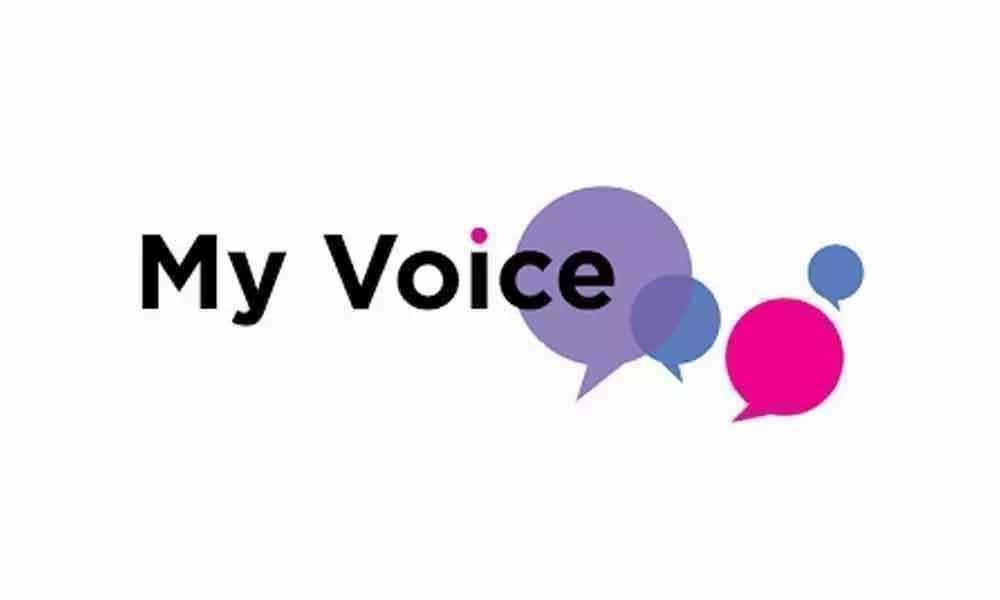 Highlights
MyVoice is to lift up the voices and experiences
Alarming rise of sex workers in Kerala
It seems as though the world's oldest profession has more takers in the tiny state of Kerala going by the fresh data released by the Kerala State Aids Control Society (KSACS). Its survey has sent shockwaves through this once conservative state when the data released on the number of male and female sex workers.
According to the survey, there are 17,000 female and 13,331 male sex workers and the number of migrant sex workers is also increasing. Kerala is a heaven for migrant workers as the daily wage for a coolie hovers around Rs.1,000.
For a skilled coolie the wage even goes over Rs.1,000 and the working time would be 8 hours to 10 hours only. Two times 'tea' and midday meal with ample rest of one hour.
Elsewhere in the country, working condition and wages given to a coolie are totally different and this makes migrant workers from other states come and settle in Kerala.
Most of the sex workers are those who migrate from villages to cities. The average age group of these sex workers is 36-46 years. They carry out their trade in hotels and flats in cities. Those who leave the job on getting old become agents.
The survey has also found that more women are coming to the state from Bengal, Bihar and Odisha mostly claiming to be relatives of migrant labourers. Perumbavoor has the highest percentage of these migrant sex workers.
Another shocking fact is that over 10,000 sex workers are drug addicts. It may be noted that where flesh trade flourishes, there is drug trade also.
Moreover, there are chances of an outbreak of sexually transmitted diseases. Another curious fact being found by the survey is that Kozhikode district has the most numbers of male sex workers.
It has often been observed that whenever the standard of living goes higher (a condition in which poverty and oppressing factors are absent), there is a tendency for people to seek more pleasure, which is quite natural.
But when the effort of pleasure–seeking crosses the border come a host of other social problems. Gay sex, lesbianism and other kinds of perverted sex have come to rule the society creating many social problems.
So, people engage in these kinds of activities must know that they are given freedom to enjoy their life as per their hearts' desires but they are always bound by scruples functioning as deterrents.
Flouting or ignoring them brings untold social issues to which we have to pay dearly later.
T K Nandanan, Kochi
Right move by Kerala High Court
The Kerala High Court is right in its fiat banning display of film stars and celebrities on the bodies of tourist buses. It should have imposed a blanket ban on all categories of vehicles.
Even KSRTC buses are plying with gigantic cinema and TV serial advertisements. Wouldn't these pictorial exhibitions distract the attention of the other road-users culminating in road tragedies?
Even the tourist bus owners may practise such show-offs only due to their own like or to appease their clientele but the government is indulging in such acts purely with an eye on monetary influx into its exchequer.
Good and acceptable? The need of the hour is a blanket ban on these attention-distracting displays by all categories of vehicles.
E Sethuramalingam, Kollam
Solve RTC issue soon
The Telangana Chief Minister KCR had promised that he would convert the state into Golden Telangana. But in practice it has been proved wrong.
The TSRTC workers have been on strike for the last two weeks to get their demands fulfilled, whereas the CM has taken various measurements to dilute the strike instead of finding the ways to solve the problem. He has paid deaf ear to the problems of the workers.
Temporary based, inexperienced drivers and conductors have been appointed to work on buses. Their inefficiency is causing for the accidents in various places in the state.
The CM had made use of the services of the RTC workers along with other government employees during Sakala Janula Samme for separate Telangana state.
The political leaders who have been standing by the RTC workers have been brutally attacked and arrested. Potu Rangarao , State joint secretary of the CPI(ML) lost his left thumb during his arrest.
The CM should find the ways to solve the problems being faced by the RTC workers by accepting the demands of the workers and see that the public should not suffer from his attitude.
Bodapatla Ravinder, Wyra
Subscribed Failed...
Subscribed Successfully...