MyVoice is to lift up the voices and experiences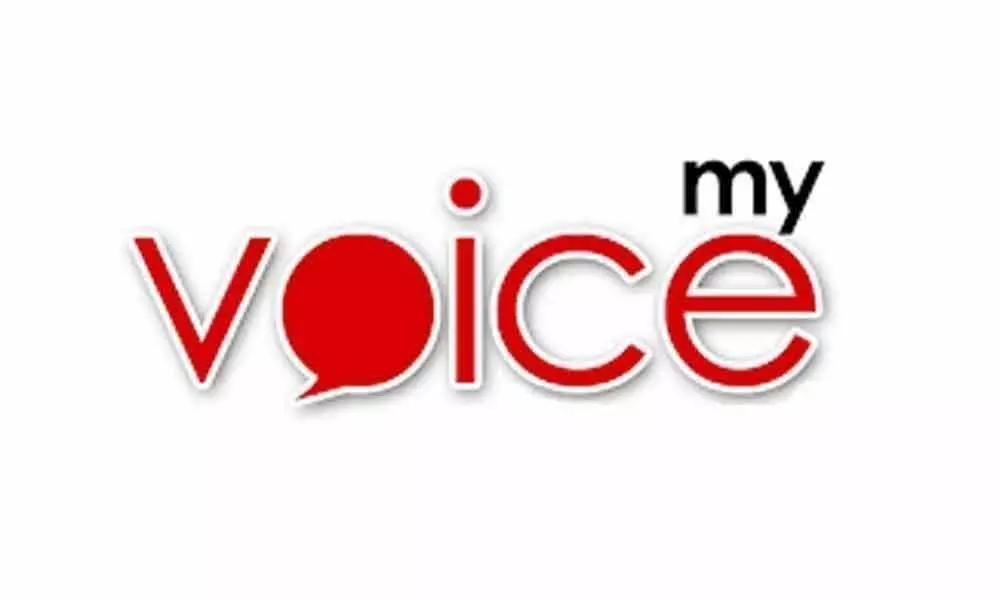 Highlights
MyVoice is to lift up the voices and experiences
Reopen Anna Canteens
The Ministry for Municipal Affairs under the stewardship of the Andhra Pradesh government may kindly instigate necessary strategy and incline to reopen erstwhile named 'Anna Canteen' which stands closed since July 31, 2019.
Irrespective of their communities, this three sequence meal for Rs 15-a-day was hailed as food security for the poor, the middleclass, destitute and others who cannot afford in the outside hotels which are often relatively found costly and sometimes too costly.
Any of the insinuations perceived with regard to fewer irregularities, as said, while awarding this breakfast and meal supply contract to a charitable trust, which may also stand in the queue of retendering or reverse tendering and shall be taken in the frame of investigation on the side-lines while allowing the food supply chain continue if needed with a fresh contract in the interest of anxiously awaiting public will be highly appreciated.
Many people from nearby villages on various works to mandal headquarters and towns will also feel secured now along with other commitments being honoured by the AP government, aiming to provide basic needs to the people as part of the poll promises.
On the emotional front, providing meals to the needy for a very meagre cost could also leave a sumptuous satisfaction and bestow the blessing as 'Anna datha sukhee bhava' on the provider.
In the present and forthcoming auspicious seasons, if this charity of 'Food Canteens' reopens on priority, will surely leave a very best administrative impression on the AP government.
M Pranathi, Turimerla Village, Nellore dist, AP
Capital building: Respect regional aspirations
This is with reference to news item 'Capital panel invites suggestions' (October 29) regarding construction of new capital and all round development of residuary State of Andhra Pradesh.
With experience gained as a co-convenor of the Andhra Pradesh Government Junior Lecturers' Association, during Samaikyandhra movement, it is my pleasure to submit my views through you to G N Rao, Convenor of the expert committee.
It is a known fact that we separated from the State of Madras as we all demanded separate State on the basis of mother tongue. Subsequently, we lost our capital city Hyderabad in view of regional aspirations raised by people of Telangana due to existence of uneven development, unemployment, lack of water resources with due political gains and others.
With previous experiences, the capital city must be accessible for all people of the State and it must be at the centre of 13 districts. It is not advisable to invest huge funds at one place in the name of construction of capital city.
Development should not be concentrated at one place as done in the case of Madras and Hyderabad. Regions of Rayalaseema and Uttarandhra are still suffering from lack of job opportunities.
Those areas are not much developed as costal Andhra. So, in my view, it is the responsibility of the government to develop all 13 districts. The State and the Central revenues should be invested on backward areas on priority basis.
Otherwise, again regional aspirations will be raised, and it will further lead movements for State bifurcation. I support the concept of establishing Regional Development Boards for parallel development of 13 districts.
We, the people of Andhra Pradesh should think and understand the regional aspirations of Rayalaseema and Uttarandhra. It is an opportunity to address their problems in respect of the socio-economical inequalities.
All State offices should be at the centre of 13 districts and better to be in one complex. As our State is agriculture-based and expecting Polavaram project may be completed within three years, I request the expert committee to recommend the government not to construct any structures in fertile lands.
Regional development should be the first priority rather than construction of capital with huge funds.
Solomon Raju Pedapalli, Machilipatnam, Krishna dist, AP
Subscribed Failed...
Subscribed Successfully...