MyVoice: Views of our readers 25th February 2020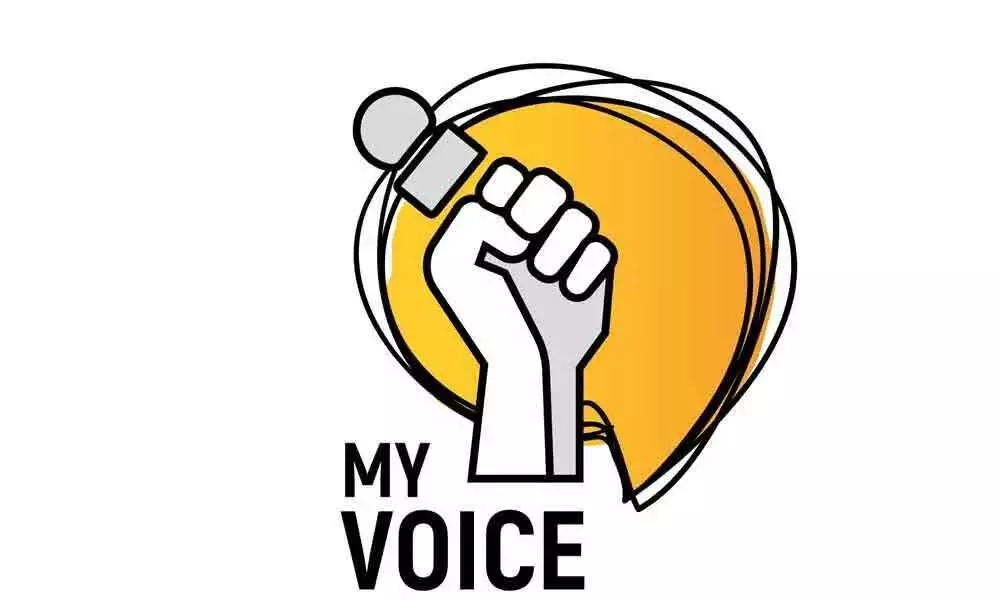 Highlights
MyVoice: Views of our readers 25th February 2020
Improve healthcare in TS
Telangana ranked 35th place in terms of immunisation coverage. This is due to less focus on the health of the poor and the undernourished. The government should immediately look into these issues as soon as possible to tackle the immunisation coverage.
There should be mandatory medical dosages regularly to the children between 0-10 years in order to prevent deaths. The establishment of regular health camps and awareness programmes in a large scale is also much needed for the overall development of the children as well as the State.
Shivani Muthyala, Hyderabad
Mosquito menace should be dealt with
It is highly commendable on part of govt for its active involvement in making the State clean and green by promoting various ideal programmes like Haritha Haram, Palle Pragathi and Pattana Pragathi. Now it should focus on eradicating the nuisance of mosquitoes.
Mosquitoes are the prime carriers of various diseases like malaria, viral fevers. The government should think of innovative ways to deal with mosquitoes like distributing electrical racquets (as done with dustbins).
It should encourage start-ups to find out radiation method which can infertile the female mosquitoes by doing so no more next generation of mosquitoes.
Thammi Dileep Kumar, Palakurthy, Jangaon dist, TS
Irony of Trump's Agra visit
This is with reference to the report 'India looks forward to welcoming POTUS' (Feb 24). President Trump's itinerary includes a visit to Taj Mahal. The irony is why is Adityanath taking Trump on a tour of the Taj Mahal if the Mughals and anything built by them is so disliked? Hindutva has its own pantheon of medieval kings.
Why not take Trump to visit sites associated with them? As India became independent, like the British Raj before it, it also drew a line from the Mughals. Every year on Independence Day, the Prime Minister – including Modi – addresses Indians from the Red Fort, hoping to reuse some of Shahjahan's power for modern purposes.
So powerful is this association that even Hindu nationalists cannot break it. Ideologically inclined proponents of Hindutva would prefer to see, say, the Raigad Fort of Shivaji as the symbol of the Indian Union. But Shivaji did not rule all of modern Maharashtra, not to mention India. Similarly, no other State in the Maratha Confederacy ever reached the pan-South Asian scale of the Mughal empire.
In fact, even when the Marathas were more powerful that the Mughals, they could not think of deposing the emperor at Delhi as the Indian sovereign.
Only a foreign power, the British, could consider taking that extreme step. Many Indians would have favourable views of the kings that Hindutva supporters hail. But they sit in very different box compared to the claim to pan-South Asian sovereignty that the Mughals make in popular memory.
Sayed Farhan, Santhosh Nagar, Hyderabad
Disregard for judicial values
It was just sheer disregard for judicial values of the country when Justice Arun Mishra expressed his unabashed admiration for Prime Minister Narendra Modi. Delivering a note of thanks at an international conference organised by the Supreme Court in New Delhi, attended by judges from several countries, Justice Mishra described Modi as a "versatile genius."
It was not an ordinary conference and the person delivering the vote of thanks was not an ordinary person. The Union government is a major litigant before the Supreme Court. As a judge of the court, Arun Mishra often rules on whether decisions made by the executive are correct.
Several former judges have criticised Mishra's expression of admiration for Modi, terming this statement was "unbecoming of a Supreme Court judge". Such criticism of judges is rare in India, thanks to the contempt of court law that hangs like a sword over critics' heads.
As a consequence, legal affairs journalists often worry about what they write. In many publications, the contempt laws act as a trigger for self-censorship.
But comments like Justice Mishra's provoke a larger question: When the judges do not stick to the judicial values that they themselves have adopted, do they have the moral authority to punish those who question their decisions?
Vinodini Marripadu, Hyderabad