MyVoice: Views of our readers 8th March 2020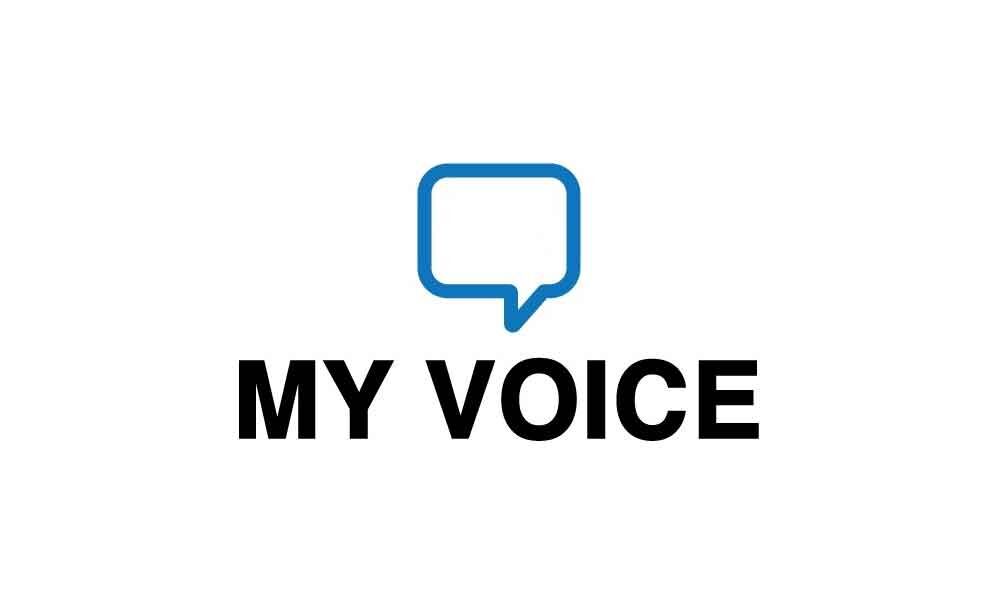 Highlights
MyVoice: Views of our readers 8th March 2020
A lot more needs to be done
Every year we celebrate The International Women's Day" but we find that the crime against women seem to be increasing at an alarming rate.
Crime is endemic to the human condition, but a crime specifically directed at one sex is most despicable and unfortunately, the one that is punished least.
It is found that the media exposure and all the legislation have little impact. Legislation introduced by the government is often merely tokenism.
One would find that the problem before the majority of women in our country is not equality but survival.
The pati-parmeshwar has rudely and gradually been brought down to earth.
The scenario for women seems grim indeed and this will continue so long as the basic social and economic structures remain unchanged and the implementing and law and order agencies show indifference.
The thinking of society has to change and parents must value their daughters on a par with their sons and should give them the same advantages and means of independence.
I would like to point out that while laws alone cannot put an end to evils that are endemic in the social structure, the government can at least make some attempt to take its own enactments seriously.
Vinod C Dixit, Ahmedabad
Nothing more than an illusion at present
For Swami Vivekananda, the visionary monk , "There is no chance for the welfare of the world unless the condition of women is improved." As the world celebrates another International Women's Day with great hope and huge enthusiasm this Sunday, it's time to revisit the contribution of our women in our socio-economic development and the way forward for their empowerment.
Traditionally, women had been the engines of our growth and had been instrumental not only in reshaping our socio-economic fabric but also in building a strong socio economic structure.
The journey of Indian society with regards to women empowerment can be reviewed on the four key parameters such as:
1) Equal work opportunities
2) Access to services
3) Physical safety
4) Legal and political responsibilities.
Despite witnessing a sea change transformation in almost all the parameters, there is still a great way ahead to go. Many a time, women's contribution is ignored grossly in granting equal opportunities which is evident in the less female work force participation in the STEM field.
Whereas they have been given the primal role in less significant informal jobs especially in rural areas. Further, with their innate modest nature they are hindering their self-perpetuation.
The women- centric and women friendly approach of this government can be assessed by the increased female workforce participation in MGNREGA works apart from aiming to reduce the varying skewed sex ratio with path breaking initiatives like the Beti Bachao Beti Padhao & Sukanya Samridhi Yojana.
While the wages under MGNREGA are paid reportedly within the stipulated time limit, the worrisome fact of Women being paid less than their Male counterparts in many parts of the country needs to be addressed at the earliest in order to bridge the economic gender gap.
With the proliferation of sunrise industries in many metro and other small towns various services had been made accessible to women otherwise the less privileged class of the society.
The gruesome incident of Disha that shook the nation in shock in last November has sent a fresh reminder to the ruling class in prioritising Women safety.
It has also reminded that such incidents if go unchecked would not only dent the image of metro cities like the Hyderabad would also plunge the society into dark abyss of primitive emotions.
The highest number of women MPs (78) in independent India elected to the Lok Sabha in General Elections – 2019 comes as a blessing in disguise amid several worrying performances on other parameters.
The token representation of women in the highest levels of judiciary also offers a worrisome picture and reminds the need to encourage the number.
Finally, as Pandit Nehru observed "To awaken the people, it is the women who must be awakened. Once she is on the move, the family moves, the village moves, the nation moves".
Sateesh Reddy Kanaganti, Nalgonda
Girls to act as Collector, SP 'for a day'
I start by congratulating and thanking the administration for taking such a great move of giving a chance to serve as civil servant for a day which is remarkable. In this era of technology everyone is addicted to lavish and sophisticated life.
No one is interested to take risk for others and help others here. This large in no. of the students are moving towards IT sectors and the young generation is just trained how to earn money as much as possible without any concern to society.
Today's generation is just happy in making money by sitting in AC room from 9 am to 6 pm.
Such type of initiatives will motivate the students in making best decisions of future "How to serve the society through Profession". I couldn't stop myself writing this, because I too had a dream to be a civil servant.
After reading this very inspiring move by Buldhana district administration I thought to share my views that these kinds of chances are to be given to students to show the importance of such great responsibilities and to make responsible citizens.
State governments should make students compulsorily visit and explore all government offices like Collector office, Commissioner office, Police Stations, Post Office, Press and other offices too.
It will help the students easily to choose their careers for self- development and for nation.
Er Syed Ahmed Ali National Secretary SIO
Stop disrupting Parliament functioning
This has reference to the article on "Houses in chaos as lawmakers stoop low (Mar.7). Protests and agitations have become the other of the day.
The opposition has only one agenda. It is to dislodge the Modi government by hook or crook. They don't have a solid policy of criticising the government.
Every announcement of the government is criticised by the government for one reason or the other. This government has been elected by the people of the nation.
People have noted the manifestoes of different political parties and voted Modi government rule the nation for the second time. Perhaps Modi is the most criticised Prime Minister of this country. Not a day passes out without criticising either the government or the PM, Mr Modi. This is highly frustrating.
Parliament is being disrupted for one reason or the other by the opposition. This is the umpteenth time that Parliament is disrupted by the opposition. Now the House is being disrupted over CAA and Delhi riots that claimed some precious lives.
Disruptions eat away the precious taxpayer's money. Our present lawmakers do not realise their responsibility. They behave in an irresponsible manner. Also, it does not speak well of our legislators. They have a responsibility to discharge and they are expected to behave well.
Furthermore, Parliament is a place for healthy debates and not a place for agitations or slogan shouting or misbehaviour. So, there should be a code of conduct for our legislatures besides making changes in the Representation of the people's Act.
Those legislatures and the party which indulges in disruptions should be fined heavily and the amount lost in the business hours of the House needs to be recovered from them and their party proportionally.
Our legislatures should have a minimum degree as a qualification to be a lawmaker since their job involves healthy law-making. It is not the opposition crushing the business hours of Parliament. On the other hand, it is the Parliament that cries for normalcy to regain in the House.
Sravana Ramachandran, Chennai
Stop victimising the people
The Principal District and sessions court in Bidar has rightly given judgment that Karnataka school play against CAA not fit for sedition case. This judgment brings a great relief to school management, parents and students of Shaheen school, bidar.
The court has rightly said that "opposing an enactment of Act itself cannot be termed as sedition. What the children have expressed is that they will have to leave the country if documents are not shown and except that there is nothing to show that the school has committed the offence of sedition.
The drama has not caused any disharmony in the society. The dialogues do not lead to hate or conduct towards the government. The arrest of parents and school principal has caused a great trauma and mental pressure on them.
The repeatedly questioning of young students and the arrest of the principal a woman and the widowed mother of a student caused a huge uproar.
A sedition case was booked for students raising pro- Pakistan slogans and a young woman who said Pakistan Zindabad and later on Hindustan Zindabad were booked on sedition case. Harsh Mander, a social activist gave petition to arrest BJP leaders who incited violence in Delhi .
Instead government has filed a sedition case on Harsh Mander. But on other side leaders like Anurag Thakur ,Parvesh Verma, Kapil Mishra and others who made alleged hate speeches which incited violence in Delhi are not yet arrested or neither any case is booked against them, instead government has increased their Z security.
It is clear cut that law , police are supporting the leaders who are in ruling and those who are not having power are being punished.
Zeeshaan, Kazipet
We need to be cautious, not panic
As the outbreak of deadly coronavirus in China shook the whole world due to its adverse impact on the global economy. Even as the SARS outbreak 13 years ago had affected China's economy for a short period, the impact of coronavirus is far greater as the casualties has been rising at a faster pace with Chinese authorities itself have confirmed that there are 40000 confirmed cases so far.
The most affected been Wuhan where many students of other countries pursuing studies stuck are confined indoors.
With Hubei province been the epidemic's epicentre, the Chinese government has placed movement restrictions within China have not only affected industry but also spread fear and panic amongst people, notably the foreign students.
The ripple effect of the virus spread like a wildfire despite a coordinated and robust response by China and the world, what is worrying is the increasing number of casualties reported from China almost every day and the spread of virus faster than expected to many countries even as coronavirus cases crosses one lakh worldwide till now.
Despite many Indians returning from abroad are suspected to have contracted the virus been put under intensive medicare and strict observation, state governments firefighting the crisis by coming out with 'Do's and Dont's' to allay apprehensions and fear among people is a right step.
The fact the two Covid--19 patients turned negative comes as a great relief for Hyderabad, still fear lurks in the minds of people despite assurances by health ministry due to lack of full- scale effective preventive measures taken up at the ground level so far.
In fact, much work and preparations require to be done on all fronts to stem the outbreak other than continuing screening at airports and seaports.
All said and done, Covid-19 outbreak gives a stern warning to the centre and state governments to ramp up the public healthcare system by going beyond providing medical treatment to including information dissemination, community outreach, training and preparing men and women to be able to provide treatment at multiple levels, stockpiling medicines and protective equipment besides spreading awareness through mass media to adhere to strictly preventive habits like cleaning hands and avoiding as far as possible to be little afar while speaking to others to keep not only rumours at bay and remove fear lurking in the minds of people but build trust and confidence essential in times of outbreak.
K R Srinivasan, Secunderabad
Doesn't privatisation of banks deserve a re-look?
It is true that RBI failed to some extent in exercising its professional skills and regulatory powers not only in understanding the symptoms of deteriorating financial health of Yes Bank well in advance but also in taking timely remedial measures to prevent the Bank from being pushed in to troubled waters. (Depositors' money in Yes Bank safe: FM - THI, 7 March).
The fact that the financially troubled bank was not even placed under PCA (Prompt Corrective Action) raises questions about the ability and expertise of RBI which is vested with all powers to crack the whip on Banks for violation of norms. Verily, the implosion of Yes Bank didn't happen in one day and it gradually became weak over a long period of time through risky lending practices and unfair asset classification.
The government didn't seem to have many options to manage the crisis in the Bank, burdened with mounting NPAs and liquidity crunch. Yet, it announced, with alacrity, the bailout plan where SBI would rescue the ailing Bank by being the investor to hold 49 per cent of the Bank's equity after reconstruction .
Most importantly, the bailout plan would be fruitful in long run and would give sustainable results only if the restructured Yes Bank is managed by an expert and efficient Board that displays prudence and excellence in its decision making in crucial areas such as improving the quality of assets through safe and sound lending practices, initiating all out efforts to augment income generation, striving to minimize the expenditure and of course managing the human resources efficiently.
Now, the government needs to realise that its prescription of privatisation policy as panacea for all the ills of public sector Banks is a fallacy and sounds hollow in the backdrop of SBI, the largest PSB in India, showing adequate financial strength and shock absorbing capacity to aid and assist the crumbling Yes Bank which is the fourth largest Private Sector Bank in India.
At least now, the government should apply brakes on going aggressively and unilaterally for indiscriminate privatisation of the PSBs and should give a second thought to proceed further in the matter.
Instead, it should explore all options and alternative measures to strengthen the PSBs to enable them to be in a position to compete with their peers in private sector in the areas of profitability and customer satisfaction. Certainly, this would pave the way for emergence of a strong banking system, a prerequisite for a vibrant economy of the Nation.
Narne Raveendra Babu, Hyderabad
(The author was an Officer with the Canara Bank)
II
The recent crisis at Yes Bank is alarming whilst losing public trust and confidence yet again in the banking sector after PNB and PMC bank crisis in recent years. In an era of digital transformation in banking, banks are losing trust over NPA losses, heavy lending, internal board room feuds etc.
The crisis has now taken a toll on customer-focused approach which is otherwise a primary goal of the lenders. RBI should have stepped in at the right time instead of being a mute spectator until the panic button was raised at the eleventh hour.
It is also surprising to note that how RBI has quickly stepped in to rescue private banks while it maintained an arm's length in case of the recent co-op bank crisis.
SBI's takeover bid may only result in delayed transactions thereby inviting the trusted customer's ire and instead should speed up the process of acquisition.
RBI otherwise should be unanimous in its approach to rescue any banks either in the private or co-op sector where public interest plays a larger role than the rule books prevailing upon banking regulations.
Varun Dambal, Bengaluru
III
Apropos to front page news "Depositor tense over son's education" and "SBI comes to rescue of Yes Bank (THI 7 March). The family feud of YES Bank has been in public domain from around 2013 and in spite of this many depositors got lured by offers like "Zero Balance", slightly more interest etc and deposited their hard earned money into the YES Bank.
Now like PMC depositors it sad that they are standing in queue outside YES. Over the last few years most of the banks (including few PSU's ) are fast turning into "Queue:" bank and RBI and SBI jointly turned in "Rescue Bank of India" (RBI) and now LIC has also joined this league of rescue act thus even policy holders at rescue.
Interestingly the PM was addressing Global Business Submit presented by YES Bank and a leading financial daily and outside the Finance Minister was seen blaming the previous Dr Man Mohan Singh for the meltdown of another.
Obviously, Congress has become handy for this government to pass on the buck. The fact is matter is since though banking sector was not in good shape, it has deteriorated much faster as government is focusing more on political agenda like Article 370, CAA, Triple Talaq etc.
It all began with demonetisation in November 2016. Soon after this addressing rally in Moradabad PM said over criticism over long queue outside bank and ATMs since note bank, he accused the rivals for spreading disinformation and despair and claimed "this will be last queue for the people who have been standing in line for the last 70 years for their daily needs".
Instead of ending, Modi government has only added queues outside the banks where the honest people are struggling to get back their hard-earned money.
N Nagarajan, Hyderabad
IV
The Yes Bank crisis could have been averted, had the regulatory authority, RBI acted in time. The crisis has not developed overnight. It has started manifesting two years ago and has been getting intensified.
Instead of taking preventive steps, RBI has allowed it to fail, which is manifested last year as huge lending gone up to thirty percent, whereas the lending average of other Banks is nine percent.
So, the non-performing assets have been mounted to unmanageable proportions. Now the RBI is trying to instil confidence among the people saying that it would come to rescue the ailing Bank with public money.
It cannot afford to forget that a small preventive measure could have saved a lot of money and trust of the people.
Dr D V G Sankararao, Nellimarla
Subscribed Failed...
Subscribed Successfully...