Rahul could have chosen Mandya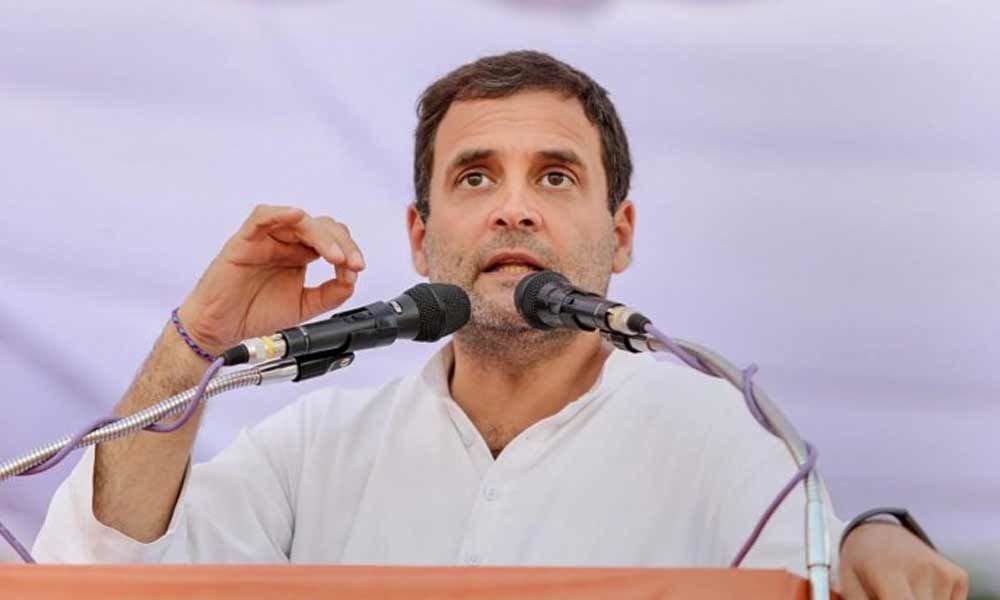 Highlights
In the past, many stalwarts, including Narendra Modi had contested from more than one constituencies in the elections
In the past, many stalwarts, including Narendra Modi had contested from more than one constituencies in the elections. It is legal and logical that Rahul Gandhi opted to contest from two constituencies in the forthcoming Elections to the Lok Sabha.
Criticism from Amit Shaw and the BJP is meaningless; self contradictory too. However the rationale behind the selection of Wayanad is being rightly questioned by many individuals and organisations, including the political parties.
It is a straight contest against the CPM, with whom, leave alone the Mahagathbandhan, it is widely believed that the Congress has a friendly understanding. Both are national parties, harping on democracy, secularism, socialism and integrity of the nation.
If he was particularly about the selection of the Constituency in south India there are four more States; Tamil Nadu, Karnataka, A.P. and Telangana. A.P. may be more than risky.
Yet, in view of this assurances of fulfilling the Reorganisation Promises, particularity the Special Category Status, he should have have dared it. In 1980, Indira Gandhi ventured in Medak.
Though she resigned the seat, the Ordnance Factory, Medak,(OFMK), is a standing testimony to her short-lived representation from the Constituency.
Built over a sprawling more than 3,000 acres land, directly employing 3,000 persons and indirectly five times that number, it is the only manufacturer of Infantry Combat Vehicles in India. Rahul lost an opportunity to exploit the double sentiments; Telangana and OFMK.
In 1999, his mother, Sonia Gandhi surprised one and all by filing her nomination at Ballari, in Karnataka.
He would have been branded brave, if he had chosen Mandya, where the BJP is supporting the independent, Sumalatha, the widow of the Late Member of Parliament and matinee idol Ambarish or any other constituency in Karnataka.
If Rahul and his party men, supporters and advisers were to realise their weaknesses in Delhi, Bengal, UP and other north Indian states and stuck to the the Bengaluru Declaration of 23rd May, 2018 and the spirit behind Maghatbandhan,prospectus of Congress would have been better. But when Lady Luck is smiling on Modi: Khuda Diyato, Pahad cheen ke deta hai. (While giving, the Almighty, sizzles the hills and showers).
K C Kalkura, Kurnool
Subscribed Failed...
Subscribed Successfully...