After delay, Vande Bharat to connect Bengaluru, Dharwad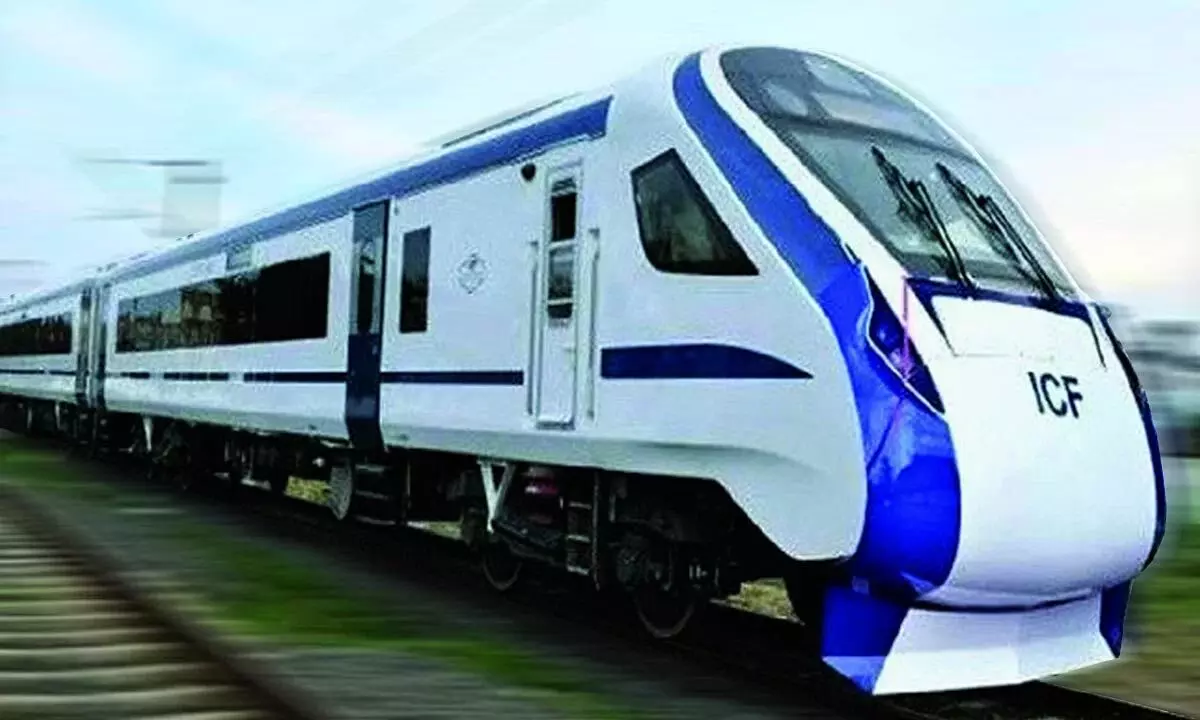 Highlights
Union Minister promises to introduce train by July end
Bengaluru: Karnataka is set to welcome its second Vande Bharat train, as announced by Union Minister Pralhad Joshi on Thursday. The upcoming train will establish a vital connection between Bengaluru and Dharwad, catering to the transportation needs of commuters in the region.
Anticipated to commence operations by the end of July, the Vande Bharat train's introduction will enhance connectivity and offer a convenient travel option between the state capital and the city of Dharwad.
Joshi recently met with Union Railways Minister Ashwini Vaishnaw to discuss the implementation of Vande Bharat train, which will link Karnataka's bustling IT hub with Dharwad.
"Preparations have been meticulously planned for the introduction of the Vande Bharat train, and I am pleased to share that the Union Railway Minister has assured us that the train will be operational by July," stated Joshi, who also serves as the Member of Parliament for Dharwad.
Initially scheduled to be inaugurated in March 2023, the launch of this Vande Bharat train route faced delays due to various factors. These included the electrification of tracks and Traction Substation, as well as the Model Code of Conduct in Karnataka.
This new addition will mark the second Vande Bharat train in Karnataka, further solidifying the Centre's commitment to modernizing its rail infrastructure. The first Vande Bharat Express in the state currently operates on the Mysuru-Bengaluru-Chennai route, which was inaugurated by Prime Minister Narendra Modi in March. The Mysuru-Bengaluru-Chennai corridor became the first Vande Bharat Express route in South India, boosting connectivity and offering a premium travel experience to passengers.
The introduction of the second Vande Bharat train between Bengaluru and Dharwad holds great promise for Karnataka's transportation network, providing a faster and more efficient mode of travel for residents and visitors alike.
As the state eagerly awaits the operationalization of this new rail service, it is anticipated that it will significantly contribute to the growth and development of the region, promoting economic activities and fostering faster connectivity within Karnataka.