Hyderabad: NMDC move to boost greenery in schools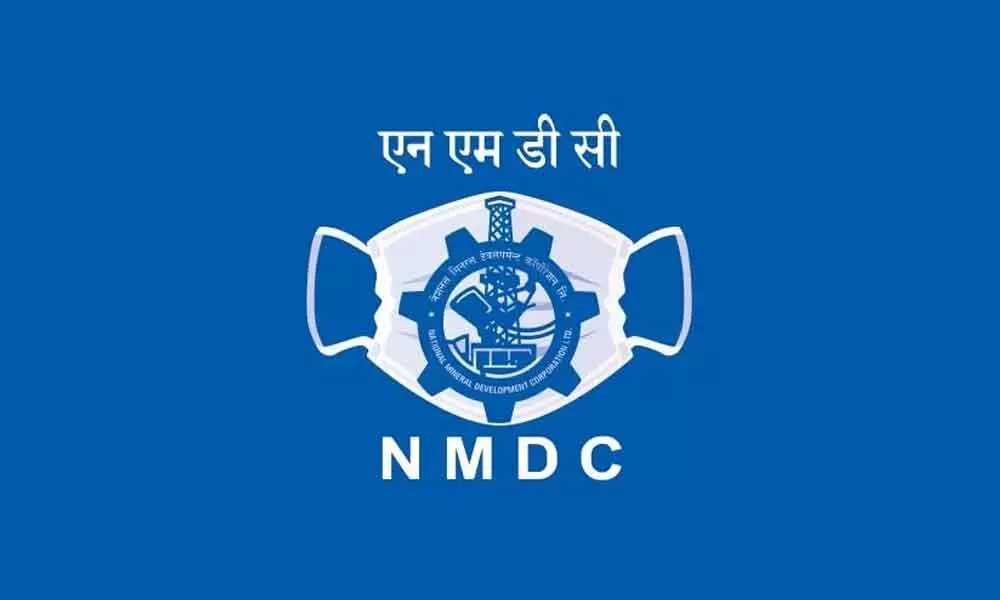 Highlights
NMDC, the country's largest Iron Ore producer, and a Navratna Company, has signed an MoU with Santhigiri Institute of Paramedical Sciences, unit of Santhigiri Ashram, Thiruvananthapuram, to implement the joint initiative of preventive healthcare, by promoting herbal sapling plantation movement in schools in Telangana
Hyderabad: NMDC, the country's largest Iron Ore producer, and a Navratna Company, has signed an MoU with Santhigiri Institute of Paramedical Sciences, unit of Santhigiri Ashram, Thiruvananthapuram, to implement the joint initiative of preventive healthcare, by promoting herbal sapling plantation movement in schools in Telangana.
The agreement was signed in the presence of Sumit Deb, CMD, NMDC, Pranavasudhan, Incharge, Santhigiri Institute, Hyderabad, PK Satpathy, Director (Production), Amitava Mukharjee, Director (Finance), Alok Kumar Mehta, Director (Commercial), Somnath Nandi, Director (Technical), Senior officers of NMDC and members of Santhigiri Institute at NMDC on Friday.
In order to bring forth the concept of wholesome education, NMDC said it found it apt to accept the offer of Santhigiri to promote preventive healthcare practices through traditional means. The initiative aims at inculcating a habit of preventive regimen among students and help them learn & understand the benefits of traditional medicinal plants in order to help the society fight against viral infections & pandemics such as Corona.
Sumit Deb said, "NMDC has always given importance to nature, and the umpteen benefits it can offer. Santhigiri Institute of Paramedical Sciences is an ideal partner for the preventative healthcare education campaign covering wide array of audiences and through distribution of herbal saplings in Telangana.
We would like to take this collaboration forward for the students to learn how to care of the herbal saplings and give a boost to fight preventive infections & diseases."