Secunderabad Cantonment Board residents take to twitter as babus dodge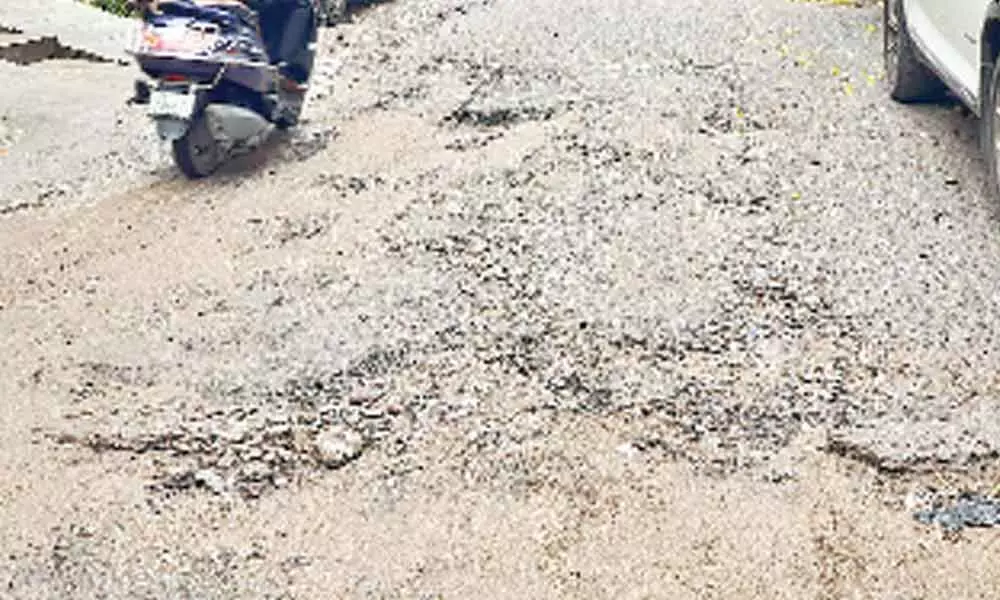 Highlights
The residents of Secunderabad Cantonment Board (SCB) took to social media to raise civic issues such as damaged roads, after the authorities concerned failed to pay heed to their representations in the matter
Secunderabad: The residents of Secunderabad Cantonment Board (SCB) took to social media to raise civic issues such as damaged roads, after the authorities concerned failed to pay heed to their representations in the matter.
According to residents, it has become quite a challenge commuting on damaged roads. Already in a bad shape, it roads became worst following the recent heavy downpour. The commuters and locals over here started highlighting the road issue on social media platforms after the SCB officials turned deaf to their pleas for a permanent solution.
The roads that are in the worst condition include Vasavi Nagar, Karkhana, Gandhi Nagar, Trimulgherry , AOC center, Center Point, Balamrai and Bowenpally. Some of them started tweeting by tagging twitter handles of SCB and the Defence Ministry.
Srinivas Bellam@srinivasbellam tweeted, "This road comes under #Cantonmentboard it seems no one has any idea on how to get the things done in Cantonment area. I know Yeh kaam bahut mushkil hai but let's try @HiHyderabad @amksocialwork @greensainikpuri @srikhande_umesh @vinay_vangala @VP_SCB @dprohyd @DefenceMinIndia"
AMurali Krishna@amksocialwork tweeted,"Could you pls look into the abv #road issue under #SCB. "We are tired of making complaints to SCB officials about our issues. As the internal roads and main road of our colony was laid 16 years back, till now no repair works have been taken up.
Several times we approached the officials concerned but they were only giving false promises and that they would take the issue very soon but yet no action has been taken", said Satish Gupta, president of Vasavi Nagar Welfare Association.
"The bad state of the road also creates traffic congestion. Daily we are facing a harrowing experience as the entire lanes are filled with potholes. We had complained about this issue to the officials concerned but they were only giving false promises. For the past several years we have been facing problems to travel through lanes and now we want a permanent solution," said J Suresh, a resident of SCB ward-3.