Telangana Government permits ICRISAT to make use of drones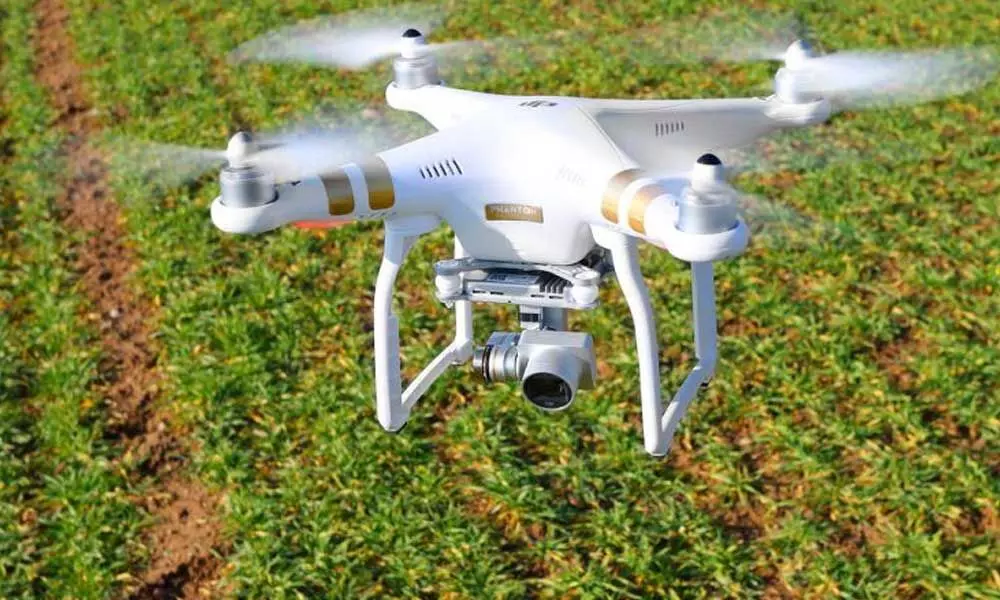 Highlights
The government has allowed Hyderabad-based International Crops Research Institute for the Semi-Arid Tropics (ICRISAT) to use drones for agricultural research activities
Hyderabad: The government has allowed Hyderabad-based International Crops Research Institute for the Semi-Arid Tropics (ICRISAT) to use drones for agricultural research activities. Granting the institute a "conditional" exemption from some of the rules applicable for deployment of drones, the Civil Aviation Ministry said the institute can gather data for agricultural research activities within the ICRISAT research field using remotely piloted aircraft systems or drones.
The exemption is valid for six months from the date of issuance of permission or until the full operationalisation of Digital Sky Platform (Phase-1), whichever is earlier. The exemption will be valid only if all conditions and limitations are strictly adhered to. "Drones are poised to play a big role in the agriculture sector in India especially in areas like precision agriculture, locust control and improvement in crop yield. The government is encouraging young entrepreneurs and researchers to look at ruggedised low-cost drone solutions for over 6.6 lakh villages in India," said Amber Dubey, joint secretary in Civil Aviation Ministry.
What information can they provide?
Raw data collected by drones gets translated into useful and comprehensible information for farmers thanks to specific algorithms. According to https://www.cema-agri.org, some of the information these images provide is: Plant counting: plant size, plot statistics, stand number, compromised plots, planter skips); Plant height: crop height and density; Vegetation indices: leaf area, anomaly detection, treatment efficacy, infestations, phenology; and, Water needs: damage/drown out Drones ensure a permanent monitoring of the crop in the field from planting to harvest. What are main benefits from the use of drones? Drones can help farmers to optimize the use of inputs (seed, fertilizers, water), to react more quickly to threats (weeds, pests, fungi), to save time crop scouting (validate treatment/actions taken), to improve variable-rate prescriptions in real time and estimate yield from a field, says the website.
Subscribed Failed...
Subscribed Successfully...