YSRCP targets Kuppam to humiliate TDP SUPREMO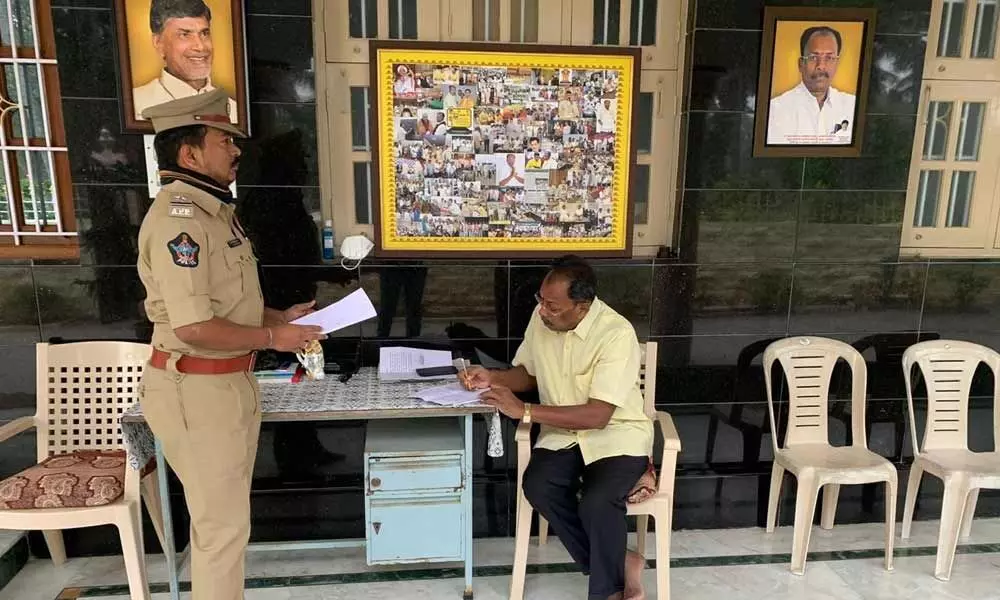 Highlights
Minister Peddireddy, who has rivalry with TDP supremo that goes back to college days, says he will quit politics if Naidu wins anywhere in Chittoor district
TDP leaders including former Minister Amaranatha Reddy, MLC Srinivasulu dismiss his comments saying that he has no stature to challenge Naidu
TDP fears that the YSRCP may use its power in the local body polls to gain upper hand in Naidu's home turf
Tirupati: Kuppam constituency being represented by TDP supremo N Chandrababu Naidu has been generating much political heat since YSRCP government came to power. The ruling party has been trying to make inroads into the stronghold of Naidu with determination.
Recently, panchayat raj and rural development minister Peddireddy Ramachandra Reddy challenged that if Naidu wins anywhere in the district he will say goodbye to politics. YSRCP Kuppam coordinator Bharath said that they will defeat Naidu in Kuppam itself in the next Assembly elections.
These comments have infuriated TDP circles. Former minster N Amaranath Reddy, TDP MLC Gounivari Srinivasulu and others retorted immediately saying that Ramachandra Reddy had no stature to comment or challenge Naidu. Srinivasulu made it clear that Naidu cannot be defeated and the minister should be ready to say goodbye to politics.
Ramachandra Reddy with his political and personal rivalry with Naidu since university days, has been laying more focus on Kuppam for a long time. Chittoor MP N Reddeppa was visiting the constituency frequently in a bid to gain upper hand in the segment. TDP leaders were alleging that the ruling party has been wooing their cadres by various means to send signals that the party is weakening.
It may be noted that Naidu has been winning the seat with huge margins for the last seven elections. However, YSRCP candidate K Chandramouli secured 55,831 votes in the first election the party contested. Consolidating its vote bank he secured about 70,000 votes in the 2019 elections which created confidence in YSRCP that if they move strategically, they can keep TDP cadres on their toes.
After the demise of Chandramouli who belongs to a dominant community Vannekula Kshatriya, his son Bharath became active and has been appointed as party coordinator. He is moving more dynamically in the constituency. The ruling party is mainly focussing on the forthcoming municipal elections as Kuppam municipality will have its first elections after it was upgraded in January 2020.
TDP leaders are also saying that the ruling party may use all its forces to gain upper hand in municipal elections to claim that they had defeated Naidu on his own turf. Speaking to The Hans India, former minister Amaranatha Reddy said that they had committed cadres in Kuppam who can safeguard the interests of the party. "We will work unitedly to counter any moves by the YSRCP which may show its power in the constituency in the local body polls. The party is strong there and people have confidence in Naidu," he said.