Shakambari Utsavalu will begin on July 1st at the Durga Temple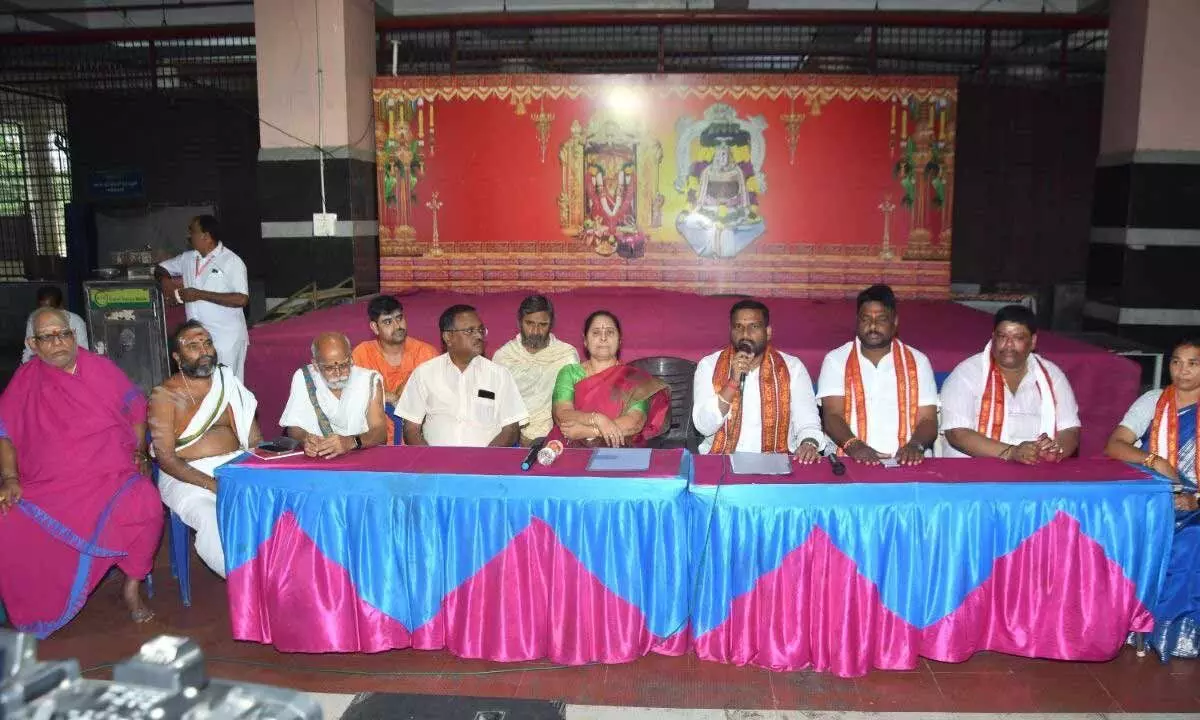 Highlights
Devotees are urged to offer vegetables', fruits
VIJAYAWADA: Sri Durga Malleswara Swamy Varla Devasthanam Trust Board Chairman Karnati Ramababu has said that Shakambari Devi Utsavams will be conducted from July 1 to 3 atop Indrakeeladri in Vijayawada.
The trust board has decided to celebrate this Utsavam in a grand manner. Trust Board Chairman K Rambabu andTemple EO D Bramarabha at a press conference urged the devotees , farmers and traders to offer fruits, vegetables and leafy vegetables on the auspicious occasion event Shakambari Utsavalu.
Similarly, he urged the farmers, traders and other devotees to participate in this Utsavam and make it a grand success. He suggested that devotees who want to present 'Saree' in view of Ashada Masam, should get names registered either on the toll-free number or at festival wing. Temple EO Bhramaramba said that the Ashada Masam celebrations would start from June 19.