IS chief Baghdadi killed in US raid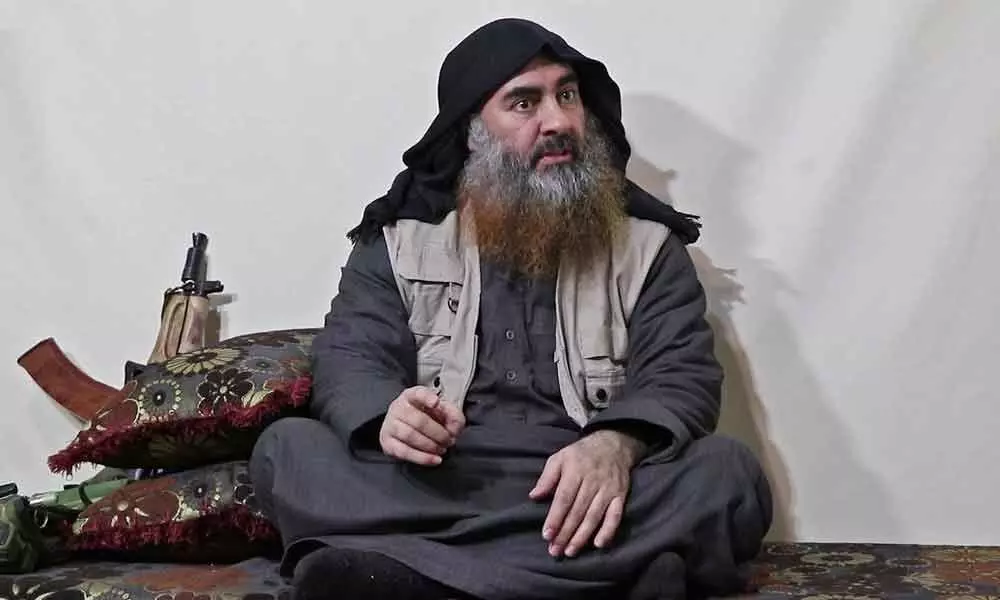 Highlights
The top terrorist died a coward, says Trump
Washington: The ideological leader of Islamic State died in a US-led raid in northwestern Syria, US President Donald Trump said on Sunday, fulfilling a long-held US goal and marking the most significant setback for the militant group since losing the last of its territorial caliphate earlier this year.
Abu Bakr al-Baghdadi, who was 48 years old, killed himself and three children, detonating a suicide vest in a tunnel while being pursued by US troops, Trump said.
Considered Islamic State's founder and inspirational leader, Baghdadi was responsible for its reign of terror as it amassed territory across Iraq and Syria in recent years.
The group has displaced tens of thousands of people and perpetrated widespread barbarism, including rapes and video-recorded beheadings.
The President made public Baghdadi's death during a nationally televised address at the White House, where he spoke for 48 minutes about an operation, he likened to watching a movie in the Situation Room. The development, he said, showed the reach of the US military and its ability to bring terrorists to justice.
"He was a sick and depraved man and now he's gone," Trump said of Baghdadi. "He died like a dog. He died like a coward. The world is a much safer place." He hailed the death of Baghdadi as a major victory.
At least 50 members of US special-operations forces targeted Baghdadi in a raid near Idlib, officials said, an operation resulting from intelligence gathered in recent weeks by the Central Intelligence Agency, the military and US allies.
No US personnel were reported injured, though a military dog that was hurt while pursuing Baghdadi into the tunnel was evacuated with US troops. Officials gave no estimates of the number of people killed in the operation, but they are thought to include two of Baghdadi's wives.
Trump said the force encountered sporadic gunfire as it flew, then battled its way toward the compound where Baghdadi was believed to be hiding.
The militant leader fled into what Trump described as a dead-end tunnel with three children, then detonated the explosive vest he was wearing.
Islamic State didn't confirm or deny reports of its leader's death, but some of the group's supporters responded to the news by offering condolences and prayers on the messaging platform Telegram, according to Hisham al-Hashmi, an Iraqi researcher who monitors the group's communication channels.
Subscribed Failed...
Subscribed Successfully...