Congress released campaign slogan 'Ab Hoga Nyay' for Lok Sabha Polls 2019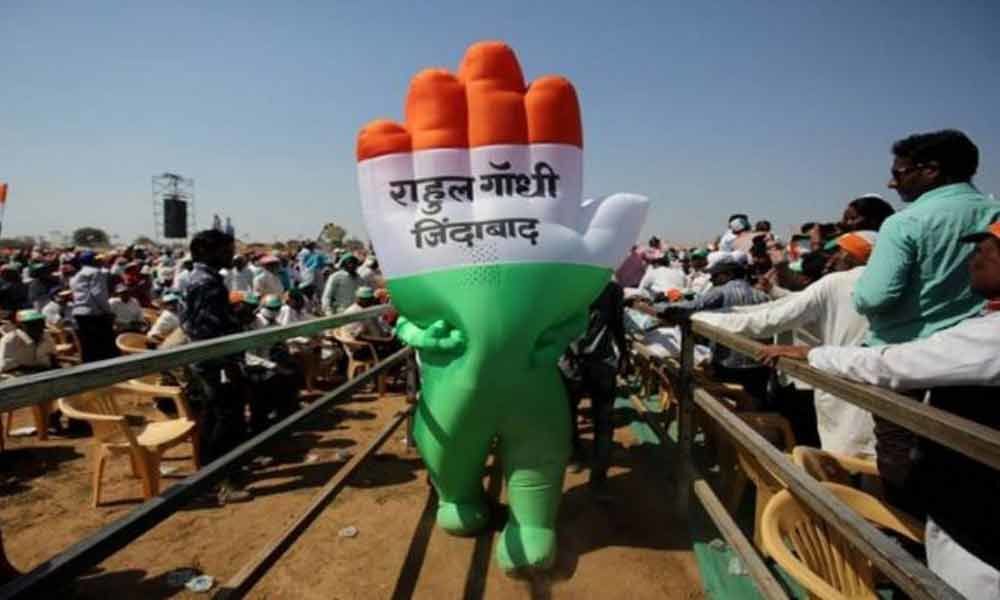 Highlights
Rahul Gandhi-led Congress party released election campaign tagline - Ab Hoga NYAY
The theme song has been written by Javed Akhtar and the campaign video has been filmed by Nikkhil Advani
On April 6 The Congress launched its campaign slogan for upcoming polls, 'Ab Hoga Nyay', claiming that there was an atmosphere of injustice or 'anyay' established in the country.
Announcing that the Congress campaign will focus on 'Nyay', Anand Sharma, senior Congress leader told that the word not only refers to the minimum income guarantee plan proposed by the party but covers justice to all sectors of the society.
गरीबी पर वार होगा, सपना ये साकार होगा।
कांग्रेस सरकार में, सशक्त गरीब परिवार होगा।।#AbHogaNYAY pic.twitter.com/sBlf5ITnHY

— Congress (@INCIndia) April 7, 2019
The theme song has been written by Javed Akhtar and the video of the campaign has been filmed by Nikkhil Advani, he said.
Percept Edge is the lead agency behind the campaign, Sharma added.
He said that large container trucks equipped with screens will carry the message of the Congress to various parts of the country.
Rahul Gandhi declared the party's big poll promise on March 25 - Rs 72,000 annual income support for 20 per cent of the poorest families in India.
Rahul Gandhi told, "20 per cent of the poorest families will be given income support of Rs 72,000 every year. All modalities have been worked out and this is possible within our budget. We have studied the fiscal implications of the scheme."