DRDO UAV crashes in Karnataka's farmland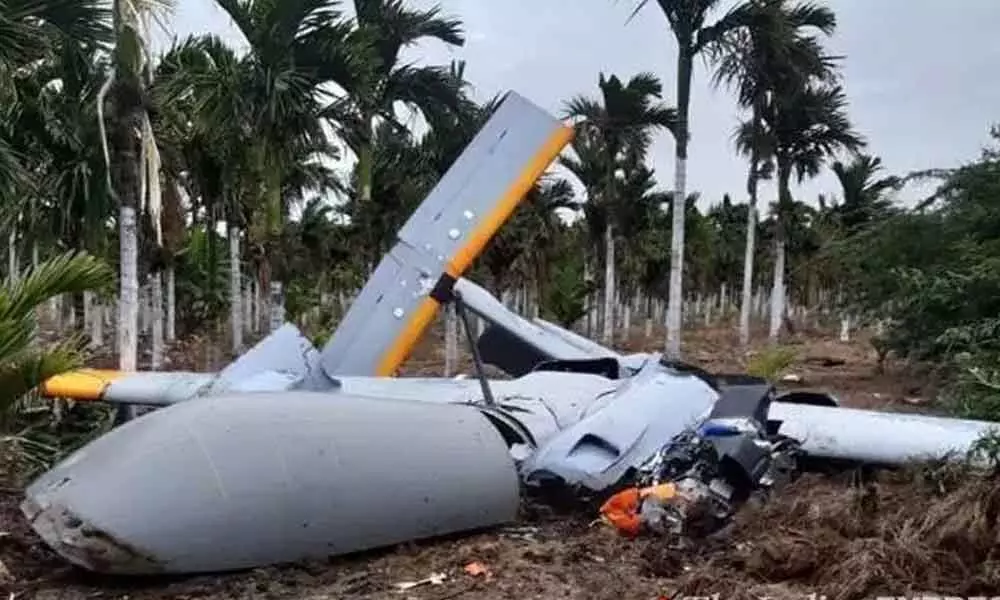 Highlights
An unmanned aerial vehicle(UAV) belonging to the Defence Research and Development Organisation crashed during a trial in an agriculture field in Chitradurga district on Tuesday
Bengaluru: An unmanned aerial vehicle(UAV) belonging to the Defence Research and Development Organisation crashed during a trial in an agriculture field in Chitradurga district on Tuesday, a video of which has gone viral. However, no casualties were reported.
The incident created quite a scare at Jodi Chillenahalli village as a loud noise was heard after the drone crashed. Soon, large number of people gathered at the spot.
Confirming the incident, Chitradurga Superintendent of Police Arun K told PTI that the UAV crashed in the arecanut farm this morning, but no one was injured.