Narayana rallies teachers for fight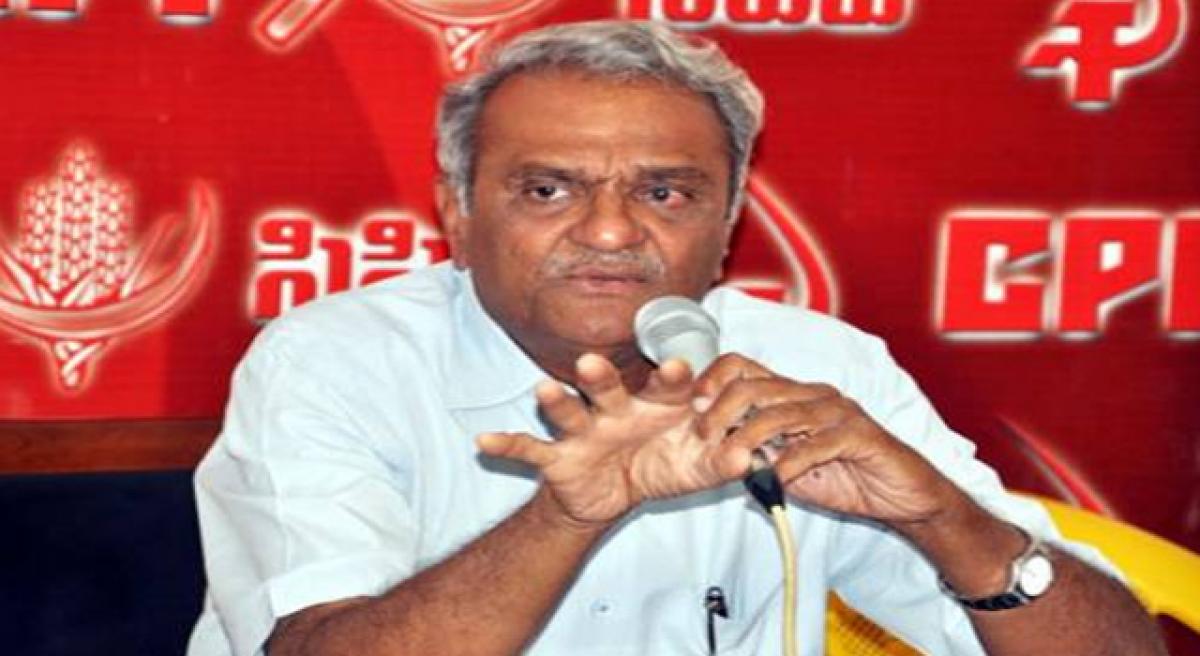 Highlights
CPI national secretary K Narayana criticised the BJP led NDA government for its interference in higher educational institutions, more so in the universities. Addressing a two-day workshop organised by South India Teachers, Lecturers and Professors Organisation (SITLPO) on New Education Police here on Thursday, Narayana said that the Central government's interference in higher education has increas
​Tirupati: CPI national secretary K Narayana criticised the BJP led NDA government for its interference in higher educational institutions, more so in the universities. Addressing a two-day workshop organised by South India Teachers, Lecturers and Professors Organisation (SITLPO) on New Education Police here on Thursday, Narayana said that the Central government's interference in higher education has increased after NDA government came to power.
He alleged that the BJP government is trying to saffronise education in a systematic way. Stressing on an alternate education policy, he called on the intellectuals including teachers, lecturers and professors to join hands to thwart the BJP move to force its own agenda.
"Those who questioned the BJP interference in education were persecuted, harassed and were dubbed as anti-nationals," he said stressing on creating awareness among the students, teachers and intellectuals on the imminent danger posed by the BJP-led NDA government for the autonomous functioning of the universities and other national level institutions.
All India Federation of Teachers Organisation (AIFTO) general secretary Arunkumar said the meet is part of the nation-wide exercise aimed to mobilise teachers for a common school education. He said that the privatisation and commercialisation of education is dangerous to the society.
"The governments, which are copying the West on many policy matters, do not follow their example in providing good education to its people.