AP CM upset over Centre reducing funds for police modernisation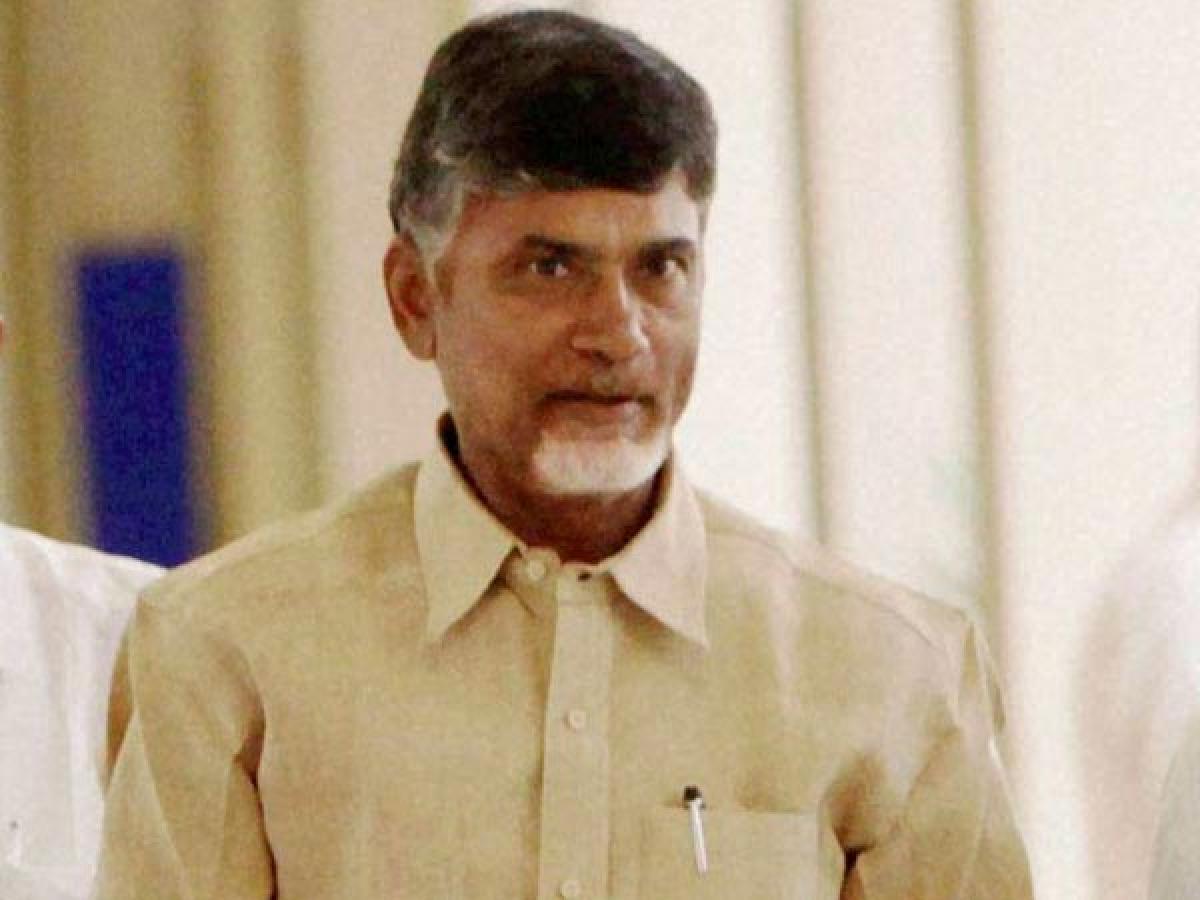 Highlights
Seeking immediate release of funds to set up institutions like Greyhounds Training Centre and AP Police Academy, he said that various terror modules unearthed in the country indicate that the accused were indulging in offences in States other than their domiciles or from foreign soil. This necessitates sharing of operational and strategic intelligence among various agencies besides working in tand
​Hyderabad: Chief Minister N Chandrababu Naidu expressed his disappointment at the Centre reducing funds for police modernisation.
Speaking at the Inter-State Council meeting of Chief Ministers that was held after 10 years in New Delhi on Saturday, Naidu spoke on internal security and education.
Seeking immediate release of funds to set up institutions like Greyhounds Training Centre and AP Police Academy, he said that various terror modules unearthed in the country indicate that the accused were indulging in offences in States other than their domiciles or from foreign soil. This necessitates sharing of operational and strategic intelligence among various agencies besides working in tandem to deal with terrorism.
Stressing the law enforcement agencies needed to be equipped with adequate cyber security capabilities to deal with usage of cyber space by terrorists. He further stressed that there is a need to develop indigenous mechanism to tackle offensive online activity on social media and identify terror suspects who are using social networking sites for their clandestine communication.
He welcomed the Punchhi Commission recommendation that the Centre should provide greater support to give boost to State Police Forces and internal security infrastructure. However, reduction in Modernisation of Police Funds (MoPF) and removal of plan component will adversely affect the States, he cautioned.
On education, Naidu said that efforts were made to impart training among teachers under Sarva Shiksha Abhiyan (SSA) and Rashtriya Madhyamik Shiksha Abhiyan (RMSA), and recruitment of teachers has also brought the pupil teacher ratio at 18:1, at primary and secondary levels. The PEMANDU (Performance Management and Delivery Unit) of Malaysia conducted Lab for Education and identified 16 new initiatives to strengthen school education.
He said the Teaching at the Right Level (TaRL) approach has been adopted to improve quality. He said the State has been utilising the latest information and communications technology (ICT) tools for leveraging the efforts to improve quality of teaching and learning.
As part of the effort, biometric attendance is being planned, digital content is being created for all schools, digital classrooms are being set up in 2,000 schools and a three-dimensional accreditation tool has been developed for school accreditation.
He said the State will utilise its State-wide fibre network to deliver content to schools and households, in addition to other services. He also requested the Centre to extend support to the State for creating new institutions of higher education in the State taking into consideration the post-bifurcation scenario.