NSS wing told to create awareness on cashless transactions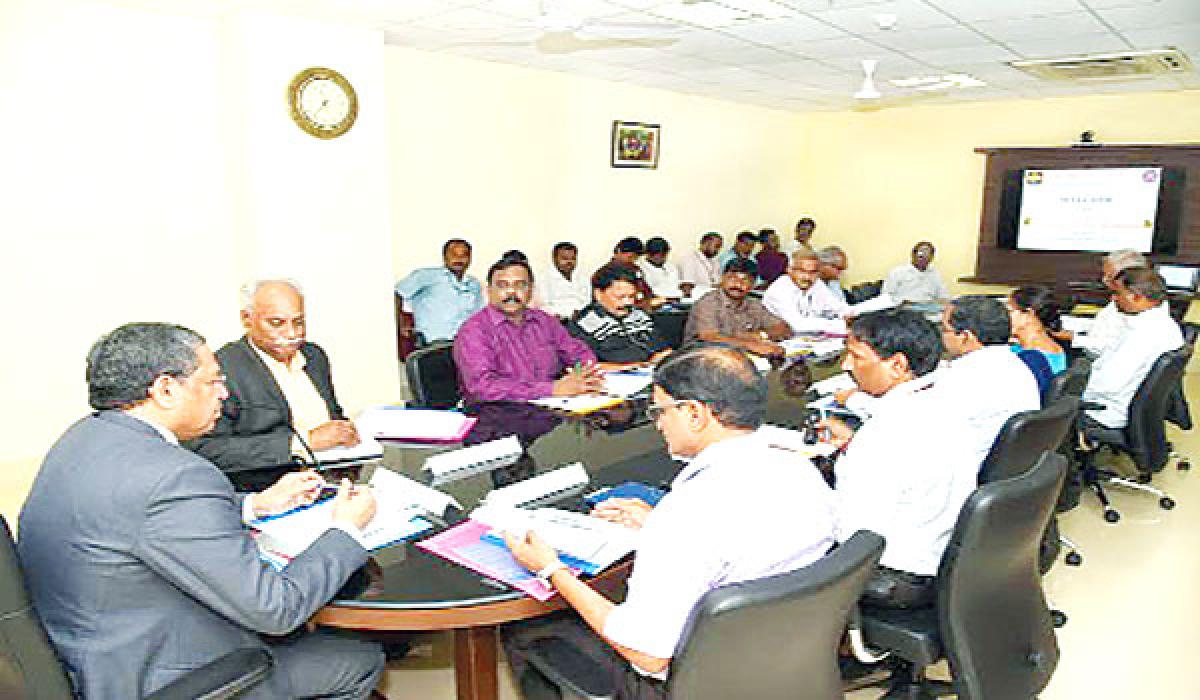 Highlights
The Central government urged the NSS wing to conduct awareness programmes on cashless transactions, water conservation and Swachh Bharat initiative, said NSS Regional Director Gokulakrishnan.At an interaction programme with GITAM University NSS volunteers here on Friday
Visakhapatnam: The Central government urged the NSS wing to conduct awareness programmes on cashless transactions, water conservation and Swachh Bharat initiative, said NSS Regional Director Gokulakrishnan.At an interaction programme with GITAM University NSS volunteers here on Friday, Gokulakrishnan announced that the Regional Directorate is planning to hold AP State Leadership Development Programme in GITAM University for NSS volunteers this year. Hailing the GITAM's NSS volunteers' innovative programme of vertical farming concept, he said it is a new social service programme which really helps the society.
About national-level strength of the NSS, he informed that it has 40 lakh active volunteers from 600 universities. Vice-Chancellor Prof M S Prasada Rao disclosed that GITAM NSS volunteers have done Rs 1.5 crore worth of service activities in the last academic year.
AP State NSS Officer Dr Ramachandra Rao said that the NSS is a bridge between society and universities and helps the student community in developing leadership qualities. A new manual of NSS is also being prepared with a lot of structural changes, he added. GITAM Pro Vice-Chancellor Prof K Sivaramakrishna, Registrar Prof M Potharaju, NSS Coordinator Prof Swamy, Andhra University NSS Training Coordinator Prof N A D Paul, Steel Plant GM Mahapatra and NSS Program Officers were also present.