Awareness programme on waste segregation held in Kurnool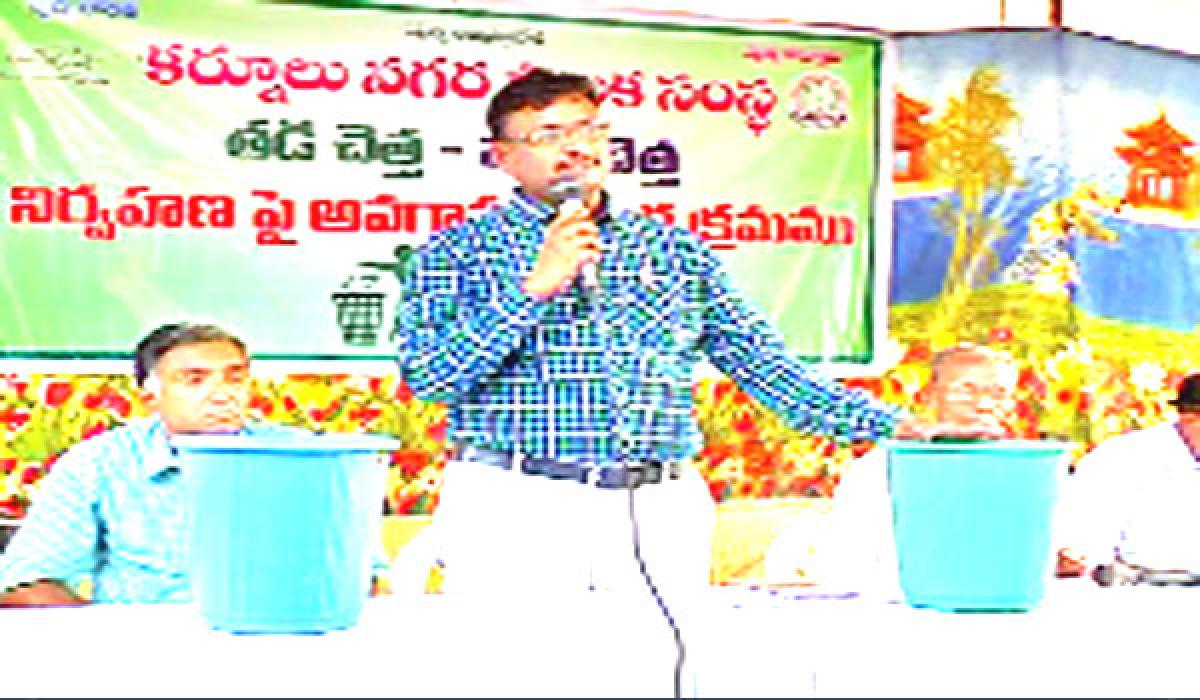 Highlights
The Kurnool Municipal Corporation organised an awareness programme on segregation of waste here on Saturday. Municipal Health Officer Kalyan Chakravarthi said the municipal staff will distribute green and blue dustbins free of cost from June 5
Kurnool: The Kurnool Municipal Corporation organised an awareness programme on segregation of waste here on
Saturday. Municipal Health Officer Kalyan Chakravarthi said the municipal staff will distribute green and blue dustbins free of cost from June 5. He asked people to place wet garbage of fruits, food and other particles in green dustbins and to place dry garbage items such as papers, covers in blue ones.
Later, the garbage will be collected by municipal staff. He requested them to contribute in ensuring the surroundings are maintained clean. Sanitary inspectors and thrift groups women took part in the awareness programme.