10 rupee coins shunned in Vijayawada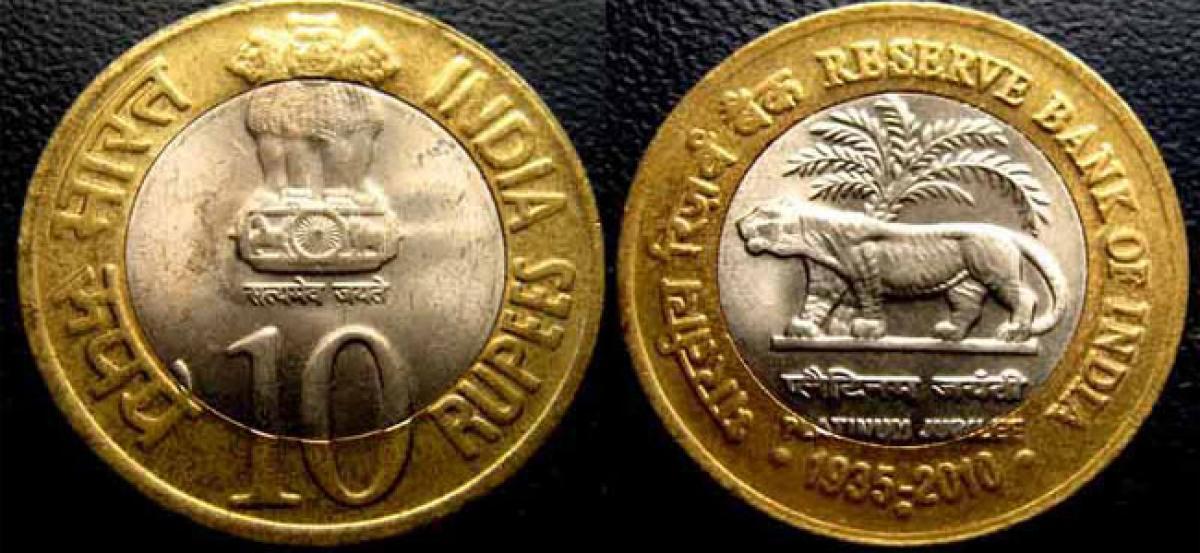 Highlights
Most of the city people are not accepting Rs 10 coins from traders, auto drivers and vegetable vendors in the city for the past few months due to lack of awareness over Reserve Bank of India (RBI) guidelines. Vegetable vendors and auto drivers rue that they are taking Rs 10 coin from people but people are not accepting it from them because a rumour is being circulated by some people on social me
Vijayawada: Most of the city people are not accepting Rs 10 coins from traders, auto drivers and vegetable vendors in the city for the past few months due to lack of awareness over Reserve Bank of India (RBI) guidelines. Vegetable vendors and auto drivers rue that they are taking Rs 10 coin from people but people are not accepting it from them because a rumour is being circulated by some people on social media that RBI has declared Rs 10 coin invalid currency.
State government and all Bank branch officials need to create awareness on RBI guidelines through the social media, advertisements on news papers and television on this issue because people have more doubts over it, mostly in Vijayawada city.
PWD ground Rythu Bazar trader S Trinath said that he was facing so many problems with people who were coming to Rythu Bazar for buying vegetables because they were not accepting Rs 10 coin from traders but the traders were taking Rs 10 coin from people at Rythu Bazar everyday.
He said that he had Rs 5000 worth of Rs 10 coins . One of the Rythu Bazar vegetable vendors Suresh (name changed) said that Andhra bank branch officials rejected his request for depositing Rs 10 coins into his account due to lack of space at their branch and said that they would take Rs 10 coins after one week.
Bank officials said that all bank branch officials were taking Rs 10 coin from account holders while they were coming to bank for depositing their hard money including all coins. They said that all bank officials are cent percent following the RBI guidelines regarding all kind of services.
"If any bank branch officials would not accept to take Rs 10 coin from their branch account holder, People must inform to the RBI and concerned authorities for taking necessary actions on them," they added.State Bank of India NTR Circle branch Assistant Manager Ch Sandeep Sagar said that his branch officials were receiving Rs 10 coin from account holders and all section of people should take Rs 10 coin from others.
By Anjaiah Desaboina