Mass copying at Sri Krishnadevaraya University study centre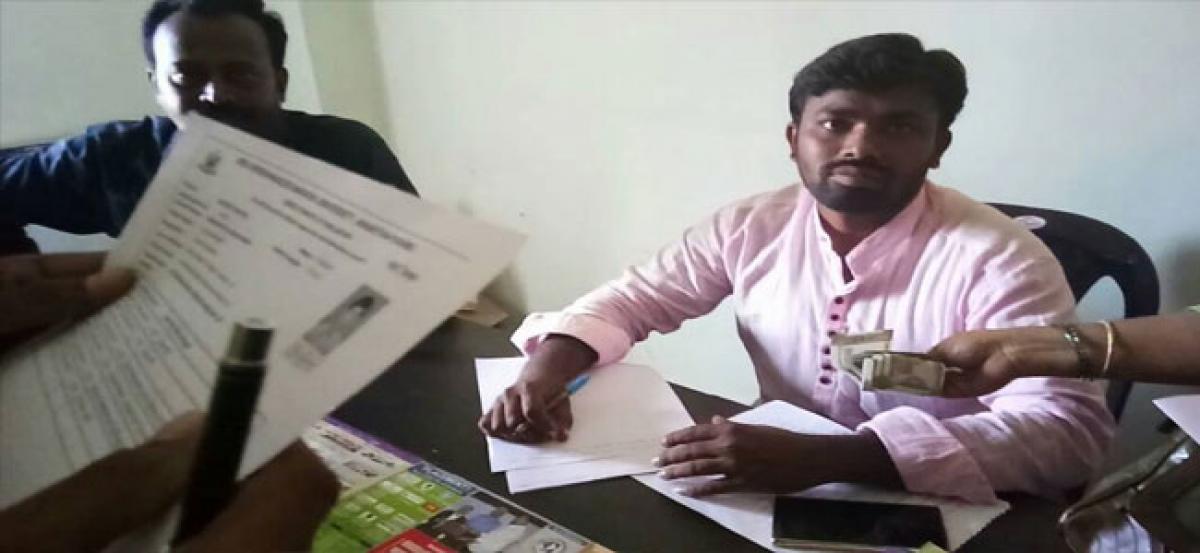 Highlights
Mass copying has become the order of the day at the study centre conducting exams for distance education courses of the Sri Krishnadevaraya University (SKU) here. It is alleged that students are indulging in malpractice by bribing study centre coordinator Revathy Latha. There are allegations that she was appointed as a coordinator though she is not an Assistant Professor, by circumventing rules an
Kurnool: Mass copying has become the order of the day at the study centre conducting exams for distance education courses of the Sri Krishnadevaraya University (SKU) here. It is alleged that students are indulging in malpractice by bribing study centre coordinator Revathy Latha. There are allegations that she was appointed as a coordinator though she is not an Assistant Professor, by circumventing rules and regulations.
Highlights:
Distance education exams commenced on June 5

Centre coordinator collects Rs 2,000 from each student for allowing mass copying

SKU Registrar assures to take cancel permission for study centre
The SKU has commenced exams for under graduate and post-graduate students from June 5th and nearly 3,000 students, who are pursuing education through the distance mode at the study centre, are appearing for the exams at Shankaras Degree College in Kurnool city.
It is alleged that Revathy Latha has collected Rs 2,000 from each student for issuing hall tickets and giving permission for mass copying. The organisers have locked up the entrance gate of the exam centre and are not allowing anyone including the media personnel. The mass copying has been taking place with the consent of the observers, who were deputed by the SKU.

Speaking to The Hans India, SKU Director of Evolution (DoE) J Sreeramulu said that he received information of students indulging in mass copying. He also said that he came to know that several bogus students have appeared for the exams in place of original candidates impersonating them.
He made it clear that he would take action by withholding the result and would recommend the cancellation of the study centre allotted to Revathy Latha at Kurnool. He also said that he would visit the centre personally and will take to task the irresponsible observers.
SKU Registrar K Sudhakar Babu, speaking to The Hans India, said on Tuesday that several complaints have been received against the staff of study centre with regard to mass copying. He promised to take a stringent action against them and also cancel the permission for the study centre. It is also alleged that a Director of the Directorate of Distance Education in the SKU is said to be a benami of the study centre.
By V Narendra Kumar