Three die in suicide pact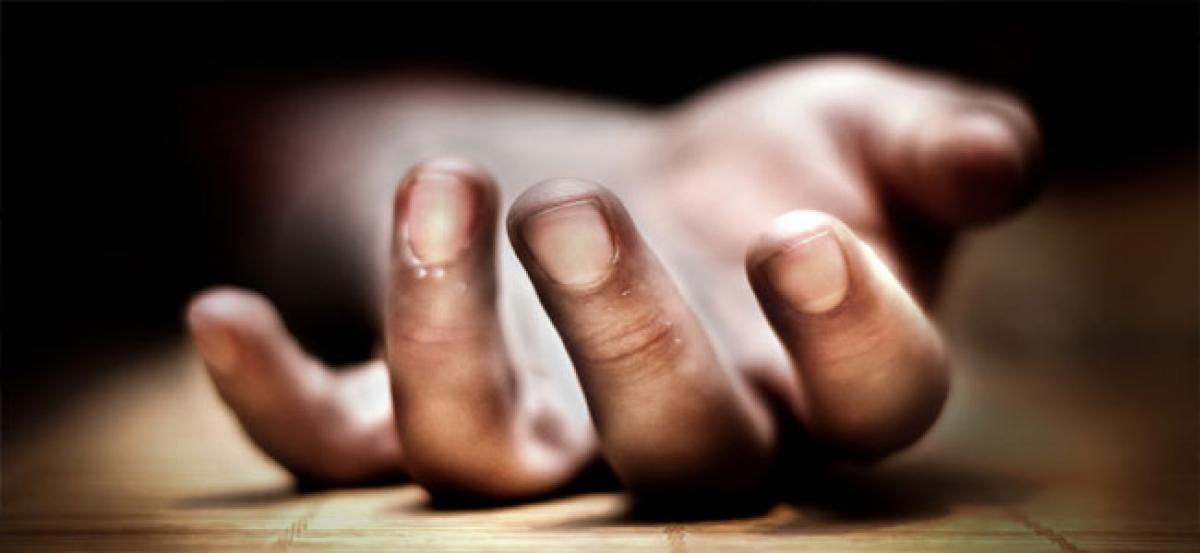 Highlights
An auto-rickshaw driver offered dosas mixed poison to his wife and three children besides consuming it here late on Saturday. While he, his wife and their son died, two other children are undergoing treatment. According to police, B Suresh, 30, an autorickshaw driver made his wife Yashoda, 29, son Hari Charan, 10, and two daughters Nikhita, 8 and Jhanu, 6, consume dosas laced with poison after ce
Vijayawada: An auto-rickshaw driver offered dosas mixed poison to his wife and three children besides consuming it here late on Saturday. While he, his wife and their son died, two other children are undergoing treatment. According to police, B Suresh, 30, an autorickshaw driver made his wife Yashoda, 29, son Hari Charan, 10, and two daughters Nikhita, 8 and Jhanu, 6, consume dosas laced with poison after celebrating the birthday of his son Hari Charan at their house in Rana Dive Nagar in Krishnalanka.
Highlights:
Auto driver consumes poison-laced food and offers it to wife, three children

He, wife and their son died while his two daughters survived

Family disputes are said to be the cause behind the extreme step
On noticing children vomiting, neighbours rushed the family to a private hospital. However, Suresh, Yashoda, their son Hari Charan died on the way while daughters Jhanu and Nikhita are undergoing treatment.Families disputes are said to be the reason behind the tragic incident. Neighbours said Suresh had even bought a bicycle to his 10-year-old son on the occasion of his birthday on Saturday.
District collector B Lakshmi Kantham said that the state government deposited Rs 50,000 to the two girls Jhanu and Nikhita and would bear their entire education expanses.Police shifted the bodies of Suresh and Yashoda to New Government Hospital for post-mortem.