School staff suspended for supporting YS Jagan's yatra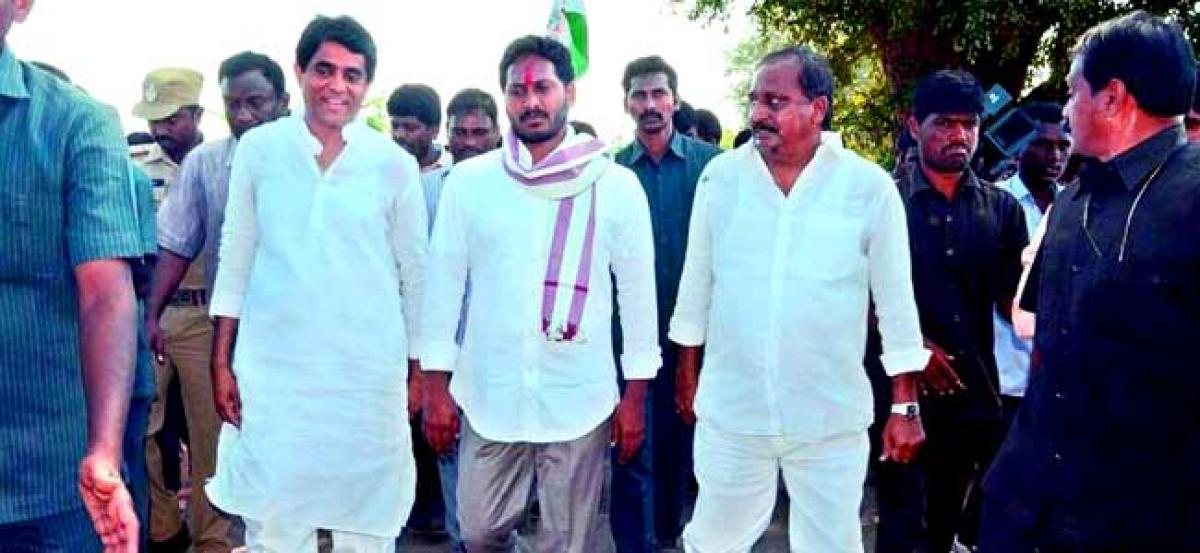 Highlights
Taking a serious view of school students participating in YS Jagan's Padayatra, Prakasam district collector Vinay Chand has suspended special officer Sujatha and
Taking a serious view of school students participating in YS Jagan's Padayatra, Prakasam district collector Vinay Chand has suspended special officer Sujatha and PET Varalakshmi of Kasturba School in Kanigiri. Orders to this effect were issued on Saturday night.
When the Praja Sankalpa Yatra of YS Jagan was passing from in front of the Kasturba School in the village, the school students formed a human chain resembling the English letters YSR.
Local TDP MLA Babu Rao, who was angry at this, lodged a complaint with the district collector and Sarva Siksha Abhiyan project director. Taking a serious view, the collector ordered an inquiry. Assistant GCDO Hemalatha and CMO Kondareddy conducted an inquiry and issued notices to SO Sujatha. Later, both Sujatha and Varalakshmi were suspended.