AP interests are never on Chandrababu's agenda: YS Jagan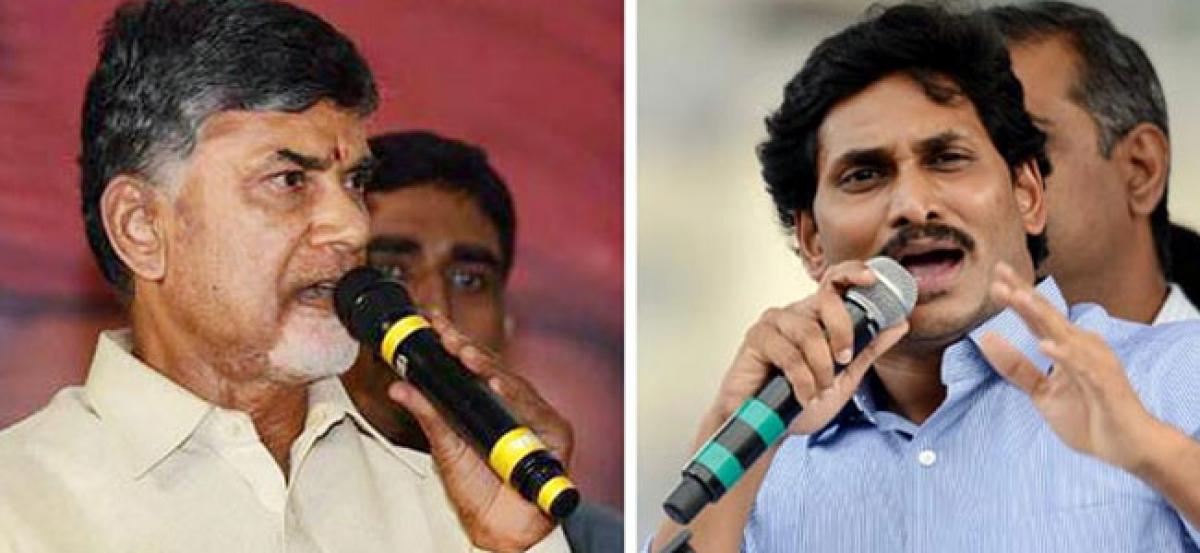 Highlights
Reiterating that Chandrababu Naidu had put in every effort to scuttle the Special Category Status (SCS) in all possible ways, YSR Congress President YS Jagan Mohan Reddy
Chilakaluripeta : Reiterating that Chandrababu Naidu had put in every effort to scuttle the Special Category Status (SCS) in all possible ways, YSR Congress President YS Jagan Mohan Reddy has said that during his four year term as Chief Minister the one thing he did not bother to show any interest was the issue of special status and he has taken an U-turn before elections and his friendly media is trying hard to justify his changing stance at every point of time.
Addressing a mammoth gathering as part of the Praja Sankalpa Yatra here on Wednesday, the Leader of Opposition said, ' though he was in a position to broach and succeed in getting SCS, he did not bother as his priorities were elsewhere and state interests were never on his agenda.
Before elections, he was talking tall about SCS and went to the extent of seeking 15 years as five years would not be sufficient. After coming to power, he simply forgot the issue and used his office not to pursue the issue but to tapper down it and brought in the issue of Special Package.
He also went to the extent of asking if SCS was a wonder drug to cure all the ills and spoke ill of it and our Party had always been in the forefront in the fight. When Union Finance Minister Arun Jaitley had given a statement about the status in 2016 September he had welcomed it and praised the Centre and when the same was reiterated, he changed stand and pulled out of the cabinet.
Even change of stance of his was justified by his friendly media and created an atmosphere as if he was striving hard for the state interest which was not the fact but he was pursuing with his personal agenda and all sections of people were ignored.
Likening him to the Emperor who was wearing the Sacred Linen which was not there and his coterie and sycophants praising him for the new attire that was not there until a small kid from the mob raised his voice and the secret was revealed. The same is the case with Chandrababu Naidu and his sacred linen being the state interests, he said.
The Navaratnas will benefit all sections of the society while Chandrababu Naidu had failed to fulfil even a single poll promise in toto and has cheated the multitude of people, he said.