EDB to give fillip to investment, industries, boost employment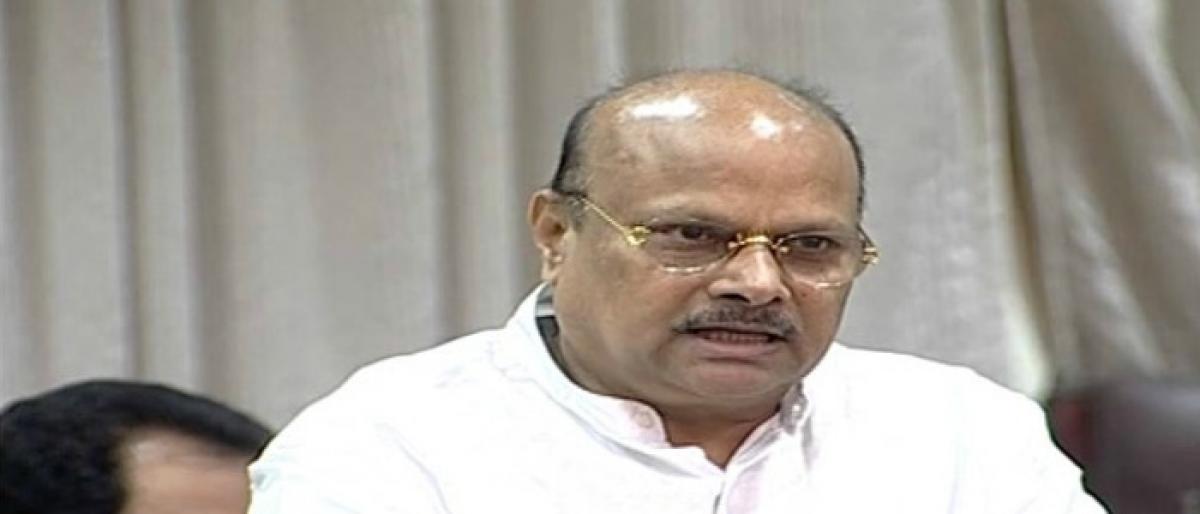 Highlights
As part of encouraging and promoting investments in the state, the state Assembly on Wednesday passed AP Economic Development Board (EDB) Act, 2018. Speaking in the Assembly, finance minister Yanamala Ramakrishnudu said that the government wanted to create a separate industrial-friendly statutory board for encouraging industries and creation of employment, which interacts with industrialists in an
​Amaravati: As part of encouraging and promoting investments in the state, the state Assembly on Wednesday passed AP Economic Development Board (EDB) Act, 2018. Speaking in the Assembly, finance minister Yanamala Ramakrishnudu said that the government wanted to create a separate industrial-friendly statutory board for encouraging industries and creation of employment, which interacts with industrialists in and outside the country.
As part of the proposal, the government has constituted Andhra Pradesh Economic Development Board, he said and added the EDB would focus on economic development and oversees the industrial and investment related policies.
Stating the EDB had already been working actively in bringing investments to the state, the minister said it played key role in the last two partnership summits in Visakhapatnam and added the government was working with a vision to develop the state to be among the three best states in India by 2022 and the foremost state in the country by 2029.
"The state government has to promote accelerated economic development to reach its target in the country," he said. Yanamala said the government wants to continue its growth story and planned structural shift of economy to industrial and services sector, which requires considerable investments in various sectors of urban and rural economy, particularly, the industrial and infrastructural sector of economy.
The fast-paced growth in urbanisation also requires considerable investment in urban infrastructure and services for enhancing the value proposition of cities and towns, he said. A globally competitive investment climate, capable of quickly responding to fast changing global economic and technological scenario needs to be established in the state, the finance minister pointed out.
In this backdrop, the government established the Economic Development Board in the state for strategic investment planning and promotion which would act as a single point contact for investments, promote inter-departmental coordination and project facilitation, he said.
It would also act as a bridge between the national and international investors, funds, governments, setting up of Special Purpose Vehicles (SPVs), venture funds, mobilising funds for major projects, entrepreneurship, start-up culture and skill development, he said.
The finance minister further said the EDB would function as a platform for thematic research for studying futuristic trends of growth and modelling of various schemes for balanced growth.