Anti-govt hoarding creates flutter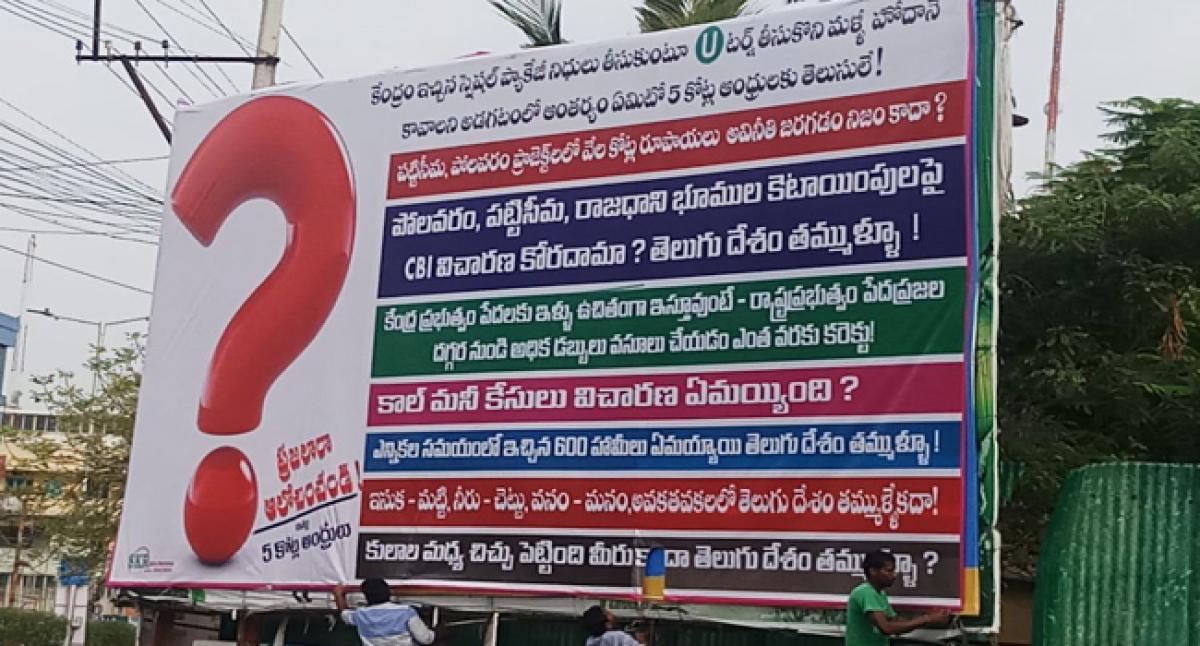 Highlights
Some unidentified persons set up flexies in the city criticising the state government The municipal corporation staff and the police personnel identified the flexies which criticised the government pointwise, including the stand on Special Status
Vijayawada: Some unidentified persons set up flexies in the city criticising the state government. The municipal corporation staff and the police personnel identified the flexies which criticised the government point-wise, including the stand on Special Status.
The municipal staff hurriedly removed the flexies just hours before Chief Minister N Chandrababu Naidu's meeting at the Indira Gandhi Municipal Corporation Stadium which was the venue for housing warming celebrations here on Thursday . The same flexi was appeared at Alanakar centre also.
According to sources, the police teams launched a probe into the incident to register cases against those who were responsible for installing the flexies. The flexeis have become hot topic in the city political circles. The leaders of Telugu Desam expressed their displeasure over the flexies.