Pawan Kalyan reveals how Chandrababu duped him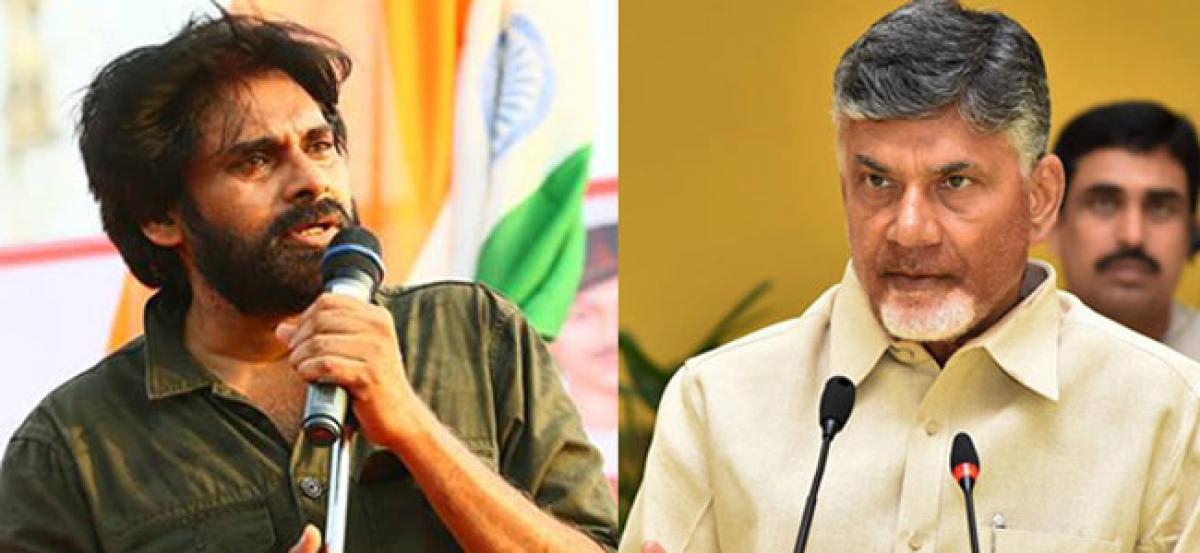 Highlights
Jana Sena chief Pawan Kalyan has now revealed how Chandrababu sweettalked him into agreeing to support the TDP in 2014 and promised him a Rajya Sabha seat But, later, he duped Pawan and left him in the lurch
Jana Sena chief Pawan Kalyan has now revealed how Chandrababu sweet-talked him into agreeing to support the TDP in 2014 and promised him a Rajya Sabha seat. But, later, he duped Pawan and left him in the lurch. Pawan Kalyan himself revealed at Vijaywada on Monday that in 2014, he had planned to contest 60 – 70 seats.
Then Chandrababu approached him and told him that if he contested, anti-Jagan votes would be divided. He promised him Rajya Sabha seats But, after the elections, he had backtracked on it and the pro-Chandrababu media reported the whole incident differently. He said he was duped and lost an opportunity to win at least some seats.
He said in the Chandrababu Government, the only unemployed to get a job was Nara Lokesh Babu.