Will quit politics if BJP gets a single seat in AP, says KE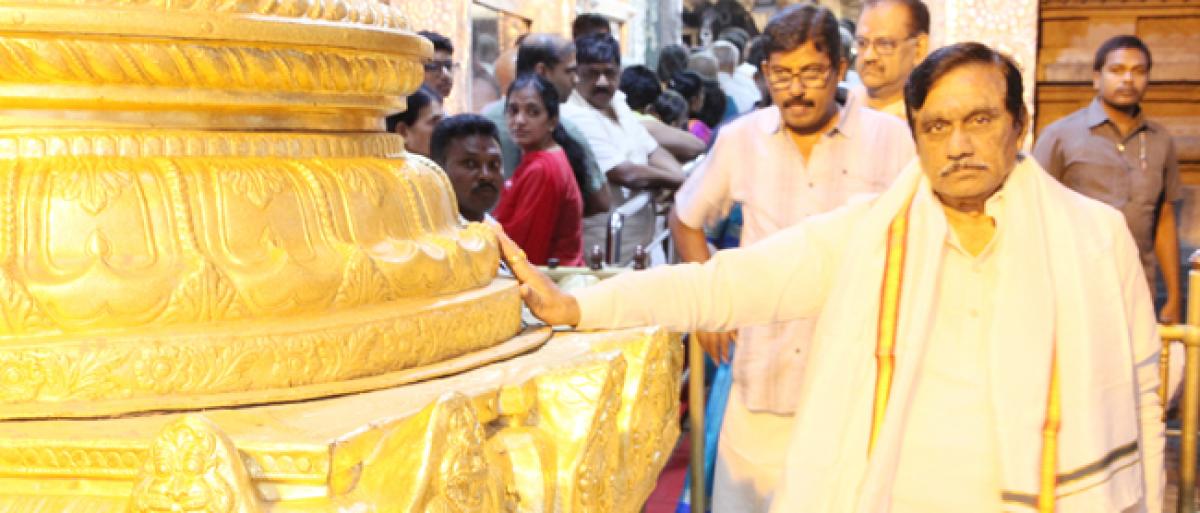 Highlights
Deputy Chief Minister KE Krishna Murthy challenged that if BJP gets at least a single seat in AP in the next elections, he will quit from politics
Tirupati: Deputy Chief Minister KE Krishna Murthy challenged that if BJP gets at least a single seat in AP in the next elections, he will quit from politics.
Speaking to the media on the sidelines of a meeting in Tirupati in which he was felicitated by the Association of Sub-Registrars for giving orders for promotion of 210 junior assistants working in their offices as senior assistants, he said that the BJP will not get even single seat in AP.
He said people of the State would never forget how the NDA government had deceived them. In fact, it was Prime Minister Narendra Modi who took U-turn from his assurances and was blaming the Chief Minister, Krishna Murthy said.
People will also not believe the YSRCP which ran away from the State Assembly and Lok Sabha. "Without representing their voice on the floor of the Assembly and Lok Sabha, there is no use of coming to the streets and giving bandh calls," he said.
He reiterated the government's stand that it may approach courts if needed for implementation of bifurcation promises. Earlier, the Deputy Chief Minister offered prayers in the temple of Lord Venkateswara at Tirumala on Sunday morning.
He was accorded a warm welcome by temple authorities at the entrance of the temple. After having of darshan of Lord Venkateswara, the Deputy Chief Minister was offered Vedasirvachanam, Prasadam of Lord, Sesha Vastram and Teertham at Ranganayakula Mandapam. Temple Dy EO Harindranath, reception officials Balaji, Lokanadham and others were present.