Kanduru MLA Potula Rama Rao car mows down couple in Vijayawada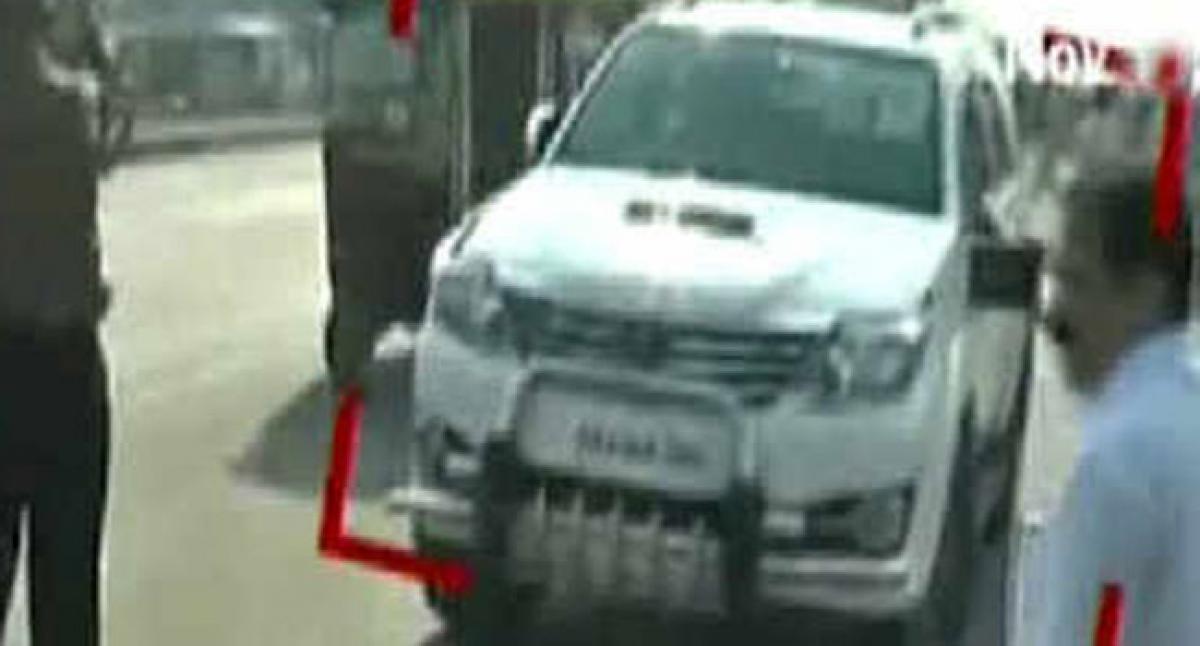 Highlights
An elderly woman was killed on the spot and her husband died while undergoing treatment at a hospital on Wednesday when a Scooty was mowed down by a speeding car in which Kanduru MLA Potula Rama Rao was travelling from Vijayawada to Gannavaram Airport
Vijayawada: An elderly woman was killed on the spot and her husband died while undergoing treatment at a hospital on Wednesday when a Scooty was mowed down by a speeding car in which Kanduru MLA Potula Rama Rao was travelling from Vijayawada to Gannavaram Airport.
The MLA was on way to airport to board a flight to reach Hyderabad to pay tributes to Nandamuri Harikrishna, who died in Nalgonda district in the early hours of Wednesday. Gannavaram police arrested the car driver Kondala Rao.
According to Gannavaram police, a couple Bottha Seeta Mahalakshmi and her husband Hari Narayana Reddy was going from Gannavaram towards Kankipadu on a Scooty. When the vehicle reached Kesarapalli Junction the speeding car in which the MLA was travelling rammed the two-wheeler killing the 58-year-old woman on the spot and later her husband died while undergoing treatment.
The MLA reportedly alighted from the car and went to the airport in an autorikshaw to catch the flight to Hyderabad. The woman sustained head injuries. A case was registered under section 304A (causing death due to negligence driving) against the driver.