INS Sahyadri wins Kakadu-18 cup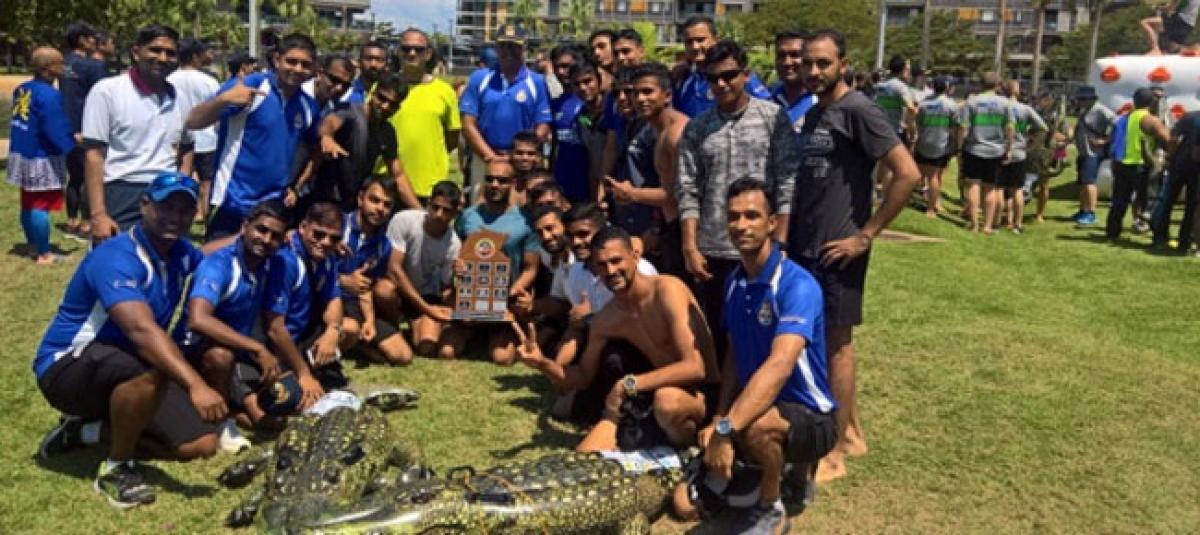 Highlights
INS Sahyadri lifted the Kakadu18 cup, a multicompetition which includes running, swimming, crossing land obstacles, water obstacles and kayaking through a spirited performance during the event which saw the participation of 23 teams from as many countries in Darwin here on Sunday
Visakhapatnam: INS Sahyadri lifted the Kakadu-18 cup, a multi-competition which includes running, swimming, crossing land obstacles, water obstacles and kayaking through a spirited performance during the event which saw the participation of 23 teams from as many countries in Darwin here on Sunday.
The Eastern Naval Command (ENC) officials said that the Kakadu sports cup is a highly respected event that is held biennially in Australia.
Australia, Bangladesh, Brunei, Cambodia, Canada, Chile, Cook Islands, Fiji, France, India, Indonesia, Japan, Malaysia, New Zealand, Pakistan, Papua New Guinea, China, Philippines, Republic of Korea, Singapore, Sri Lanka, Thailand, Timor-Leste, Tonga, United Arab Emirates, US and Vietnam participated in the competition.