Hindi Diwas celebrated grandly in Ongole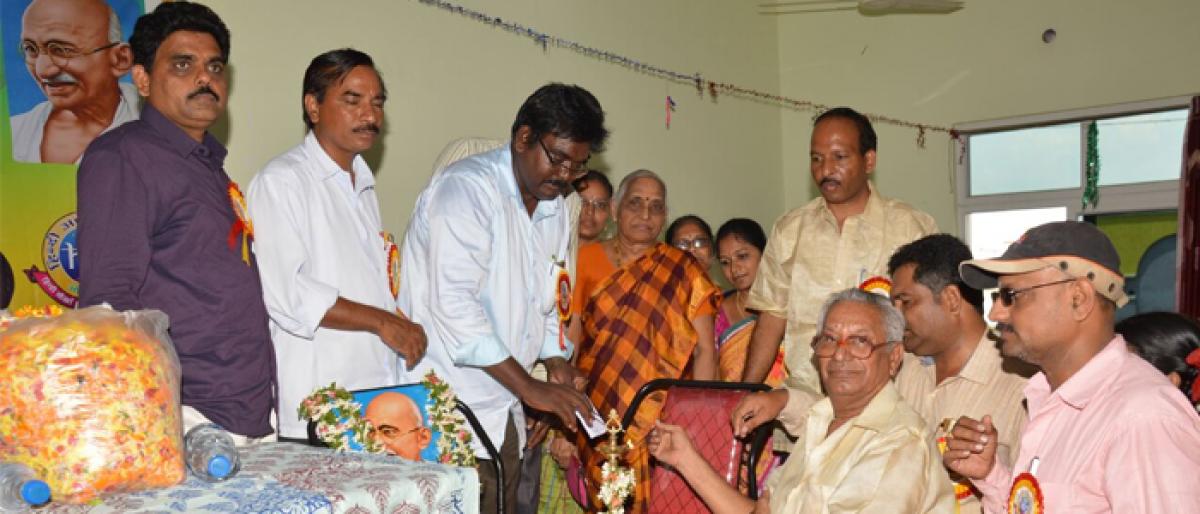 Highlights
The Prakasam district unit of Hindi Teachers Union, Andhra Pradesh celebrated the Hindi Diwas at the CPI office here on Friday
Ongole: The Prakasam district unit of Hindi Teachers Union, Andhra Pradesh celebrated the Hindi Diwas at the CPI office here on Friday.
The party district president, Pathan Mahabub Khan presided over the meeting while the state president V Vijay Kumar and Guntur district president Kiran and member Sivakumar shared their views.
Mahabub Khan explained the importance of Hindi as it was the language that played crucial role in the freedom fight and saved the national integrity.
Mahatma Gandhi also popularised Hindi usage throughout the country and established Hindi Prachara Sabha in Chennai in 1918.
Vijay Kumar said that the unity of the Hindi teachers only helps them to address issues related to them.
He credited the GOs 14, 15 that were helpful to the language pundits to the HTU and announced that many can be achieved in future if they get support from the members.
The HTU committee felicitated the retired Hindi teacher Singaraju Ramachandra Rao and his wife along with Mahabub Khan and 8 senior teachers, after making a resolution to celebrate Hindi Diwas every year in a grand manner.